Leading in international rankings –
Accredited by EQUIS, AACSB, and FIBAA.
WHU – Otto Beisheim School of Management is a leading German business school with an exceptional national and international reputation. WHU offers academic programs and continuing education for executives throughout their career. Founded in 1984 on the initiative of the Koblenz Chamber of Commerce and Industry, WHU has become a model for future-oriented research and teaching in business economics. WHU means 'Excellence in Management Education' and pursues this goal in its three core areas of activity: academic programs, research, and knowledge transfer in general management. WHU's graduates, research and profitable collaboration with business partners demonstrates the School's success in achieving its mission.
Our students embody the term 'WHU Spirit'. Their intellectual, cultural, and social commitment can be seen in about 30 student clubs that impact Vallendar, Düsseldorf, Germany, and the world. WHU pays particular attention to the core brand values excellence, community, cosmopoliteness, and entrepreneurship. Our positioning "We foster Courage and Commitment" underpins these core values.
Community
Family & Trust
Rich in differences, inspire each other in a family atmosphere of mutual trust. Look to each other for support as heading towards excellence. Build lifelong bonds with your peers and Alma Mater.
Cosmopoliteness
Diversity & Internationality
Be curious about other people, cultures, and approaches. Listen to understand. Treat everybody equally, show acceptance and respect.
Entrepreneurship
Passion & Innovation
Act courageously, be responsible, think differently. Value failure and learn from it. Innovate to better our communities and foster entrepreneurial spirit in all members of the WHU community.
Excellence
Ambition & Performance
Strive for the best while reaching for ambitious goals and realizing your potential. Have courage to be an excellent leader. Commit to lifelong learning.
At WHU – Otto Beisheim School of Management, we shape personalities and business by delivering excellence in research, teaching, and corporate connections. Our core values are:
excellence in management education by focusing on ambitious goals and performance,
a cosmopolitan sensibility cultivated by promoting diversity and the internationality of the school's stakeholders – we are curious about diverse people, cultures and new ways of doing things,
a caring community characterized by a family atmosphere and mutual trust, and
our entrepreneurial spirit fostered by passion and innovation among all members of the WHU community.
Our core values underpin our positioning: Show courage and commitment always!
WHU is respected as an excellent player among the top European Business Schools with thought-leading impact on four target groups:
1) researchers, 2) students, 3) managers, and 4) policymakers.
WHU generates knowledge from independent, high-quality research and from close connections between academics and the business community.
The Excellence Strategy as of January 2015 continues to be based on WHU's long-standing vision to be among the top European Business Schools. To achieve this vision, the School will focus on the following strategic levers:
Quality & sustainable growth: Further increasing the School's size, while at the same time assuring WHU's high-quality standards;
Personal and Digital Learning: Allowing continuous improvement of programs and teaching formats, and increasing efficiency in many different areas;
Diversity: Fostering internationalization and gender diversity in all stakeholder groups (students, faculty, staff);
Executive Education & MBAs: Increasing the number of students in WHU's Full-Time MBA, Part-Time MBA, Executive MBA, and Executive Education Programs;
and Entrepreneurial spirit: Fostering the entrepreneurial spirit and culture of all members of the School.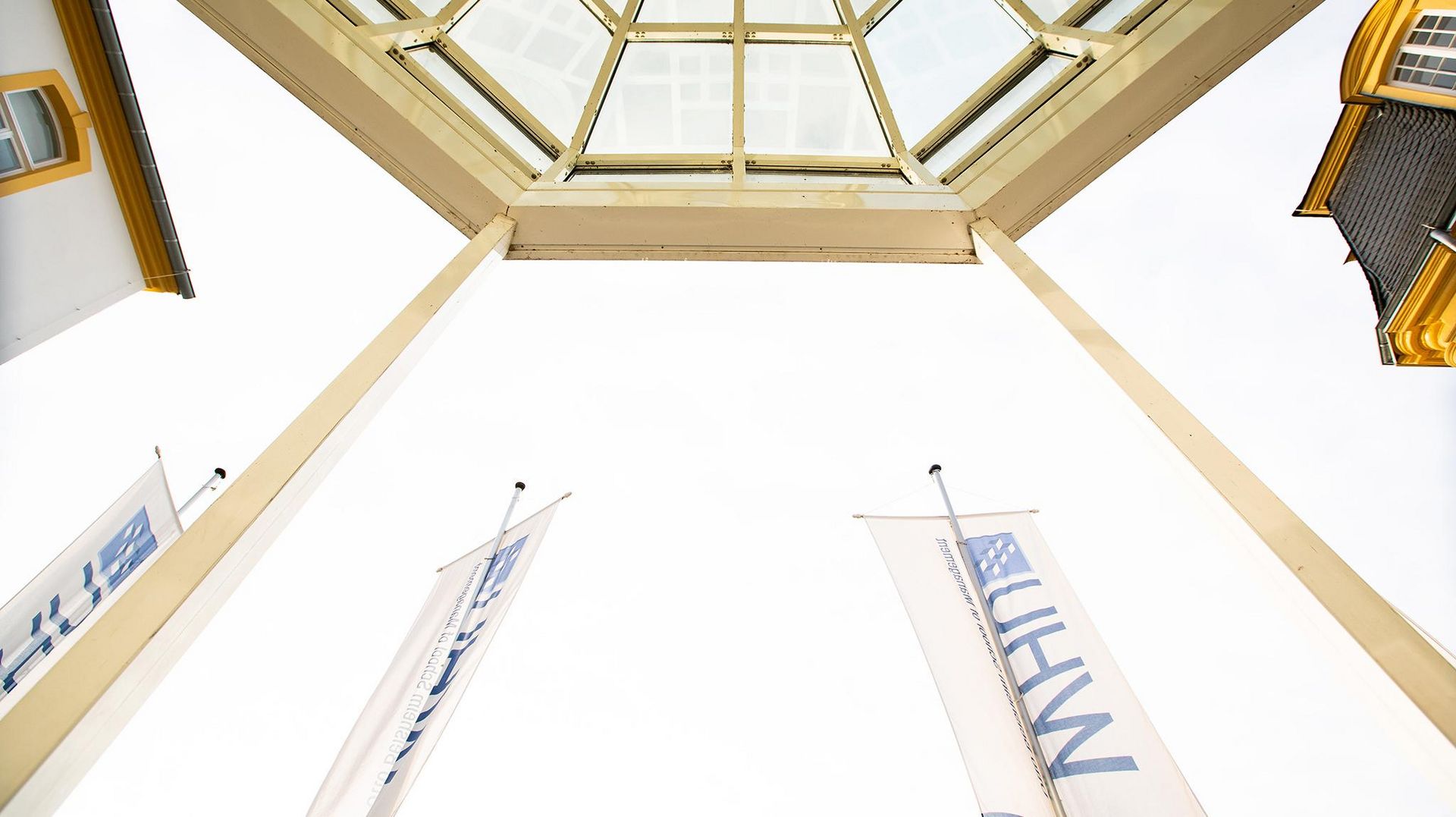 Fact Sheet
Students and Participants
BSc Program: 680
Master in Management Program (MSc): 199
Master in Finance Program (MSc): 86
Master in Entrepreneurship Program (MSc): 32
Customized Master in Management and Entrepreneurship (MSc): 32
Full-Time MBA Program: 121
Part-Time MBA Program: 151
EMBA Program: 104
Doctoral students: 264
Enrolled students in total: 1,669
Participants Executive Education: 1,241
Participants European Summer Institute und European Programs: 330
Exchange students: 241
Faculty
Professors: 40
Assistant Professors: 17
Adjunct Professors: 3
Accreditations
EQUIS, AACSB, FIBAA
International Network
about 200 partner schools worldwide
more than 160 companies worldwide
about 4,100 alumni worldwide
The objective of the Code of Conduct is to capture the WHU community's shared understanding of standards of good conduct in written form. It will help us to act in accordance with the "WHU spirit," which will foster the achievement of our goals as described in our mission statement and vision.

A working group "Code of Conduct" commits itself to establishing the Code of Conduct in the hearts and minds of our WHU community as a key element of our daily interactions and our culture. Furthermore, it devotes itself to its continuing improvement and can comment on its interpretation. The working group recommends steps aimed at embedding the Code of Conduct within the daily life at WHU and at communicating its contents effectively, especially to new members of the WHU community. Furthermore, the working group serves as a contact point for suggestions regarding the enhancement of the Code of Conduct. It supports those WHU groups who intend to establish for themselves more specific rules, and it will help verify the consistency of these rules with the Code of Conduct. Material amendments to the Code of Conduct can only be passed after broad discussion among all WHU members and an affirmative vote in the Senate. Finally, when called upon by the WHU Administration or representatives of WHU groups, the working group can comment on the consistency of concrete situations with the Code of Conduct. The working group consists of one person representing each of the following WHU groups: the students in the pre-experience programs (BSc and MSc), the students in the post-experience programs, the post-graduates (doctoral and post-doctoral candidates), the non-academic staff, and the faculty (the full and assistant professors). The alumni can delegate a representative with no voting right. The working group shall adhere to the principle of unanimity.

The code of conduct applies equally to all members of our WHU community, including:
the students of every program, including doctoral students,
the academic staff members,
the non-academic staff members, and
the faculty members.
The code of conduct is also hoped to find acceptance with the WHU Alumni.
Standards of good behavior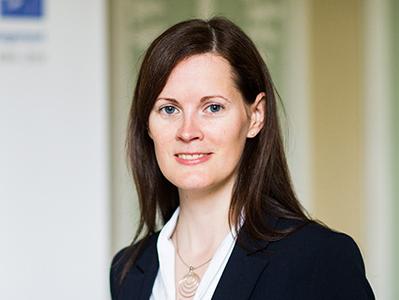 "The Code of Conduct summarizes our common understanding of good behavior, ensures a decent and continuous dialogue and strengthens the relationship between all our stakeholders."
Professor Dr. Christina Günther, Director Code of Conduct
WHU was founded in 1984 at the initiative of the Chamber of Commerce and Industry in Koblenz. Thirty years later and WHU is one of the most renowned German business schools with an exceptional national and international reputation.

WHU's success has grown from its humble beginnings in an elementary school in Koblenz and fought opposition faced by the founders against their idea of opening a private university. Today, WHU stands proud as a top German business school.
Foundation of the School
The President of the Chamber of Commerce and Industry in Koblenz, Hanno Luwdig, its Managing Director, Karl Darscheid and European business school executive, Udo Glittenberg, established WHU as a private university to balance deficits in business education. It is thanks to their dedication and determination that WHU is considered a leading European business school.

Development of the basic concept

In spring 1983, initial discussions about founding a private university culminated in the basic concept for an 'independent, international, and elite university that prepares the future leaders for the economy'. This basic concept was submitted in May 1983 to the Rhineland Palatinate Ministry of Culture by Karl Darscheid, Managing Director of the Chamber of Commerce and Industry in Koblenz, to demonstrate the state's business community's support for such an institution.
For the state to recognize the School, the Chamber of Commerce and Industry was the appropriate negotiating partner for the Ministry of Culture. The first pre-requisite was the creation of a university body, the only type of body able to make an application for state recognition. The WHU Foundation was approved for this purpose in 1984. It is thanks to the School's strong business contacts that a sound financial basis could be established to ensure the existence of the School in its early years.
Once the school was awarded state recognition, the first courses of study began on October 1, 1984. During its first few years, the School was based in an elementary school in Koblenz-Karthause. To enable expansion, the School began searching for alternative premises and found a suitable building in neighboring Vallendar. In August 1988 the School moved to the Marienburg in the center of the city. The School was able to successfully celebrate the inauguration of the new premises in time for the new academic year in October 1988.
Professor Dr. h.c. mult. Otto Beisheim – WHU namesake
Professor Dr. h.c. mult. Otto Beisheim sadly passed away on February 18, 2013. The WHU Foundation and School have lost a great friend and supporter.

Professor Dr. Beisheim, the founder of Metro and Metro AG shareholder, provided WHU with unwavering support and commitment. His generosity has allowed WHU to evolve into a prominent and reputable business school enjoyed by academics, the business world, students, alumni, and the public. After a difficult launch phase, Professor Dr. Beisheim restored WHU to solid financial ground by increasing the Foundation's capital. Since then, WHU has taken his name as the Otto Beisheim School of Management in honor of his 50 million Deutschmark donation, which still constitutes a significant proportion of WHU's endowment capital.

Professor Dr. Beisheim also supported the creation and funding of two WHU chairs – the chair of Marketing and Commerce (founded in 1989) and the chair of Entrepreneurship (founded in 2000), the Otto Beisheim Chair and Prof. Otto Beisheim Endowed Chair respectively. The Professor Beisheim Foundation also partially funded a third chair for Technology and Innovation Management.

Professor Dr. Beisheim was interested in the excellence of teaching and research at the School, and his support was based on achievement in these areas. Alongside this commitment to WHU, Professor Dr. Beisheim generously supported other universities, schools, the arts and music, sports, and medical facilities.

In appreciation for his generous support, WHU named its benefactor and namesake Professor Dr. h.c. mult. Otto Beisheim an honorary senator in 2003 in celebration of his 80th birthday, the highest honor the School can bestow. In 2005, WHU conferred on him the Ring of Honour.

The WHU Foundation and School will hold his memory in the highest honor.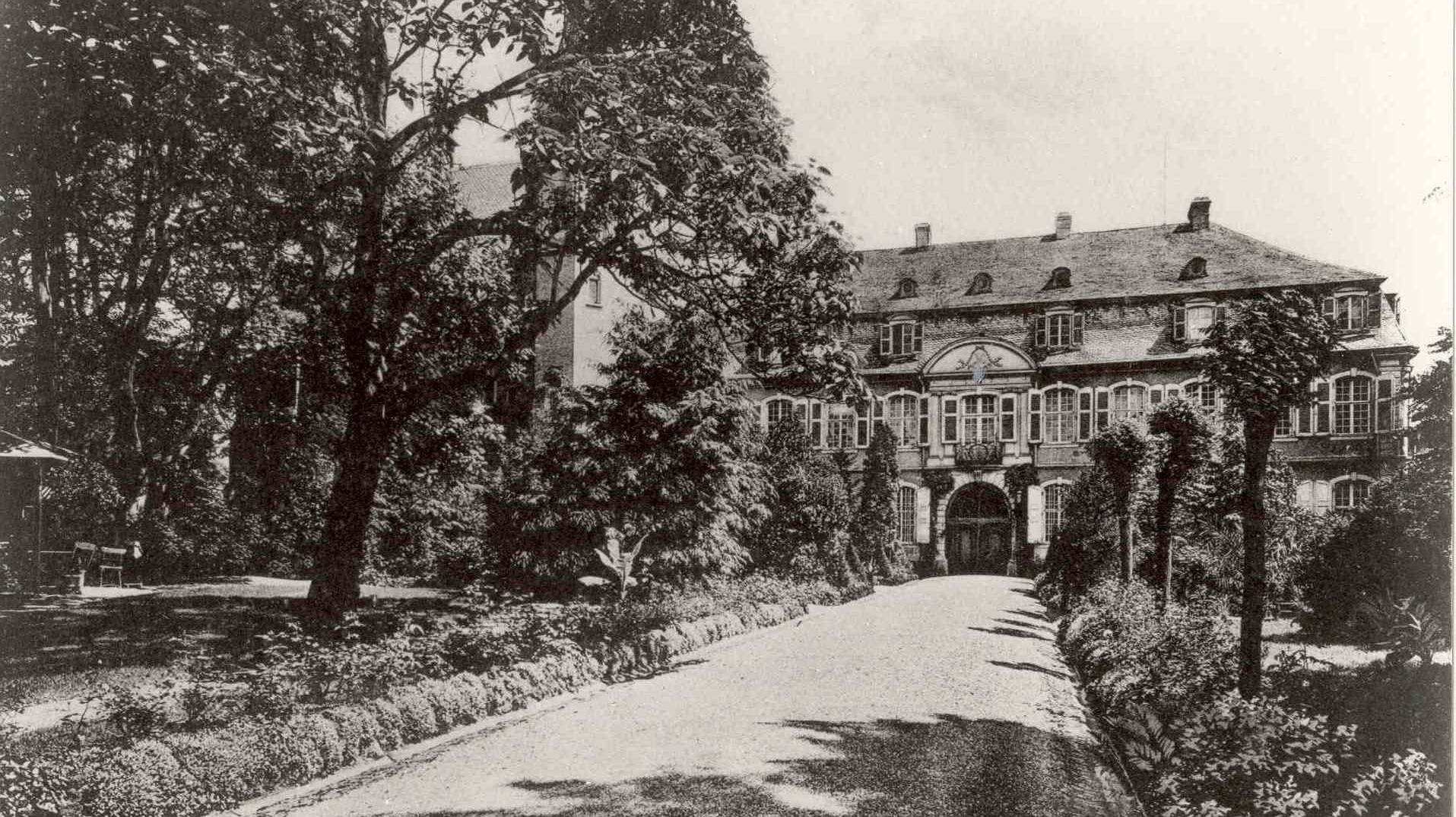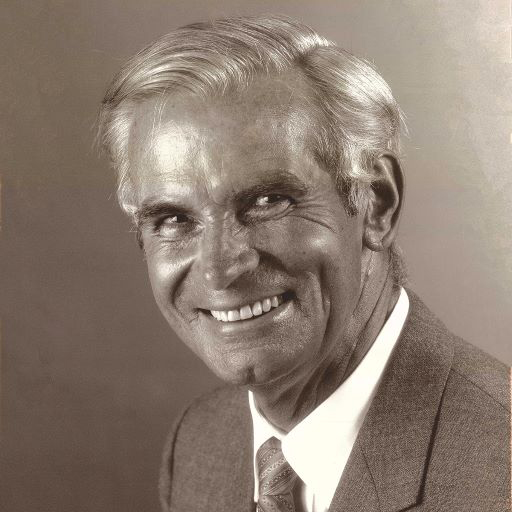 "Be assured that the namesake of your, our, university will remain committed to the purpose of this institution, with pride in what has been achieved and eagerness to face the challenges of tomorrow. I will always be the most energetic proponent of our idea of private initiative in the area of higher education and encouragement of the elite. I remain one of you."
Professor Dr. h.c. mult. Otto Beisheim
High quality in research and teaching –
Leading in national and international rankings.
WHU is one of the most renowned German Business Schools. This excellent standard has also been certified through leading positions in national and international rankings, for example by Financial Times, The Economist, and Wirtschaftswoche. Detailed information regarding the specific rankings are to be found in the latest ranking overview.
Leaders at WHU
Dedicated leadership – Executive Committee of WHU.
The Executive Committee of WHU steers the School to ensure it fulfils its duties, is constantly developed, and continues to pursue its objectives. The committee consists of the following members: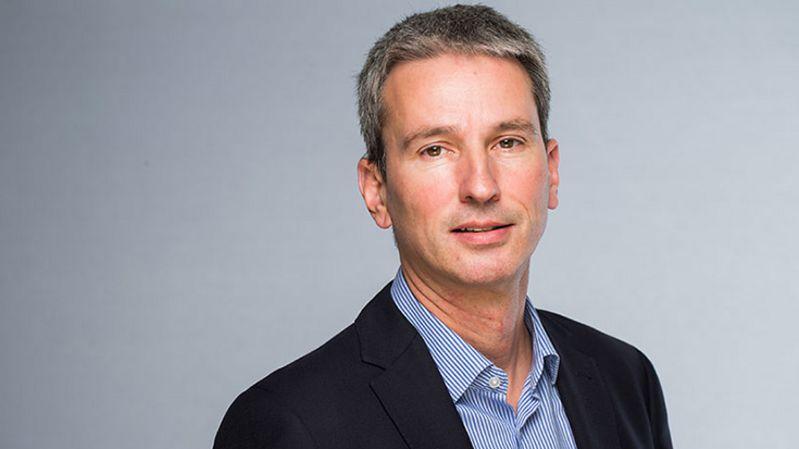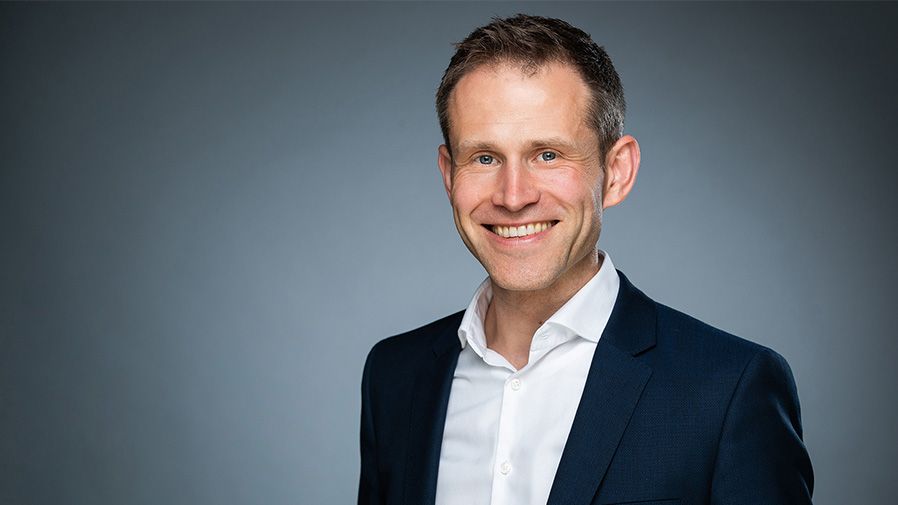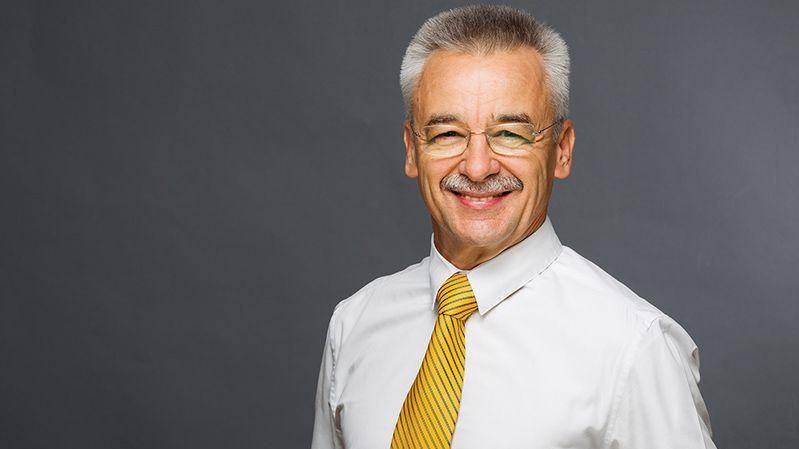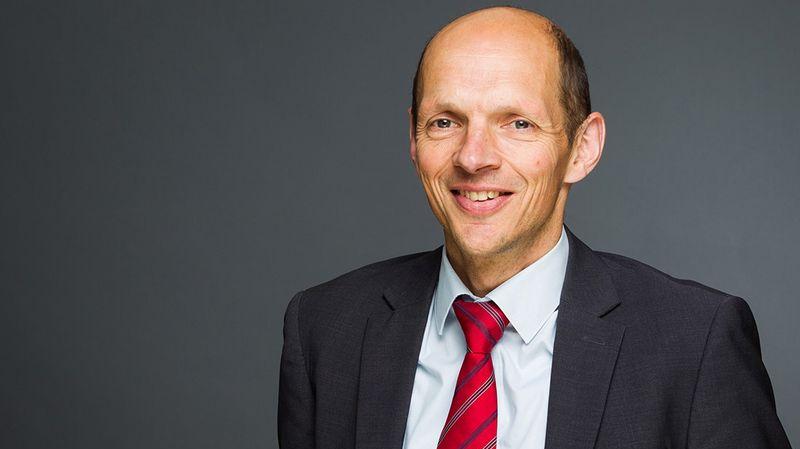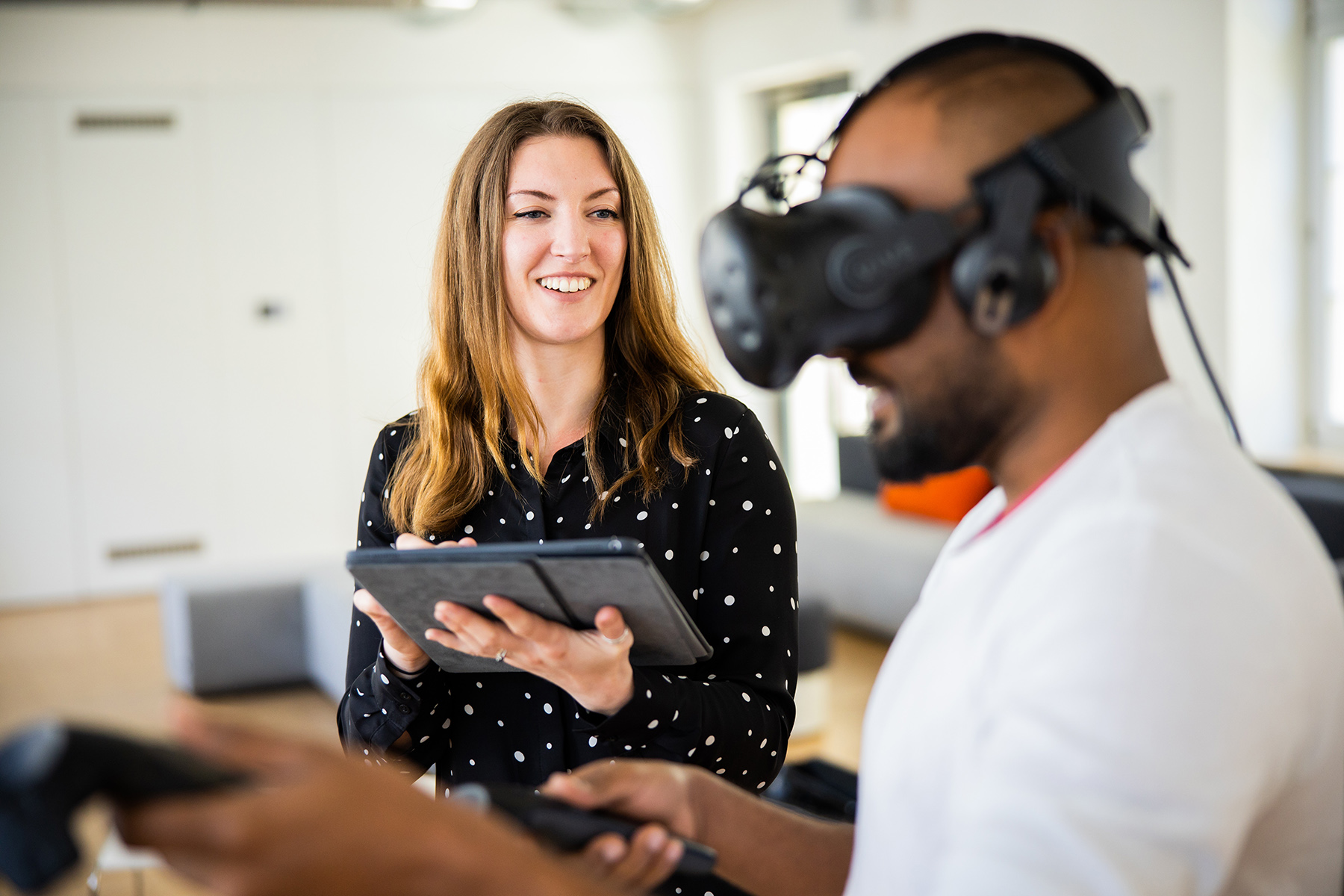 Leading the way in digital thinking
At the forefront of trends, research, and developments, WHU ensures that it consistently contributes intellectually, in methodology, and to thought leadership focused on digital themes. WHU enriches face-to-face learning with digital means and tools to offer the best learning experience for students.
A shared responsibility for all stakeholders –
Quality Management at WHU.
Our claim 'Excellence in Management Education' focuses on high standards in study, teaching, research, and practical application. Quality management is led by key members of the School and undertaken by all stakeholder groups. We are united in the ambition to continuously improve our high standards. Our accreditations and outstanding rankings confirm our success and provide motivation to keep on striving for the best results.
WHU Foundation
The WHU Foundation
Since 1984 the WHU Foundation's main purpose is to fund and support WHU. To this end, the WHU Foundation works closely with WHU's administration.
WHU Foundation
The WHU Foundation
Since 1984 the WHU Foundation's main purpose is to fund and support WHU. To this end, the WHU Foundation works closely with WHU's administration.
Student clubs at WHU –
Presenting a wide range of extracurricular activities.
Student life at WHU is not just about studying. In their free time, our students enthusiastically pursue a wide range of extracurricular activities, making campus an exciting place to be. Whether you love sports, the theater, music, entrepreneurship, the community, debating, or wine tasting, there is something for everyone.
Take a look at our full list of student clubs to discover just how diverse student life at WHU is.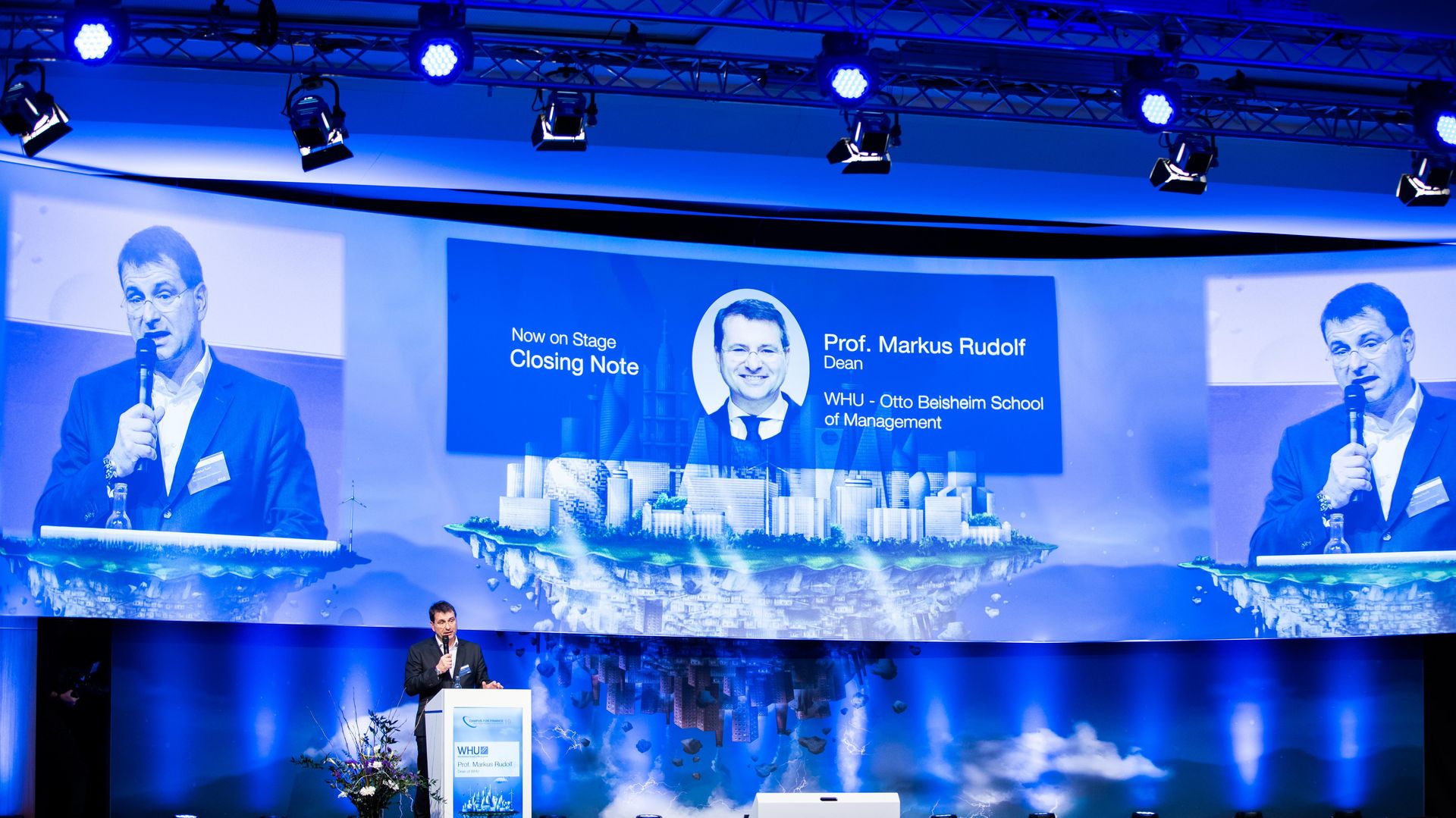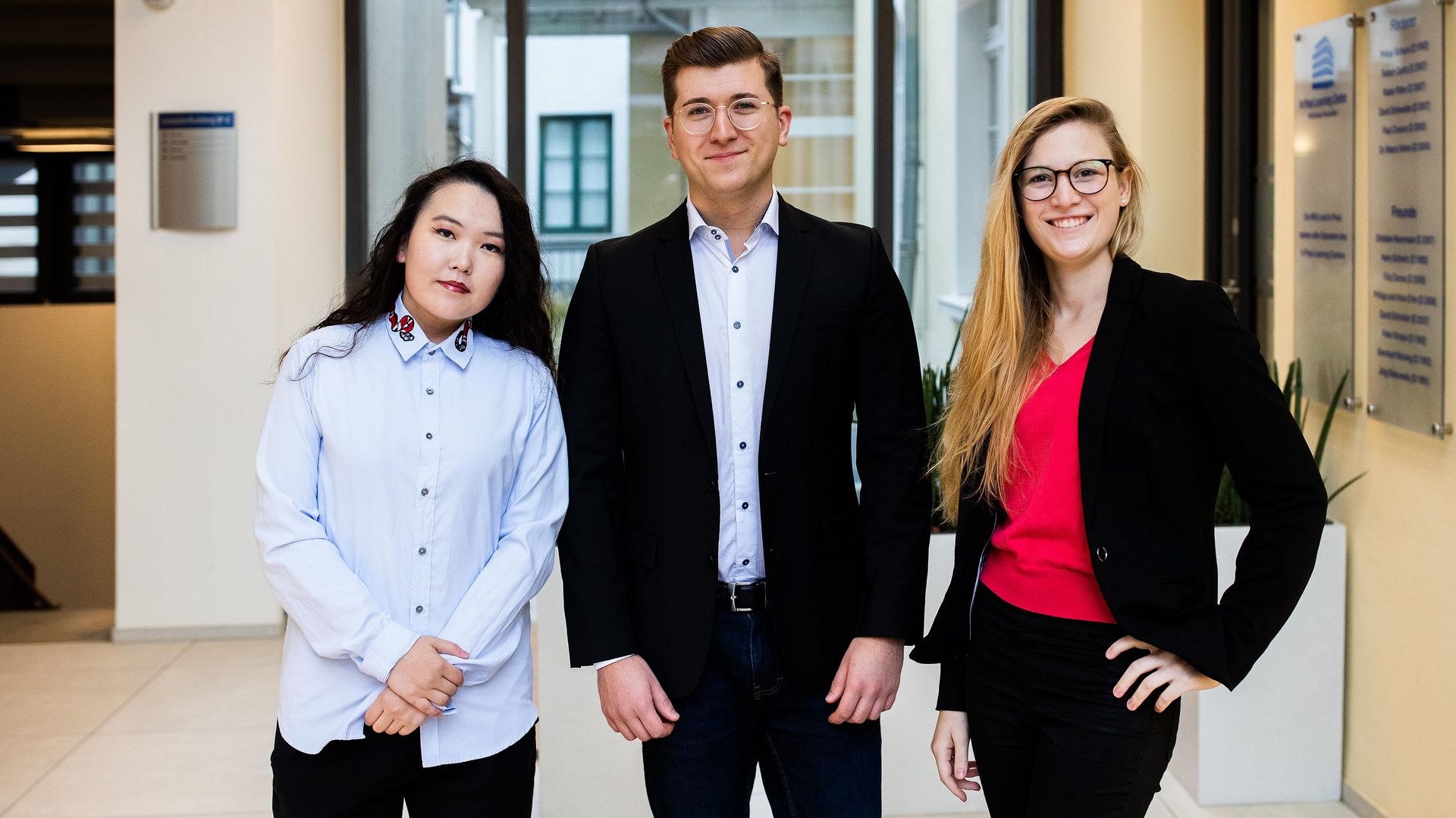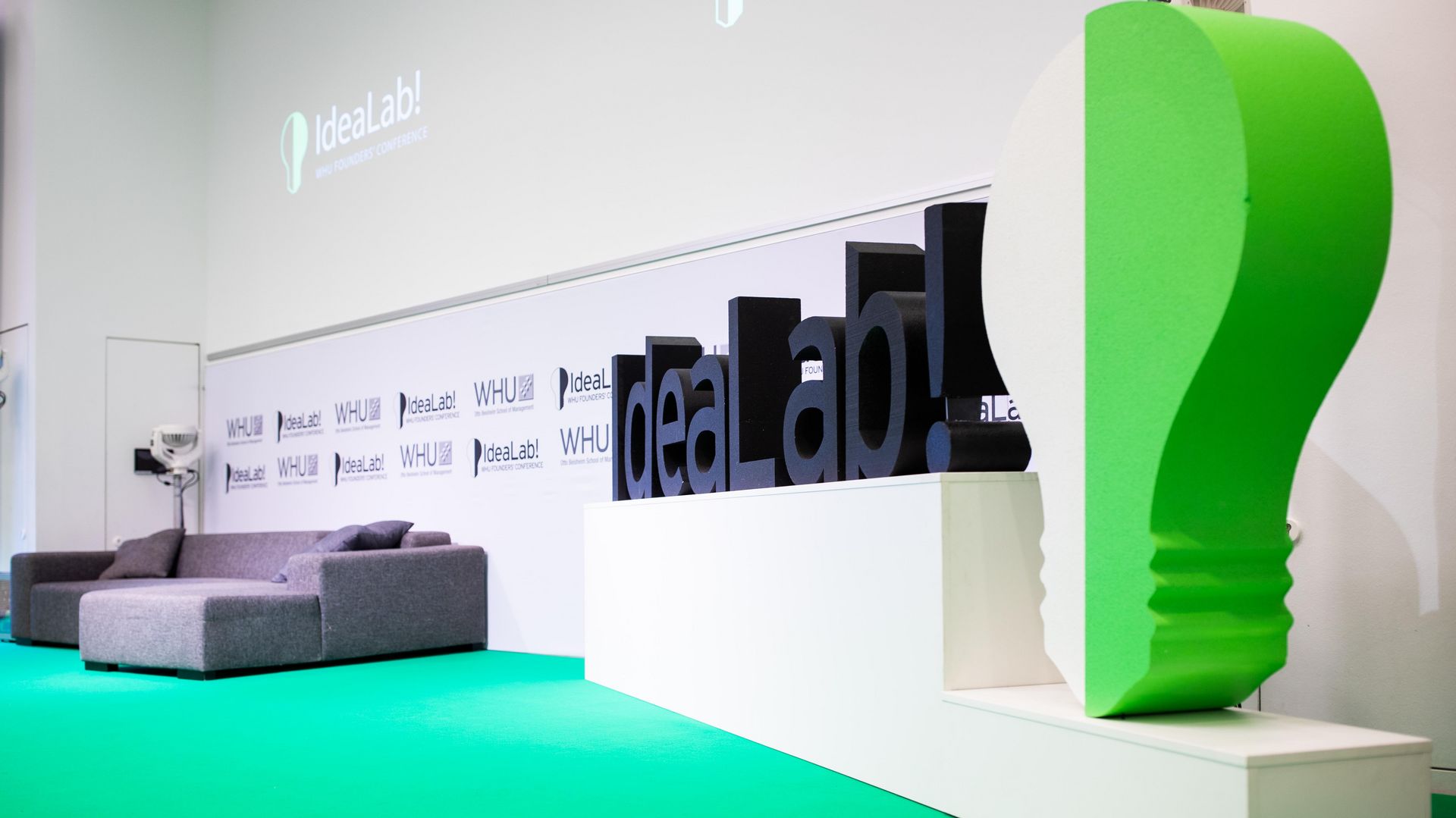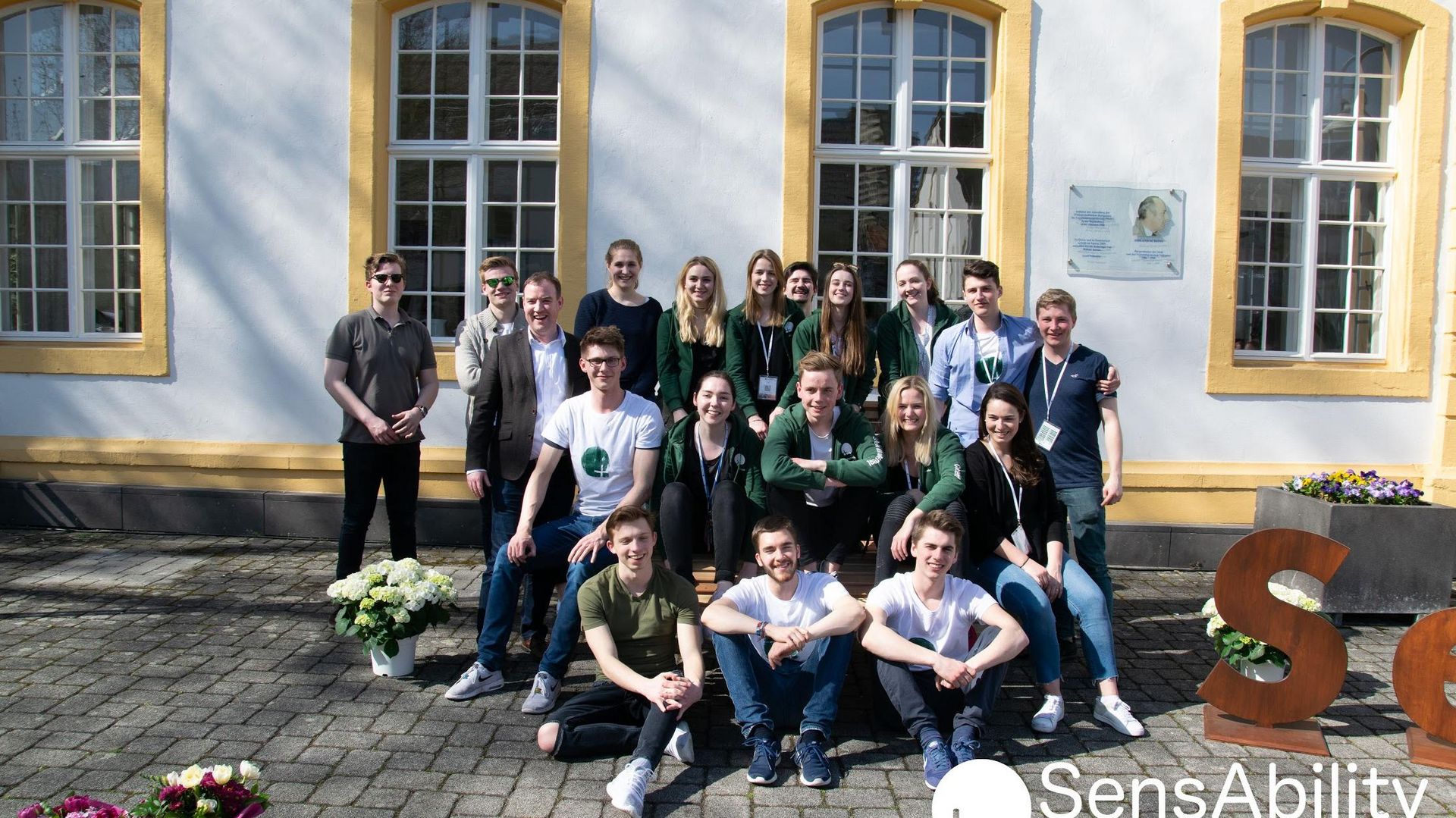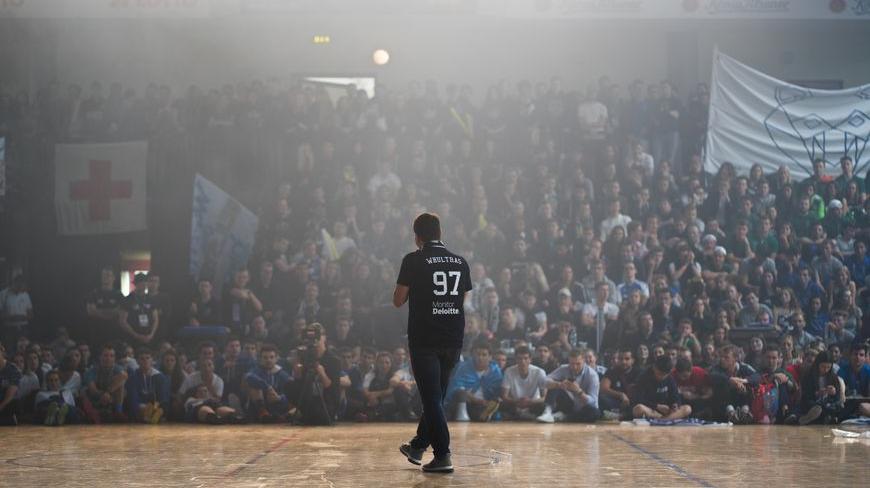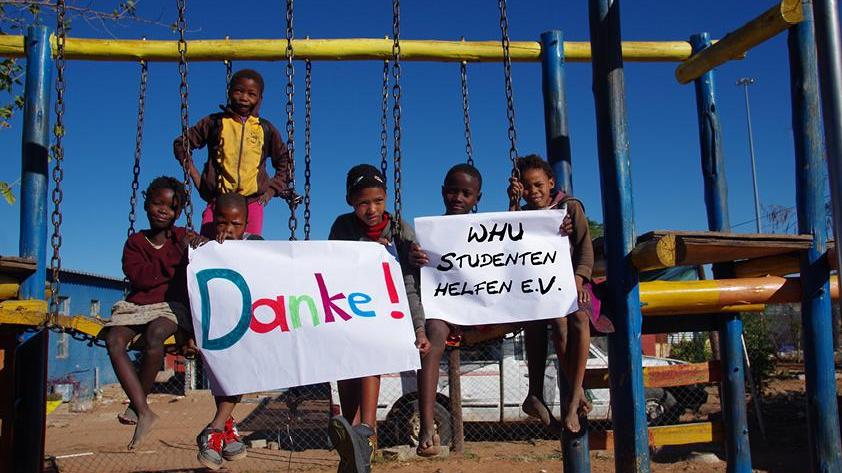 WHU's goal of providing new direction to German business and management education is spread across two locations, Vallendar and Düsseldorf. Our Bachelor (BSc), Master (MSc), Kellogg-WHU Executive MBA, and Doctoral programs take place in Vallendar, while our Full-Time MBA, Part-Time MBA, and Executive Education programs are held in Düsseldorf.
WHU Campus Vallendar –
Where future meets heritage.
Vallendar is located in the Upper Middle Rhine Valley. With its castles, historic towns, and towering vineyards, this section has been awarded UNESCO world heritage site status. Major cities are dotted along the banks, and Koblenz marks the meeting of the rivers Rhine and Moselle. Perfectly placed, Vallendar and its surrounding area offer plenty to see and do.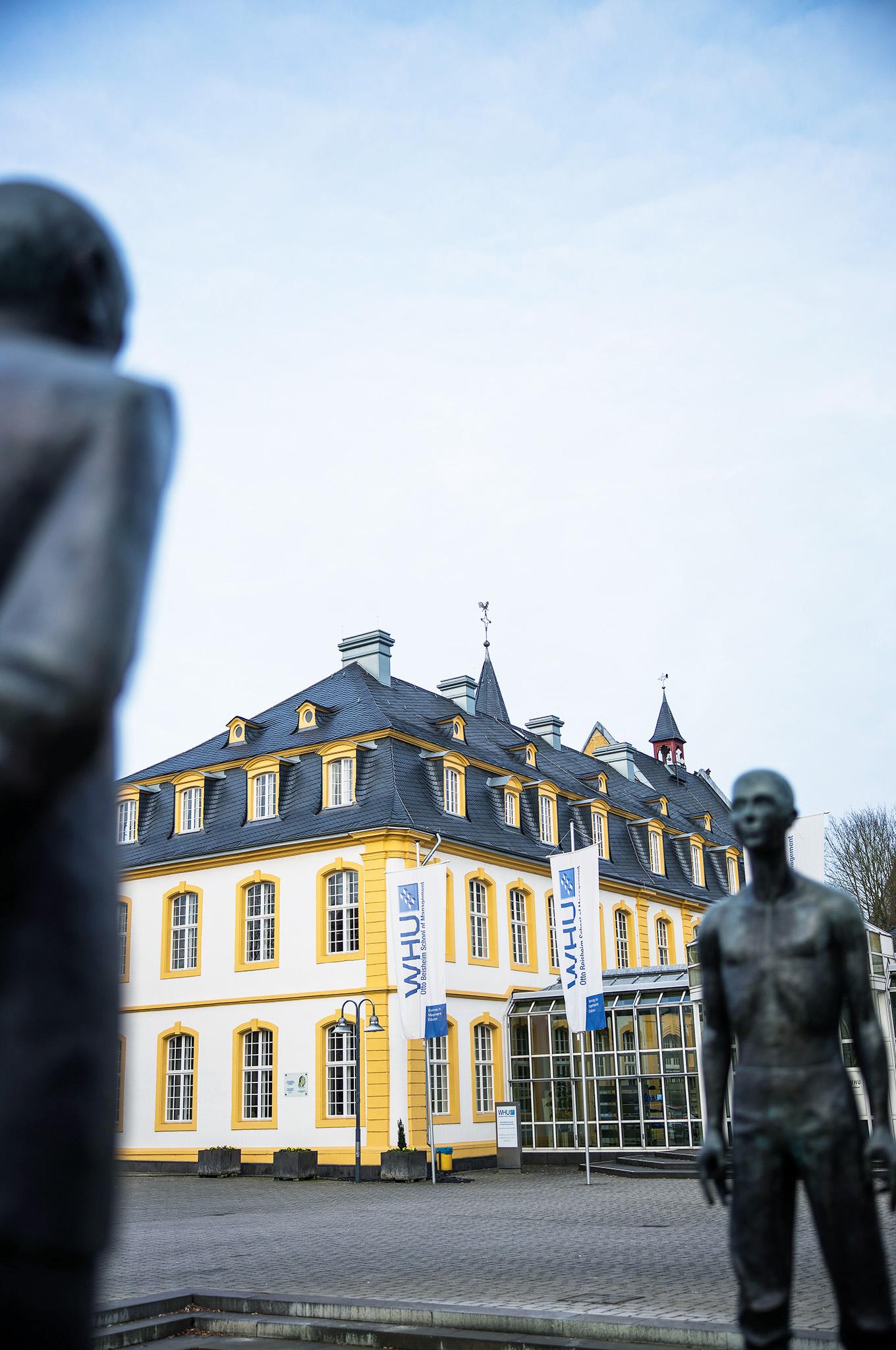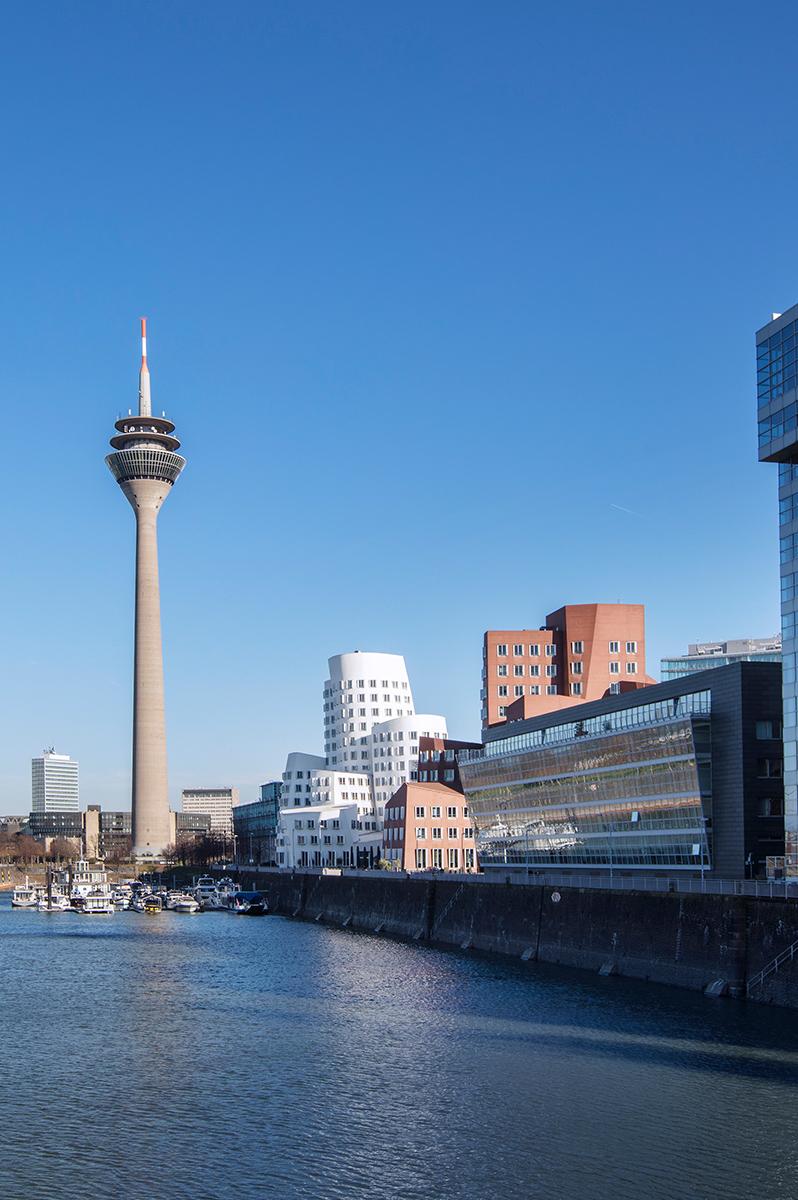 WHU Campus Düsseldorf –
An international hotspot.
Düsseldorf is the capital of the state North Rhine-Westphalia and is located on the banks of the river Rhine. Its 600,000 inhabitants make Düsseldorf a vibrant and international city in which to live, study, and work.