WHU Mission Statement
At WHU – Otto Beisheim School of Management, we shape personalities and business by delivering excellence in research, teaching, and corporate connections. Our core values are:
excellence in management education by focusing on ambitious goals and performance,
a cosmopolitan sensibility cultivated by promoting diversity and the internationality of the school's stakeholders – we are curious about diverse people, cultures and new ways of doing things,
a caring community characterized by a family atmosphere and mutual trust, and
our entrepreneurial spirit fostered by passion and innovation among all members of the WHU community.
Our core values underpin our positioning: Show courage and commitment always!
WHU Vision
WHU is respected as an excellent player among the top European Business Schools with thought-leading impact on four target groups:
1) researchers, 2) students, 3) managers, and 4) policymakers.
WHU generates knowledge from independent, high-quality research and from close connections between academics and the business community.
WHU Strategy
The Excellence Strategy as of January 2015 continues to be based on WHU's long-standing vision to be among the top European Business Schools. In order to achieve this vision, the School will focus on the following strategic levers:
Quality & sustainable growth: Further increasing the School's size, while at the same time assuring WHU's high quality standards;
Decentralization: Fostering ownership and entrepreneurial commitment by decentralization in the School's organization;
Digitalization: Allowing continuous improvement of programs and teaching formats, and to increase efficiency in many different areas;
Diversity: Fostering internationalization and gender diversity in all stakeholder groups (students, faculty, staff);
Executive Education & MBAs: Increasing the number of students in WHU's Full-Time MBA, Part-Time MBA, Executive MBA, and Executive Education Programs; and
Entrepreneurial spirit: Fostering the entrepreneurial spirit and culture of all members of the School.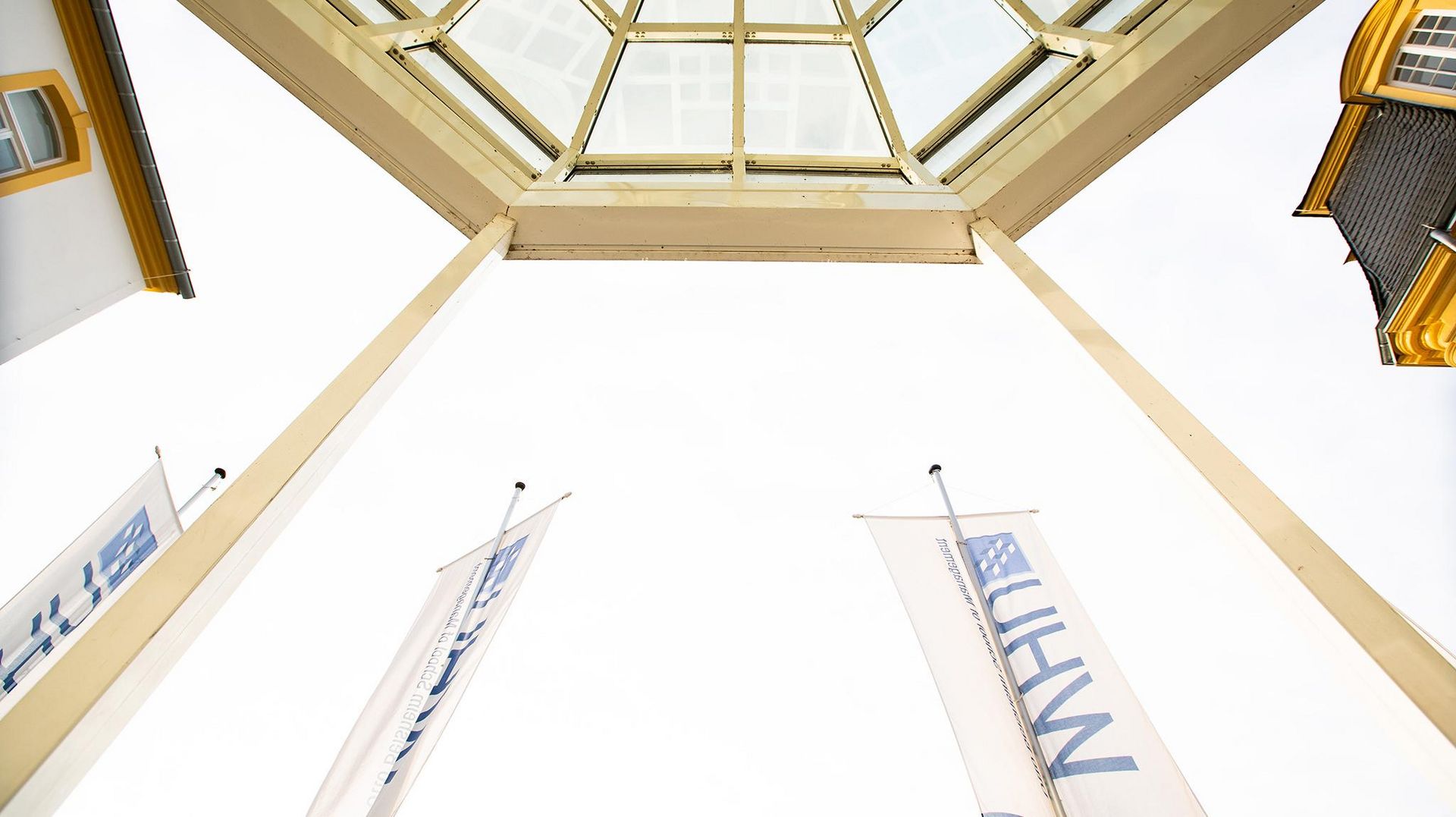 Fact Sheet
Students and Participants
BSc Program: 680
Master in Management Program (MSc): 199
Master in Finance Program (MSc): 86
Master in Entrepreneurship Program (MSc): 32
Customized Master in Management and Entrepreneurship (MSc): 32
Full-Time MBA Program: 121
Part-Time MBA Program: 151
EMBA Program: 104
Doctoral students: 264
Enrolled students in total: 1,669
Participants Executive Education: 1,241
Participants European Summer Institute und European Programs: 330
Exchange students: 241
Faculty
Professors: 40
Assistant Professors: 14
Adjunct Professors: 3
Accreditations
EQUIS, AACSB, FIBAA
International Network
about 200 partner schools worldwide
more than 160 companies worldwide
about 4,100 alumni worldwide