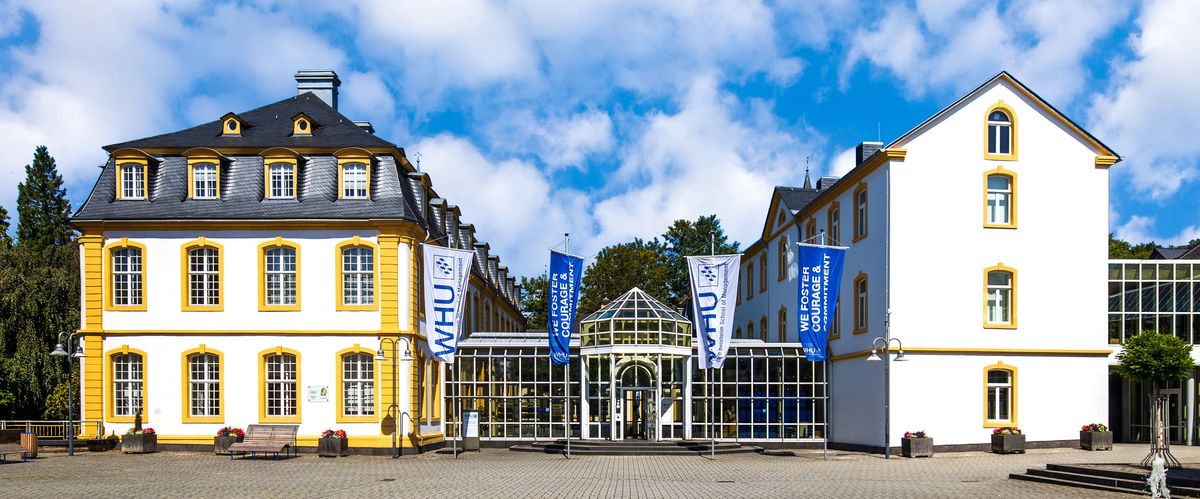 The WHU Foundation –
Supporting the successful growth of WHU.
Established in 1984, the WHU Foundation is a charitable foundation registered under German law in Vallendar, Germany. Its main purpose is to fund and support WHU - Otto Beisheim School of Management, one of Germany's leading business schools. The Foundation's activities are financed by its capital and third-party donations.
In keeping with the principles of good foundation practice, the WHU Foundation considers transparency key in its responsibility to society and its sponsors. Therefore, the Foundation's work is voluntarily audited annually by an auditing firm and publishes a comprehensive annual report. The WHU Foundation also manages the assets of various non-independent foundations, such as the CIO Foundation and the Irmgard und Erich Schneider Foundation.
Executive Board of the Foundation
Executive Board & Board of Trustees –
Legal representatives of the Foundation.
The Executive Board is responsible for the efficient and effective management of the Foundation's business. It ensures that the School properly fulfills its obligations and that its aims are maintained.
One of the primary duties of the Executive Board is to increase the assets of the Foundation to ensure sustainable development of the School. To this end, the Executive Board works closely with WHU's administration.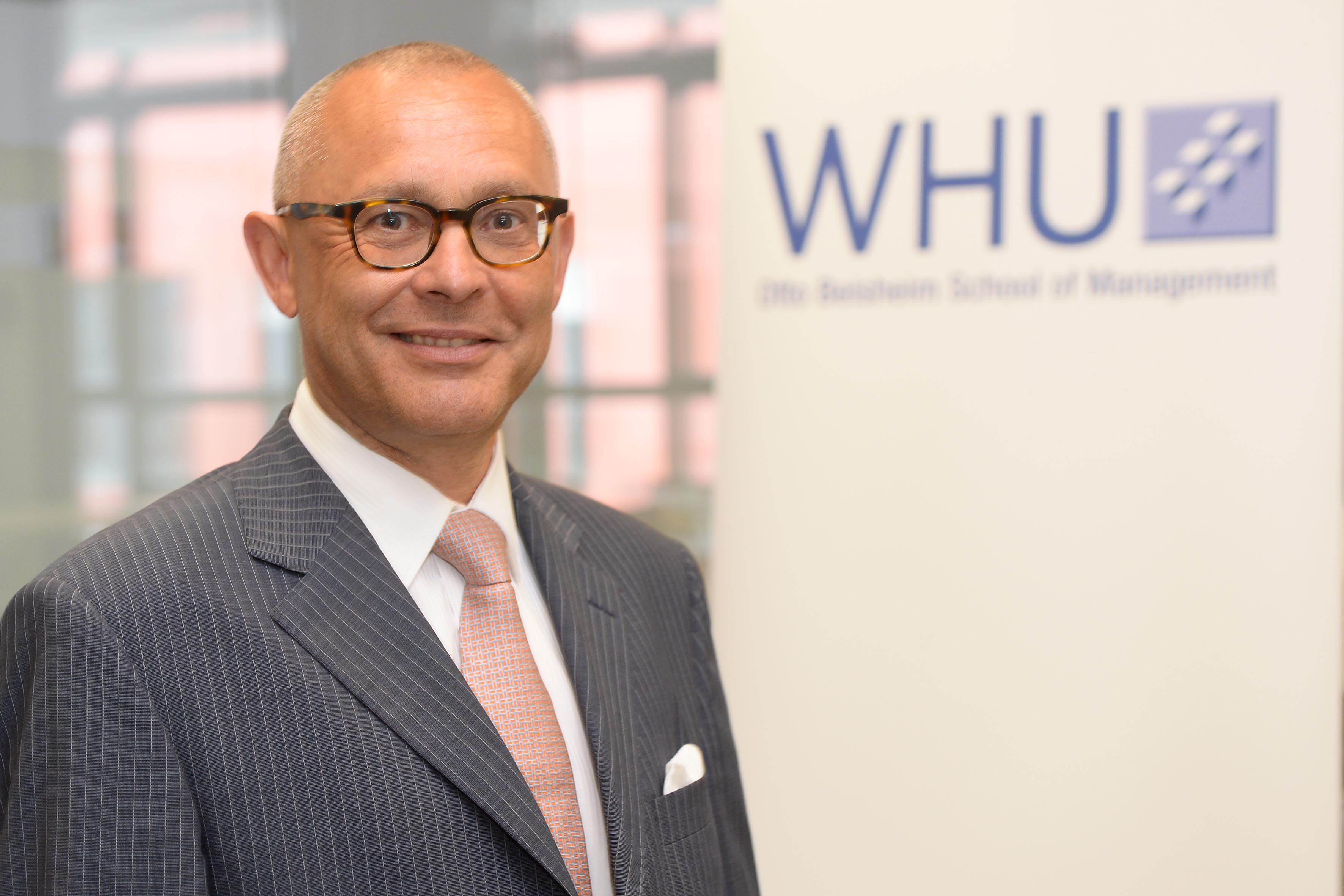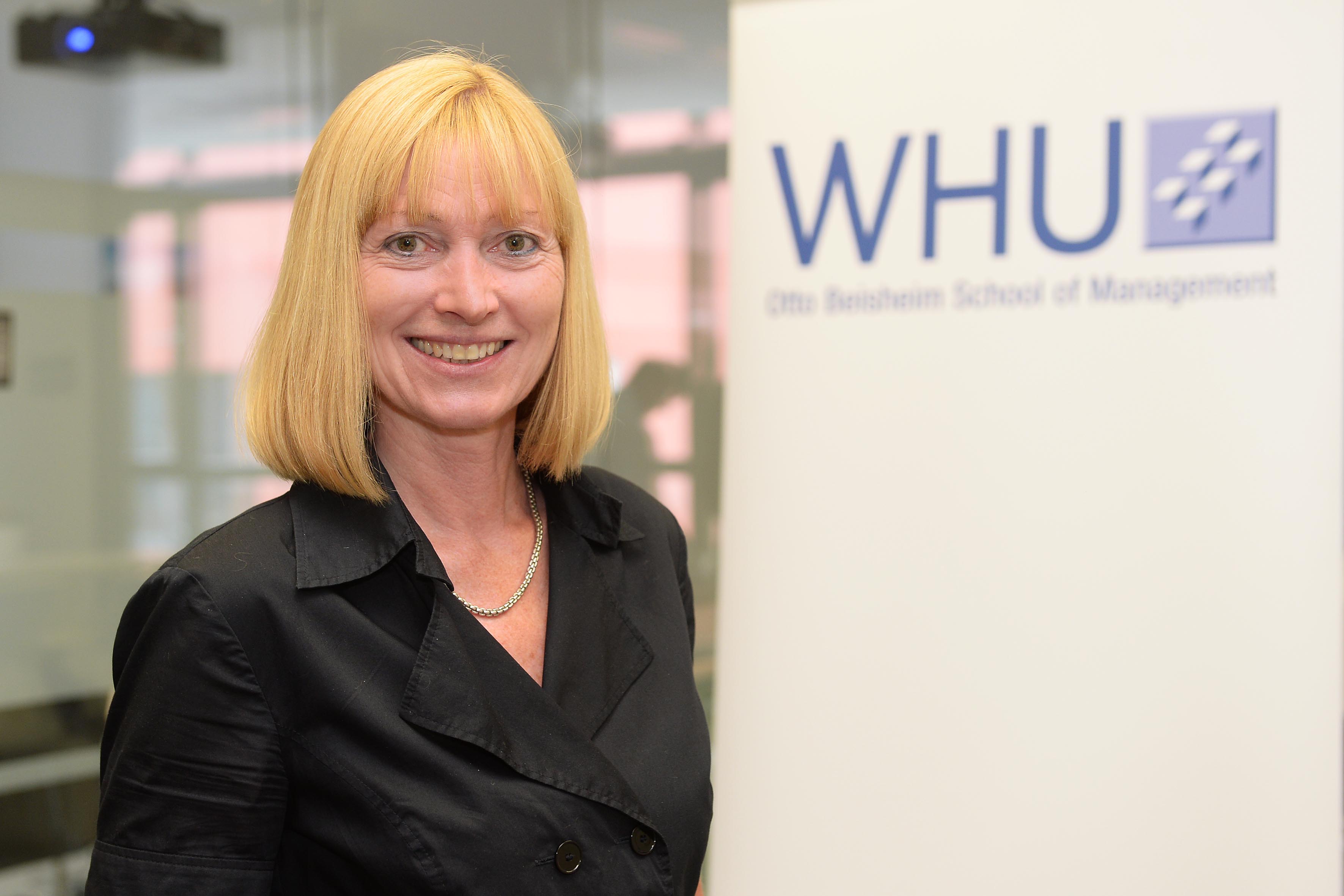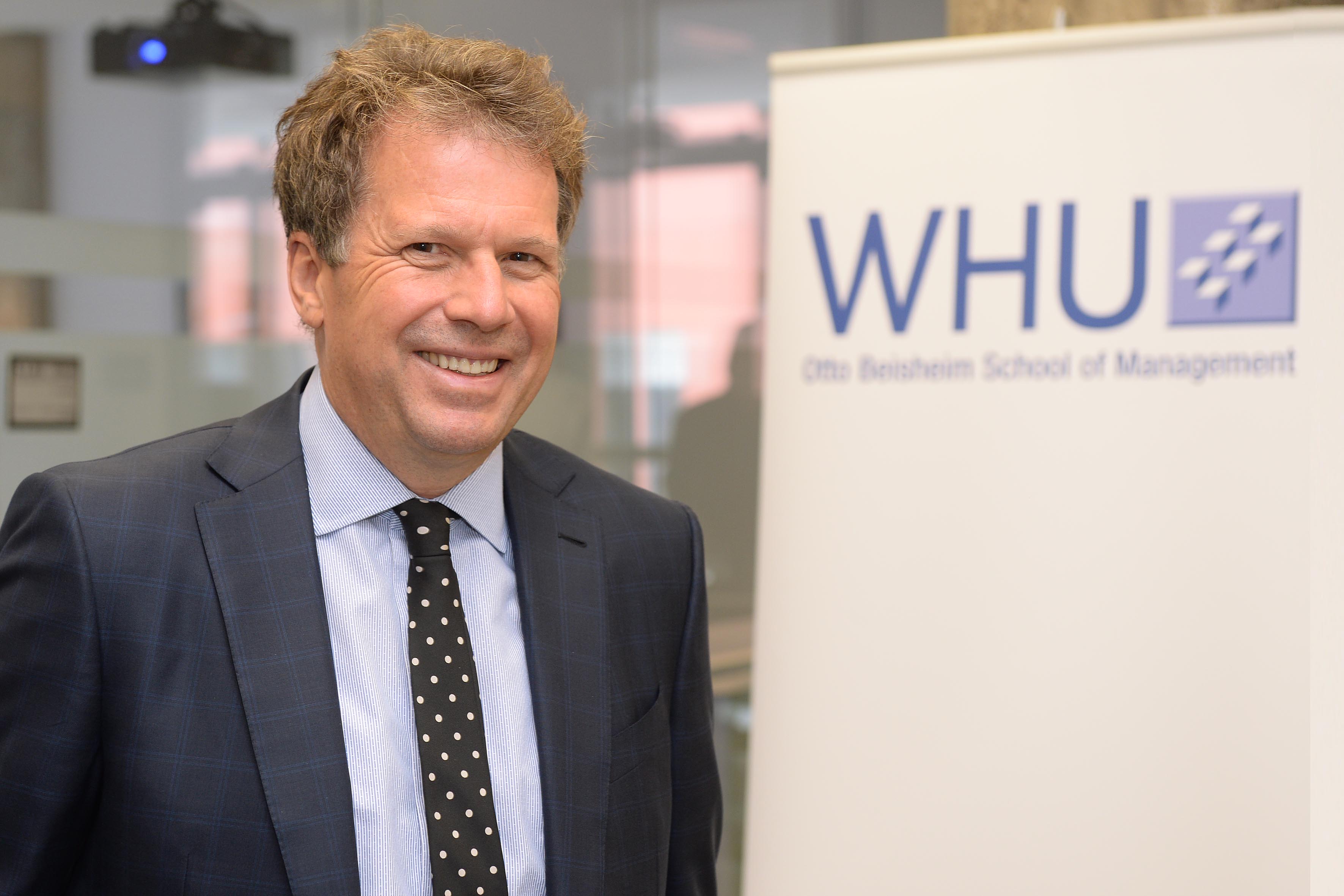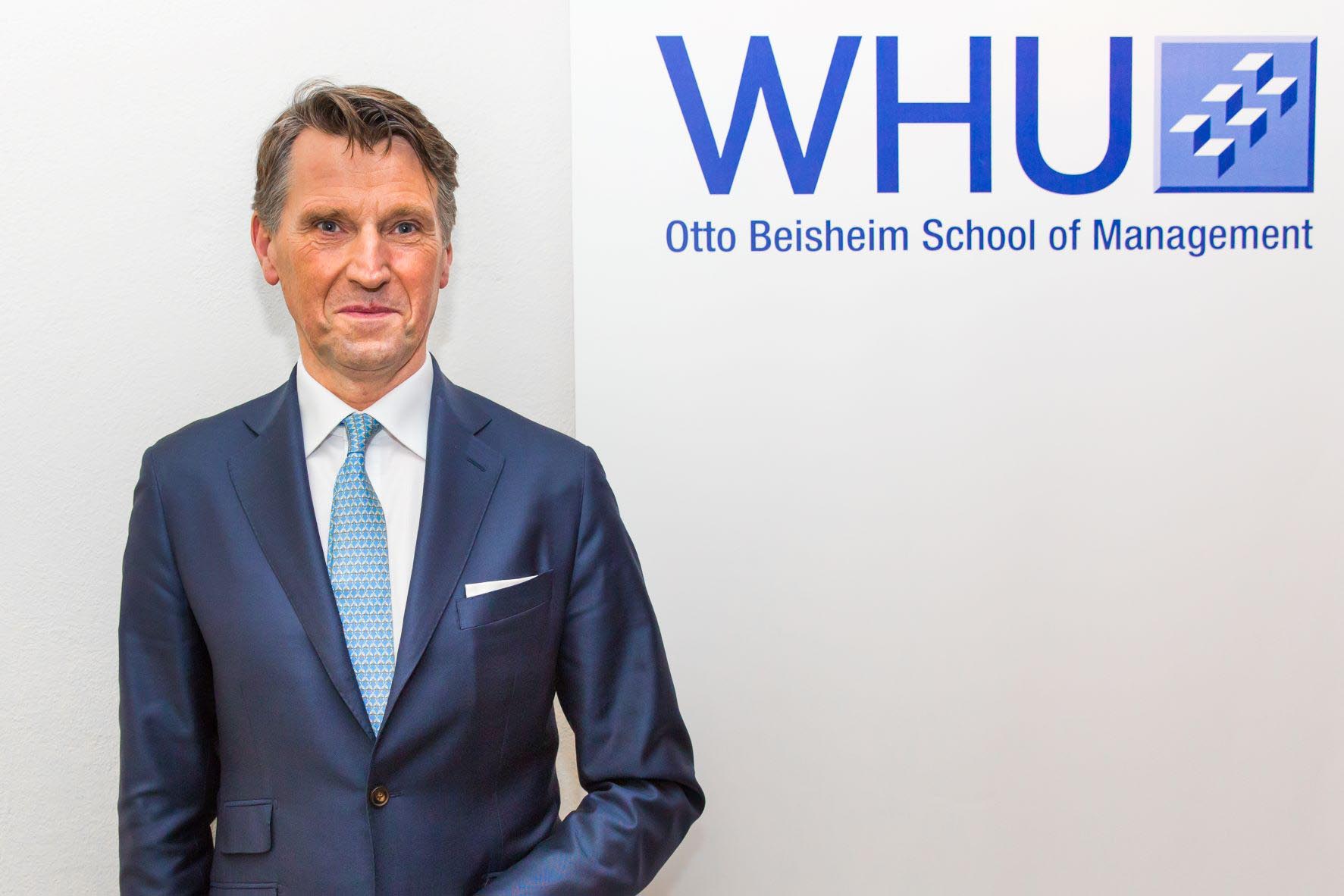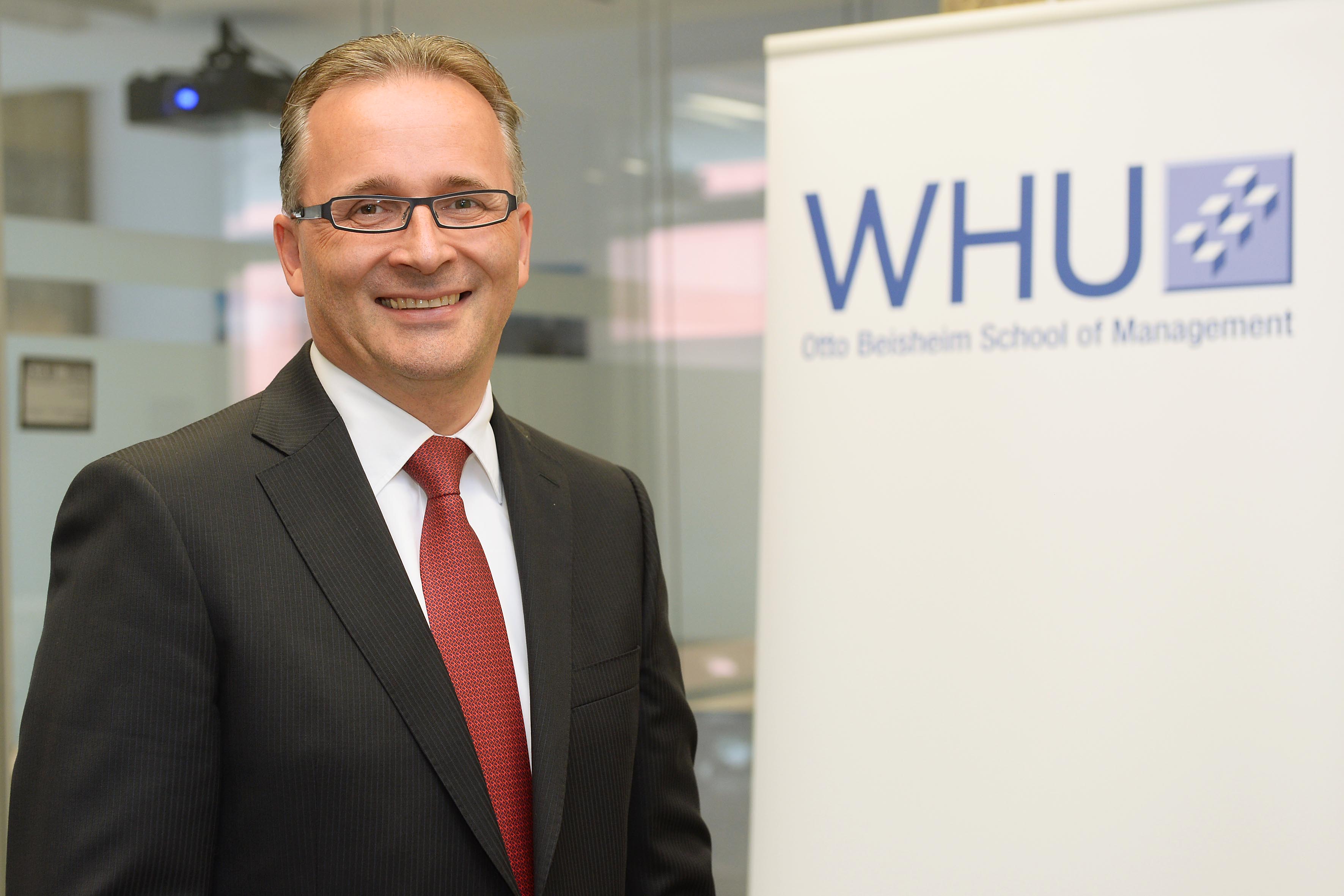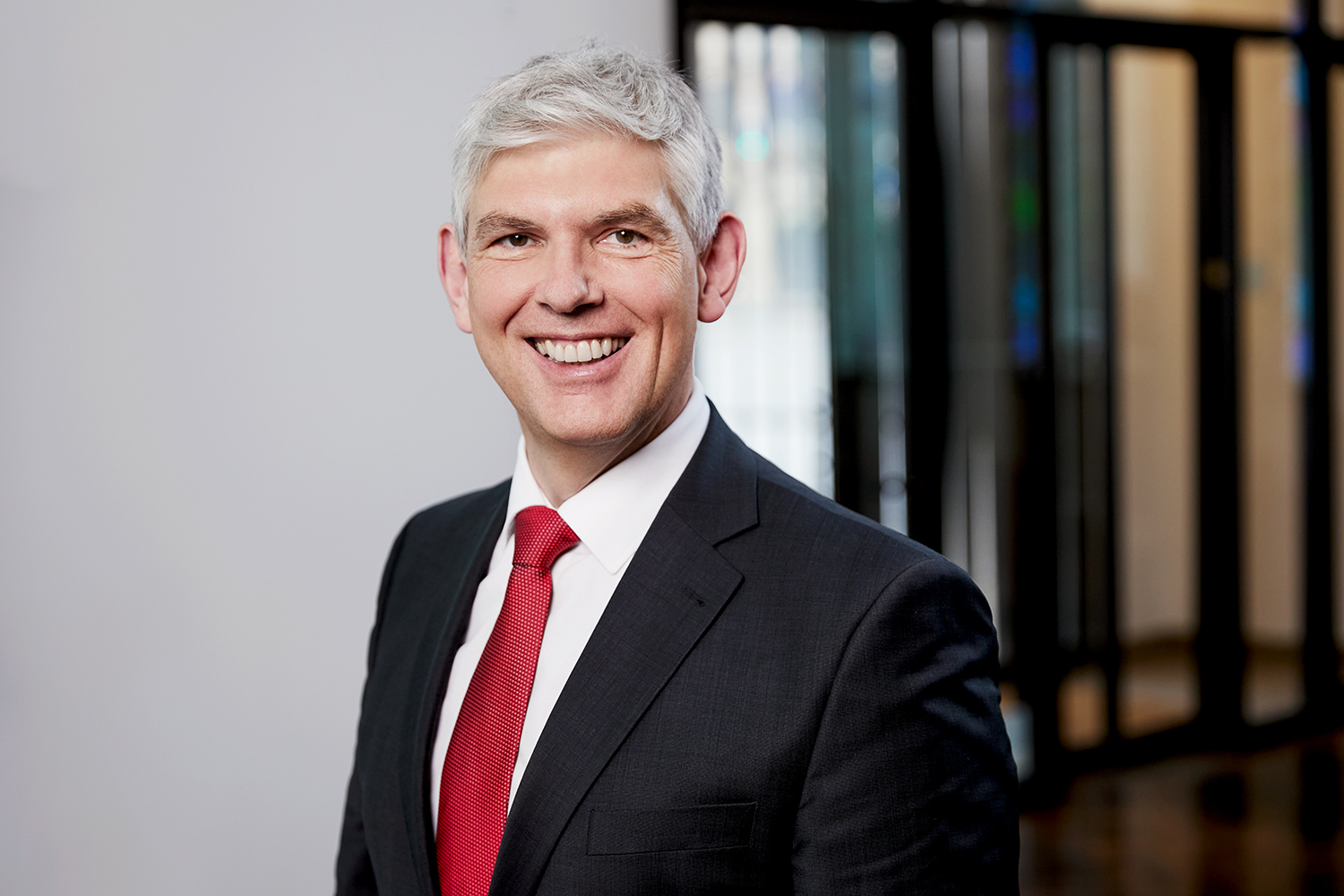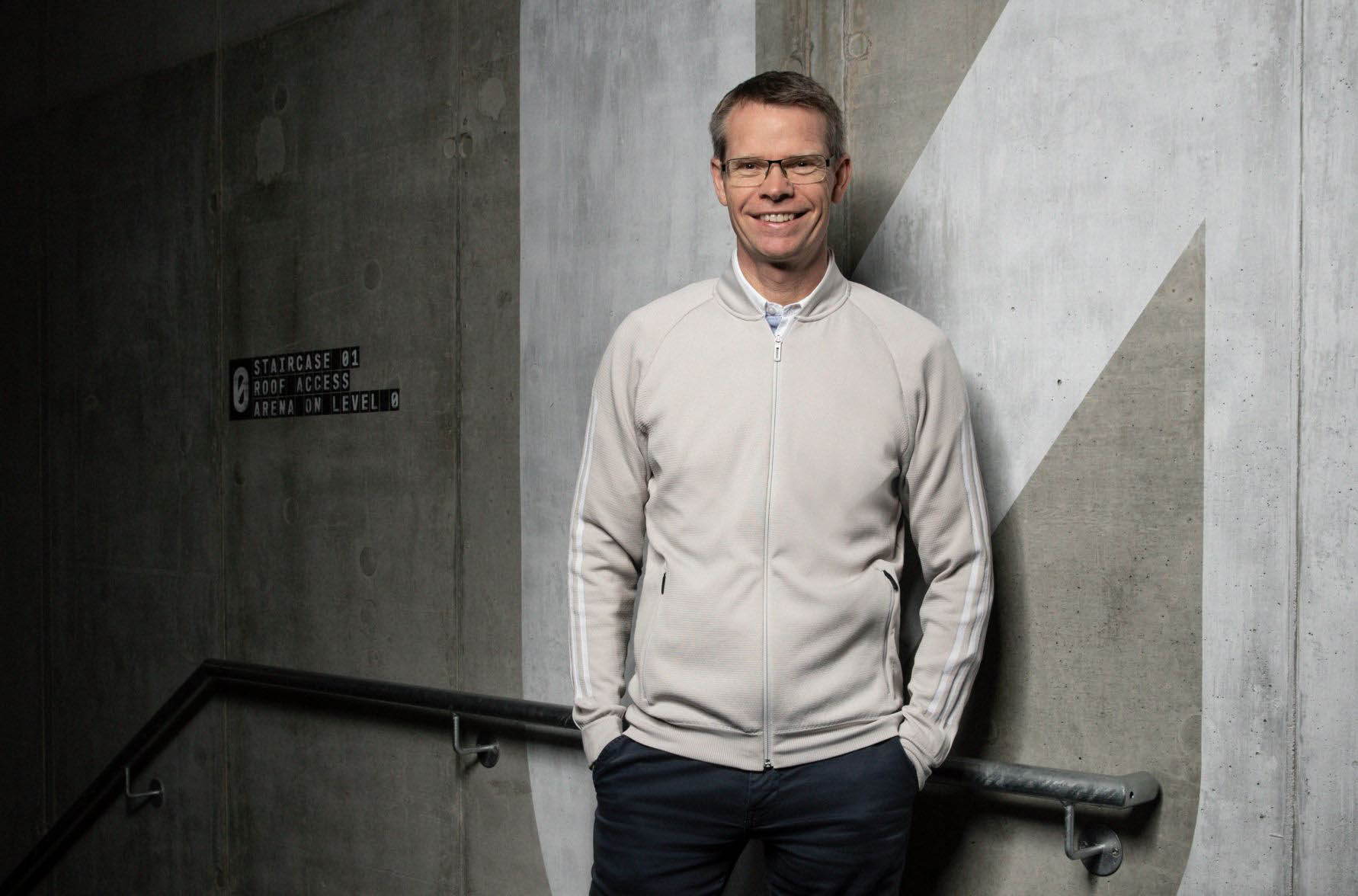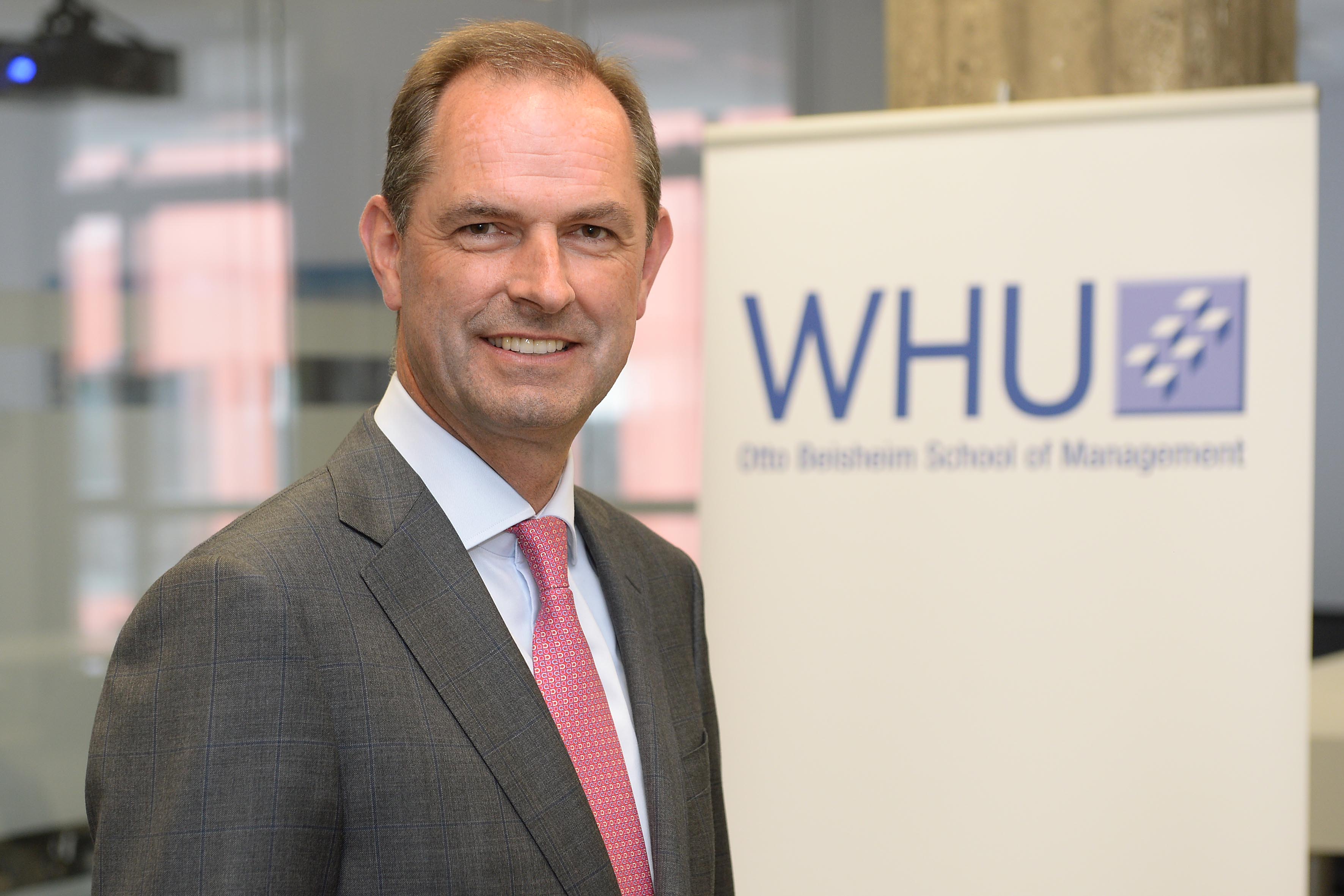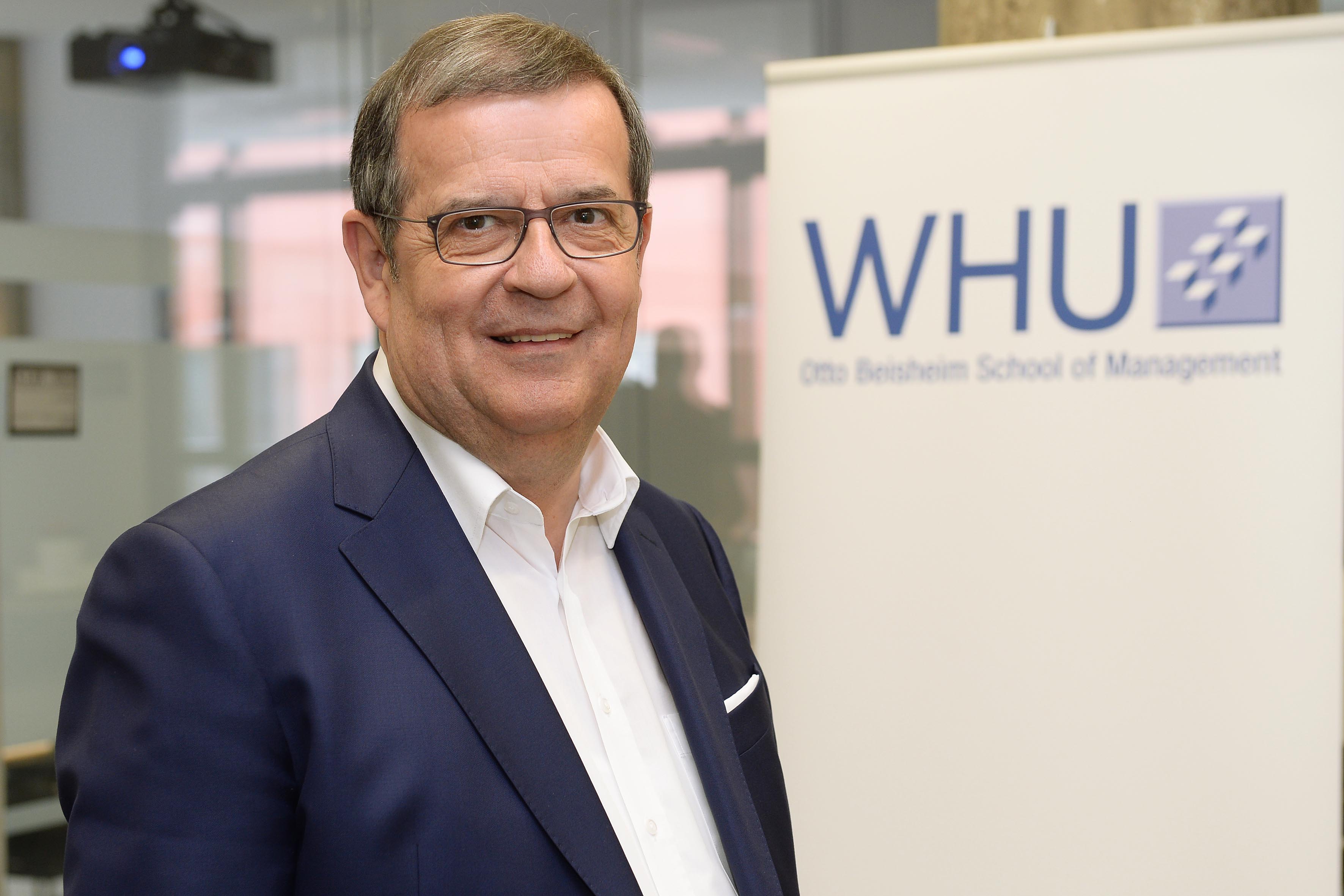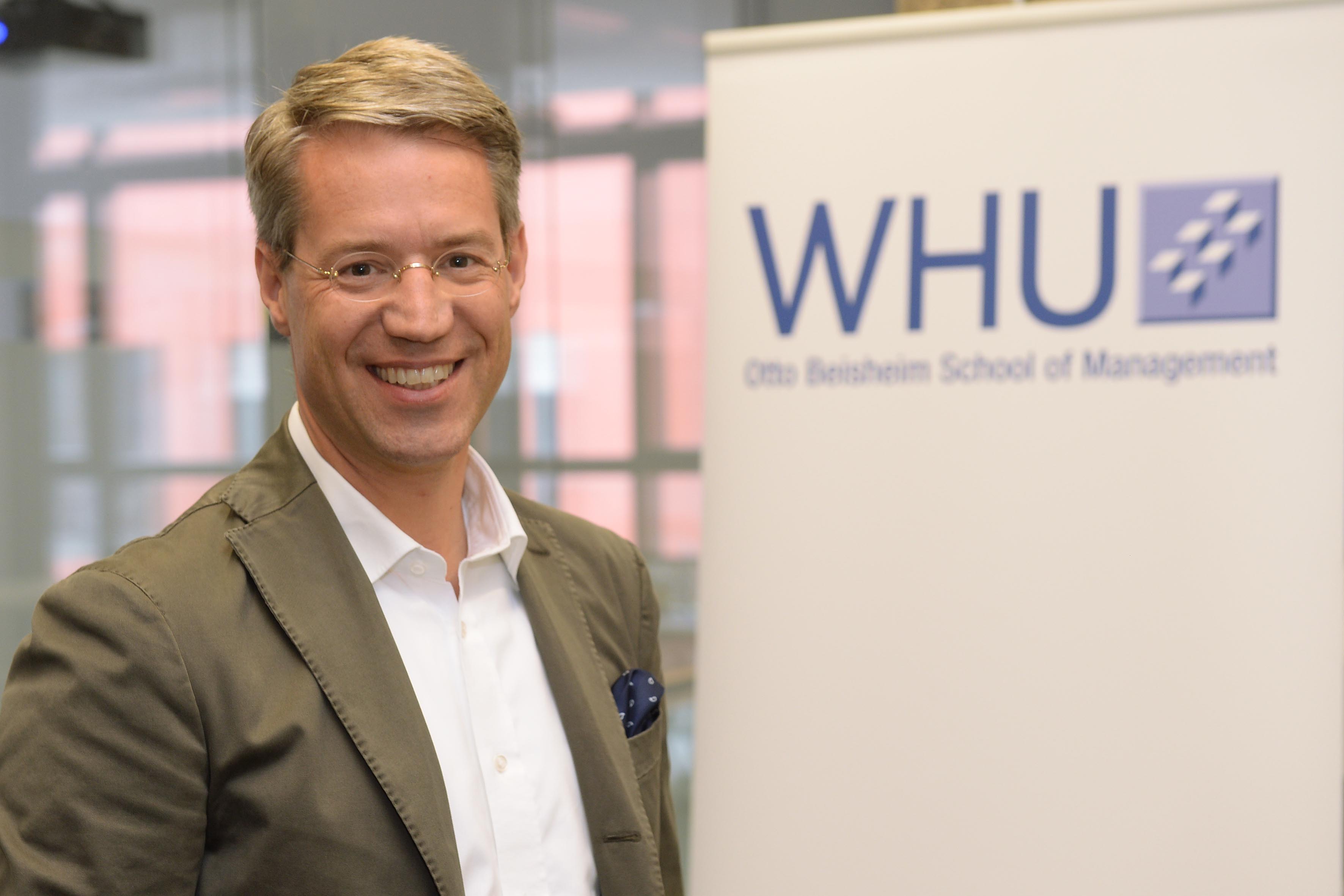 Benefactors, sponsors, and more –
A central element of our school.
WHU is a private school and therefore receives no government funding. Approximately 60 percent of the funding needs of the school are met by the income generated from the Foundation's financial assets, by endowments, and by donations from the business world and individuals. WHU's alumni also generously support their alma mater.
WHU differentiates between:
We would like to also thank our many other supporters!
Become part of an idea –
Support the successful growth of WHU.
There are many ways to support WHU in its mission to deliver 'Excellence in Management Education'. As well as endowment contributions to the Foundation capital, the chair, and center endowments, it is also possible to support individual research projects or to finance study places for individual students.
We would be delighted to speak with you in a personal conversation about your funding interests.
WHU's bank details for donations:
Sparkasse Koblenz
IBAN DE38 5705 0120 0000 2135 79
BIC MALADE51KOB
Financial stability –
The basis for sustainable growth.
As a private research institution, WHU receives no institutional support from government agencies for teaching and research. The school is supported by the non-profit WHU Foundation (Stiftung Wissenschaftliche Hochschule für Unternehmensführung).
WHU successfully completed the 2020/2021 fiscal year and invested heavily in securing its future. Revenues rose by EUR 1.27 million year-on-year to EUR 47.21 million. Expenses rose by EUR 1.27 million to EUR 47.21 million. 41% of the school's financial requirements are covered by the income from the foundation capital, grants for chairs or projects of companies or other organizations as well as private individuals. A steadily growing share of the donations comes from former WHU students, with whom the school maintains a continuous and intensive exchange.
Detailed information can be found in the annual report (in German).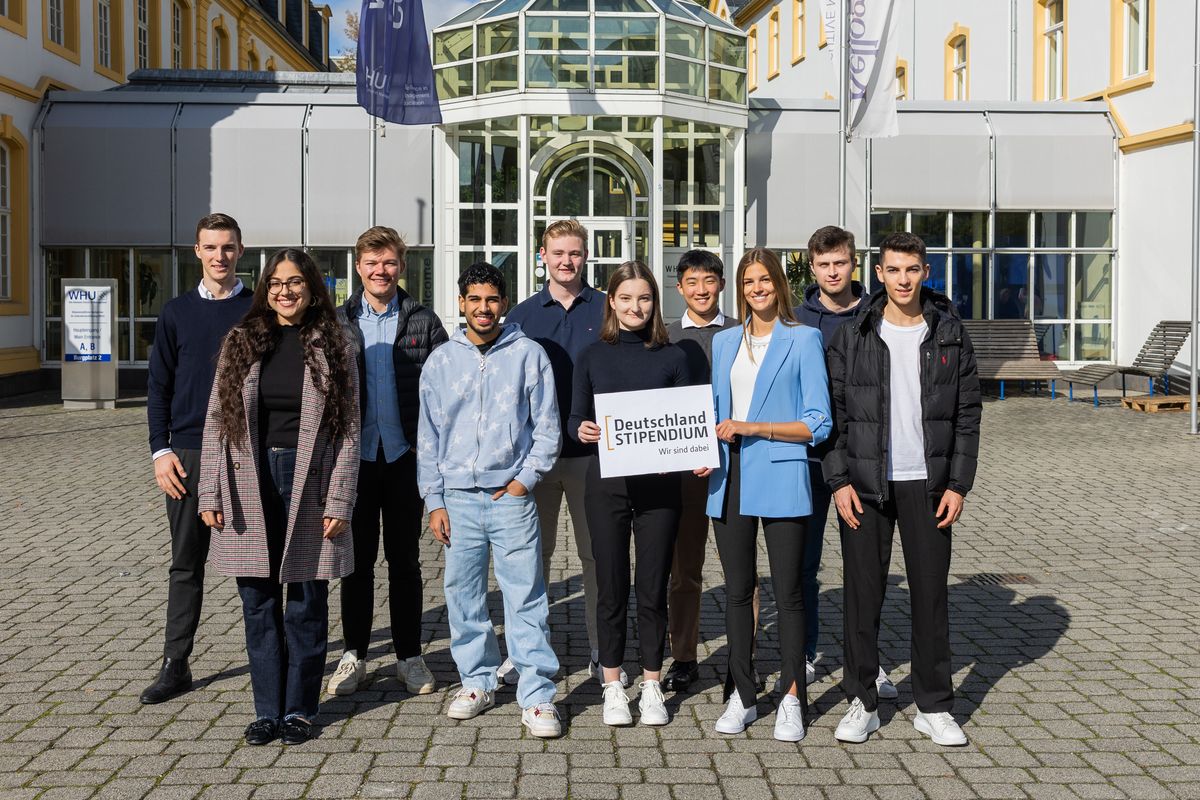 The Germany Scholarship –
An initiative to support young talents at WHU.
The Germany Scholarship is a joint initiative of the federal government and private sponsors to award scholarships to committed and talented students. Thanks to a large number of donors (companies, associations, foundations, and private individuals), WHU has been able to support a large number of students with Germany Scholarships in recent years.
Get in touch –
We're looking forward to hearing from you.
Please do not hesitate to get in touch with us to find out more about the WHU Foundation, our work, and the various possibilities to support WHU.
Team members of the WHU Foundation: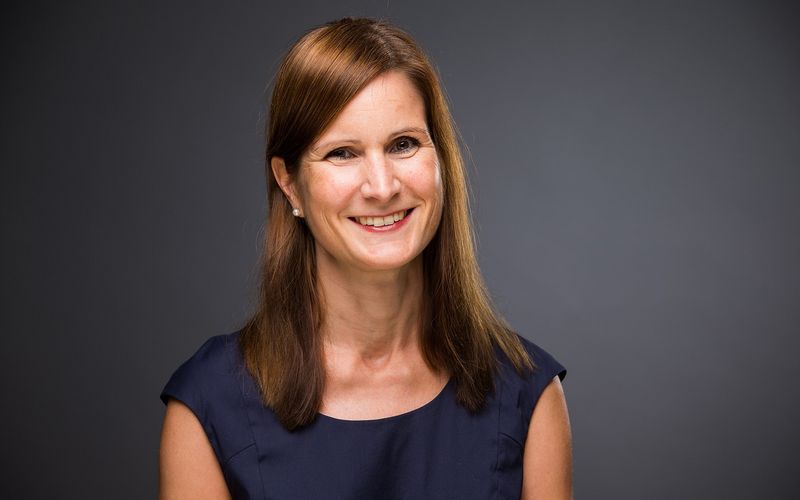 Authorized to represent the WHU Foundation by proxy: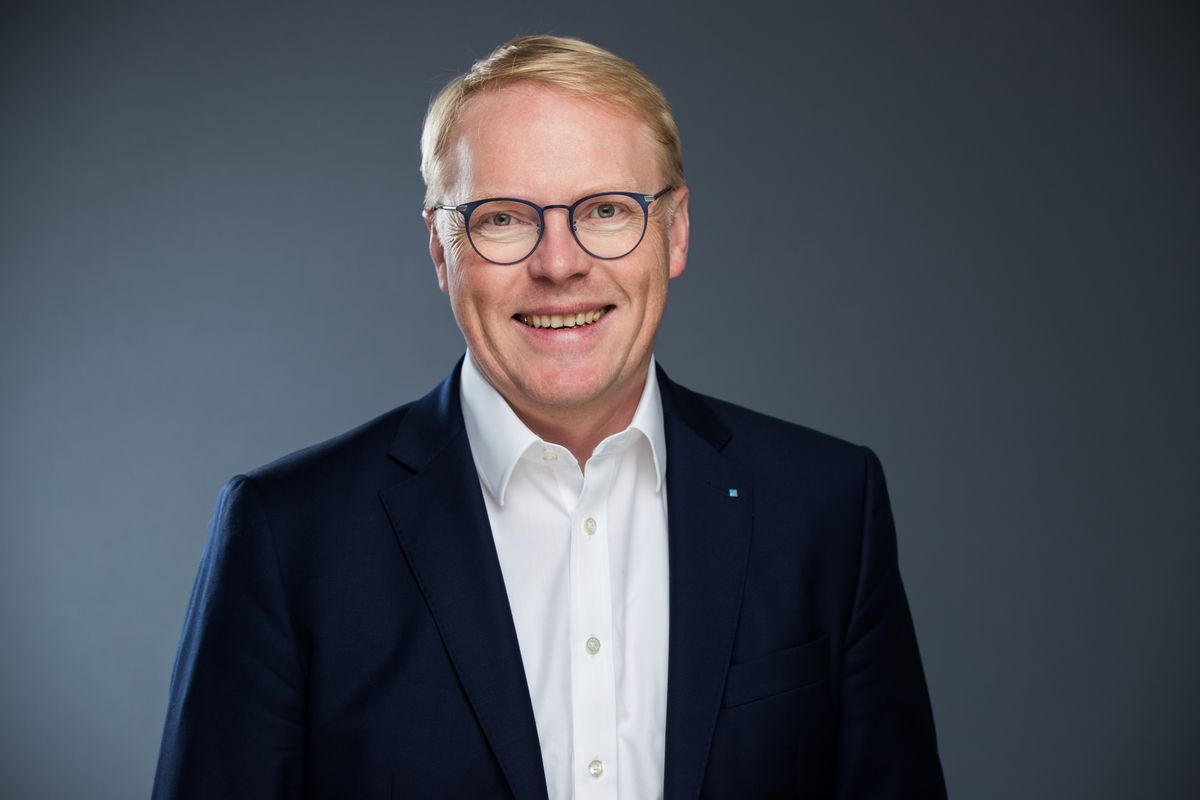 Dr. Peter Kreutter
Managing Director Foundations
Director Development & Relationship Management
+49 (0)261 6509 104
peter.kreutter(at)whu.edu​​​​​​​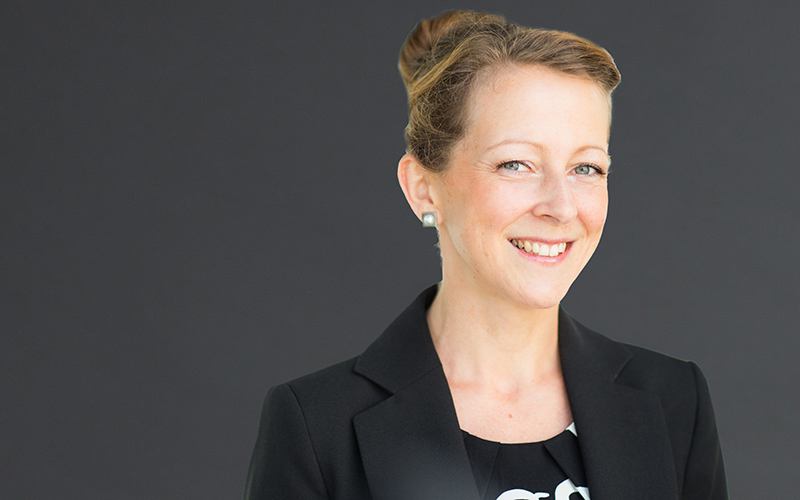 CIO Foundation –
MBA scholarships for young IT talents.
The CIO Foundation promotes the general management education of young, outstanding IT talents by providing them with MBA scholarships. With the 'CIO Young Talent Award' and the 'CIO Executive Award', the CIO Foundation has established two funding formats for different career stages.