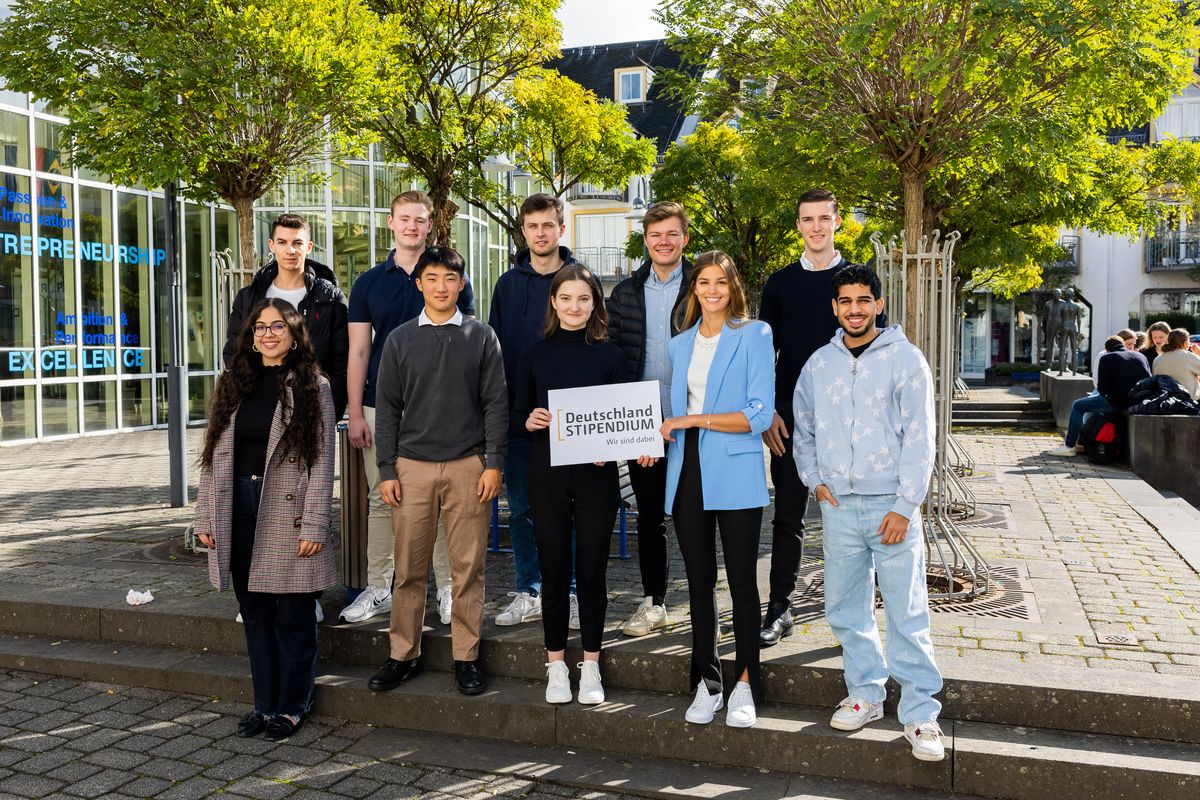 Double your donation –
Become a sponsor of the Germany Scholarship!

The Germany Scholarship is a joint initiative of the federal government and private sponsors to award scholarships to committed and talented students. Thanks to a large number of donors (companies, associations, foundations, and private individuals), around 150 students at WHU have been supported by the Deutschlandstipendium over the past 11 years.
The Germany Scholarship provides students with EUR 300 per month. One half is paid by the federal government, the other half by private sponsors.
Also with your contribution, we would like to support as many WHU students as possible with the Germany Scholarship.
Allianz SE
Confluentes e.V. - Die studentische Unternehmensberatung an der WHU
Cowen Germany AG
CTcon GmbH
Emma - The Sleep Company
Hannelore und Manfred J. Lenhart Stiftung zur Hochbegabtenförderung
Lotto Rheinland-Pfalz - Stiftung
Pirate Impact Capital GmbH
SCHAUENBURG Stiftung
Senacor Technologies AG
Zonta Club Koblenz I
further anonymous sponsors
We thank all sponsors for their support!
In their own words –
Testimonials from sponsors and students.
Find out from sponsors about why supporting young talent is a unique opportunity and the potential it has to represent your company and hear from scholarship holders about the positive impact the scholarship has had on their commitment to studying.
Invest in the future –
Support young talent at WHU.
No matter whether you have a small or large company, are a private individual, a foundation, or alumni - you can make a significant contribution to the education of young, talented people. Your funding of €1,800 for one year is matched by the federal government, providing the scholarship holder with the total amount of €3,600. Your generous support would encourage more young people to pursue scholarships in Germany while involving the private sector in the promotion of higher education. This initiative offers you the opportunity to inspire and educate future leaders.
Learn how the Germany Scholarship works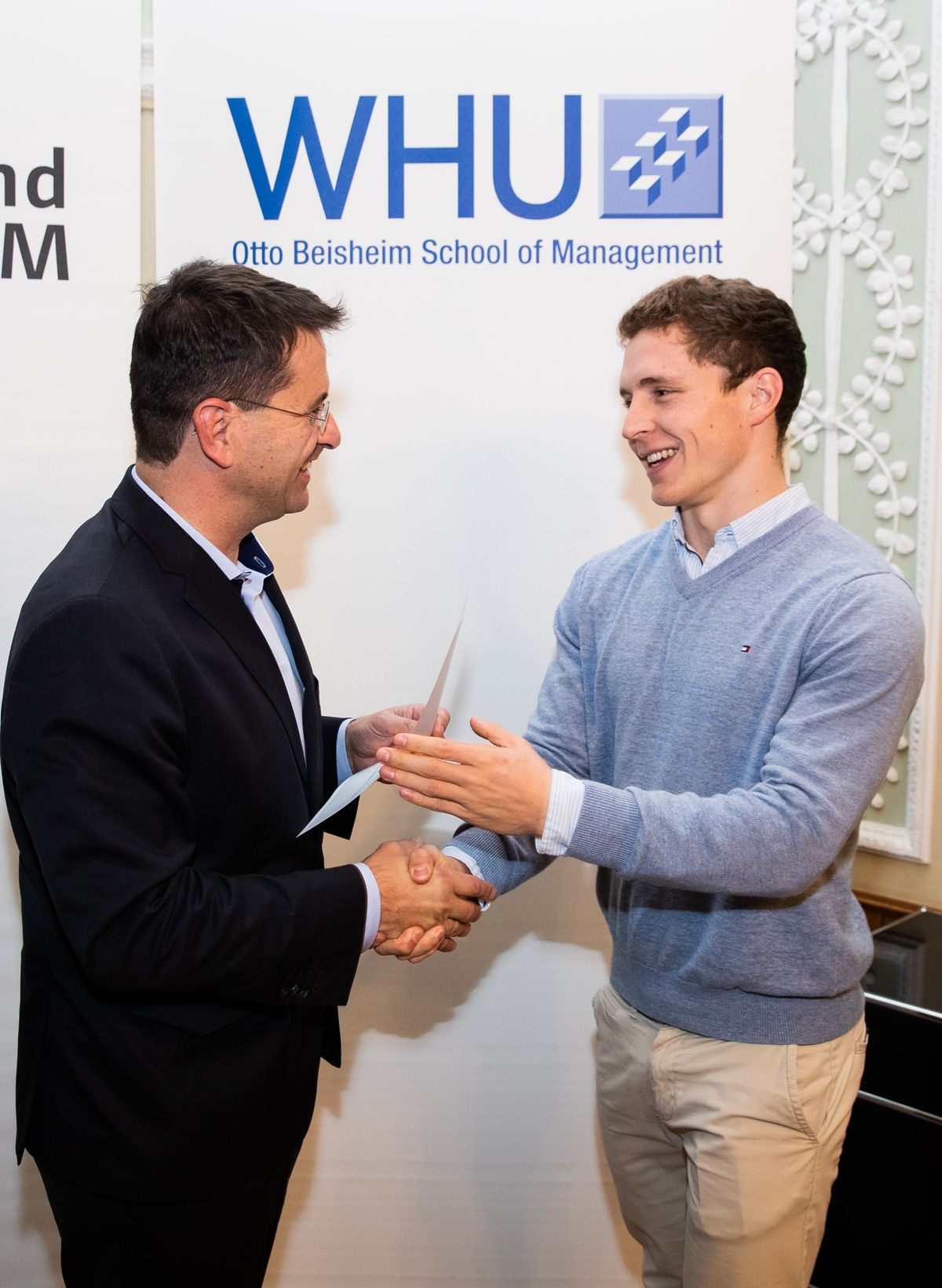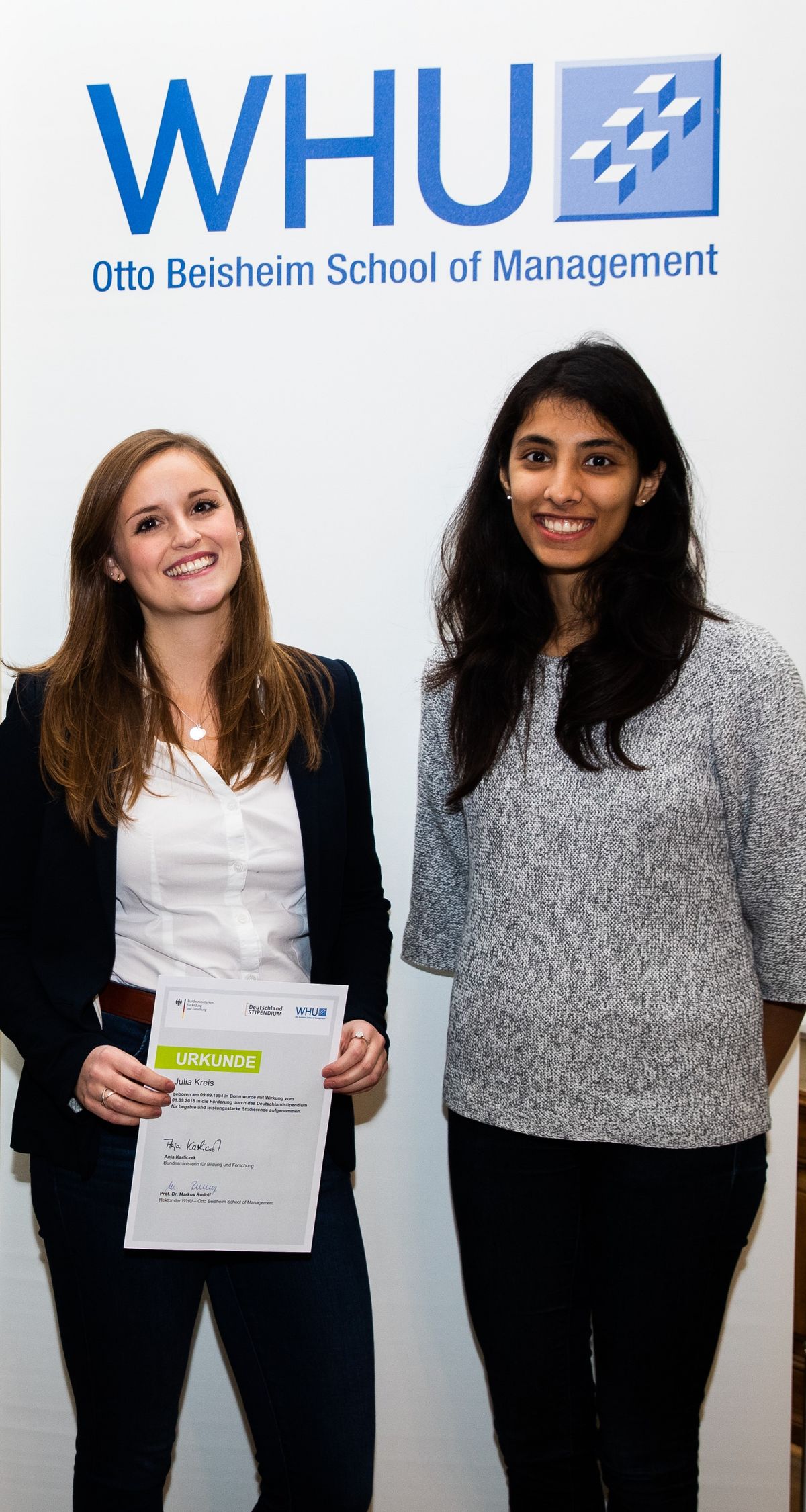 Assessing more than just performance –
Supporting various circumstances.
The Germany Scholarship considers the wider circumstances of the applicant, beyond their academic performance. Special achievements, work experience, extracurricular activities, and personal circumstances such as illness, the care of relatives, a single parent, or migration background are all factored into the overall assessment. The application process begins mid/end of May, and the deadline is beginning of July each year.
Learn more about the application requirements
Further questions? –
Contact our team.