Research
Presenting research in Parallel Sessions and Round Tables
Networking
Intensive exchange
among the community
Keynotes
Leading speakers from academia and practice
The annual meeting place for the academic management accounting family.
The Annual Conference for Management Accounting Research (ACMAR) is organized by the Institute of Management Accounting and Control and takes place at WHU - Otto Beisheim School of Management in Vallendar, Germany.
The conference is an annual meeting place for the academic management accounting community and offers a unique opportunity for presenting research in management accounting and finding out what colleagues in the field are working on. In addition, ACMAR provides a friendly and sociable context to keep in touch with colleagues from across Europe and beyond.
Please note that registration and paper submission will open in October.
We invite you to present your research at one of the parallel sessions of the conference. Research papers dealing with all aspects of management accounting will be considered for presentation.
Submission deadline is December 3, 2023
An author can submit and present only one paper. However a presenter can also be a non-presenting co-author on additional papers.
Authors are invited to submit full papers. The deadline for the submission of papers is December 3, 2023, 23:59 GMT.
A full paper is a complete scholarly research report that could reasonably be submitted for publication in a public working paper data base such as SSRN.
Papers will be evaluated by independent peer review.
Confirmation of acceptance or rejection will be given by the end of December 2023, and mailed to the corresponding address of the presenting author (unless another author is selected as a contact person).
The presenters of an accepted paper must register as a participant for the conference.
By submitting a paper, the authors thereby agree to their paper being made available in the restricted access area of the conference website.
Please take into account that once a paper is included in the program, the author should present it at the conference or officially notify the organizers of its withdrawal.
When submitting a paper, please follow our paper categorization and specify the topic and methodology category.
Topic categories of the paper submitted:
• Management accounting change
• CFOs, controllers and management accountants
• Compliance and governance
• Strategic management accounting
• Performance management and incentives
• Planning and budgeting
• Other management accounting and control systems
• Social accounting, ethics, and sustainability
• Management accounting for non-profit organizations
• Accounting information systems and digitalization of management accounting
• Risk management
• Others

Methodology categories of the paper submitted:
• Survey
• Experimental
• Qualitative
• Conceptual
• Archival
• Analytical / modelling
• Others
13th ACMAR Doctoral Colloquium 2024
In 2024, the thirteenth colloquium for doctoral students in management accounting will be held in conjunction with the Annual Conference for Management Accounting Research (ACMAR). The colloquium will take place on February 28 - 29, 2024.
The colloquium's objective is to provide an opportunity for doctoral students in management accounting from various countries to discuss their research projects and work in progress with the colloquium´s faculty members.
Submission deadline for the ACMAR Doctoral Colloquium is December 3, 2023.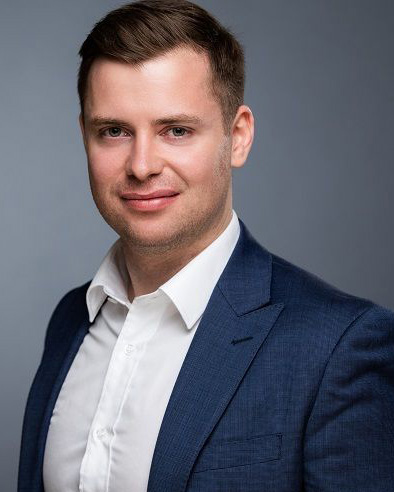 Assistant Professor
Daniel Schaupp
Institute of Management Accounting and Control
+49 (0)261 6509 816

Send email
Vallendar and surroundings
Vallendar and our campus –
Where to stay and how to find us.
Perfectly located and breathtakingly scenic, Vallendar and the Middle Rhine Valley offer a wealth of activities throughout the year. Enjoy panoramic hikes and cycle routes, take romantic river cruises, visit nearby outdoor swimming pools, or relax at the sauna – there is something for everybody. Numerous historic castles are scattered throughout the area, with 40 punctuating the Rhine Gorge hilltops ready for history lovers to explore. While international world travelers will find that strong transport connections provide a host of possibilities with major European destinations such as London, Paris, Amsterdam, and Prague easily accessible by road, rail or air.
Our virtual campus tour gives an impression of what it is like at WHU in Vallendar. Explore the main building known as the Marienburg and the central square 'Burgplatz', a popular meeting spot for students and locals alike. Take a glimpse into lecture halls, the library, open study spaces, the gym, and more. All of our campus buildings are equipped with state-of-the-art facilities.
The fact that the Rhine Valley is a perennial hotspot for tourists, means there are plenty of hotels to suit all budgets and tastes in Koblenz and the surrounding area. Below is a list of hotels which cooperate with WHU:
*= special rates for WHU members
We are a very personally managed business and city hotel with outstanding service and modern, elegant equipment. We offer you an elegant, cultivated and modern ambience as well as the friendly charm of a family-run hotel in the third generation.
Address for GPS: Heerstraße 61, Vallendar
WHU – Otto Beisheim
School of Management
Burgplatz 2
D-56179 Vallendar
Tel.: +49 261 65 09 - 0
Fax.: +49 261 65 09 - 509
Get in touch –
We look forward to hearing from you.