Located within a UNESCO World Heritage Site, Campus Vallendar nestles in the Upper Middle Rhine Valley, a 65km stretch of the River Rhine. Teeming with historic towns, fairytale castles, and towering vineyards, Vallendar and its immediate surrounds offer plenty to see and do.

Vallendar has a diverse and international student population of approximately 1300 registered students. All accommodation is available within walking distance to the main campus, whether in halls of residence, private apartments, or houses. Students are able to access campus buildings and study rooms 24/7, which are equipped with state-of-the-art facilities. The town itself boasts excellent transport connections by either road or rail, and visitors are able to access the larger cities and airports of Cologne and Frankfurt within an hour.
Why not schedule a visit?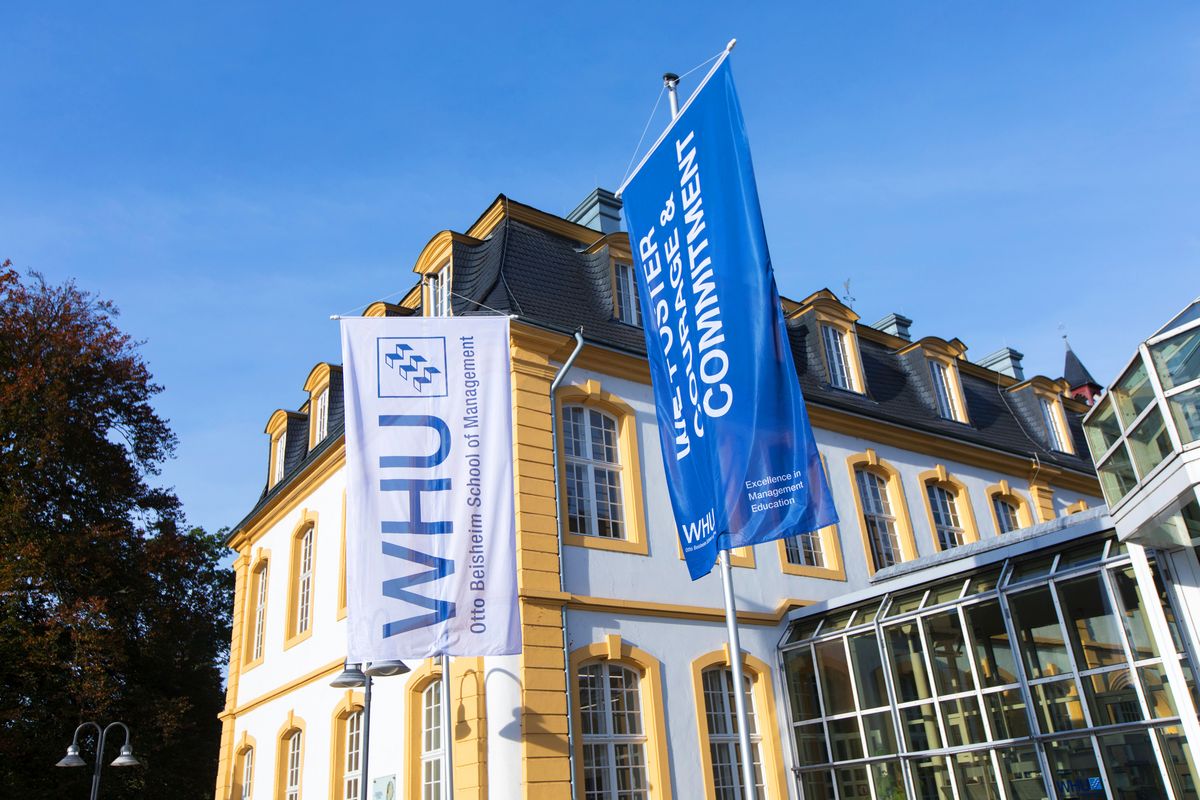 Registered students
in Vallendar
Faculty members
in Vallendar
High quality and top-ranking –
Study programs at Campus Vallendar.
Offering academic possibilities for all study levels and backgrounds, the study programs at WHU Vallendar provide the next step in personal and intellectual development. Our student body is a vibrant mix of nationalities, experience, and opinions, with a shared goal of academic excellence.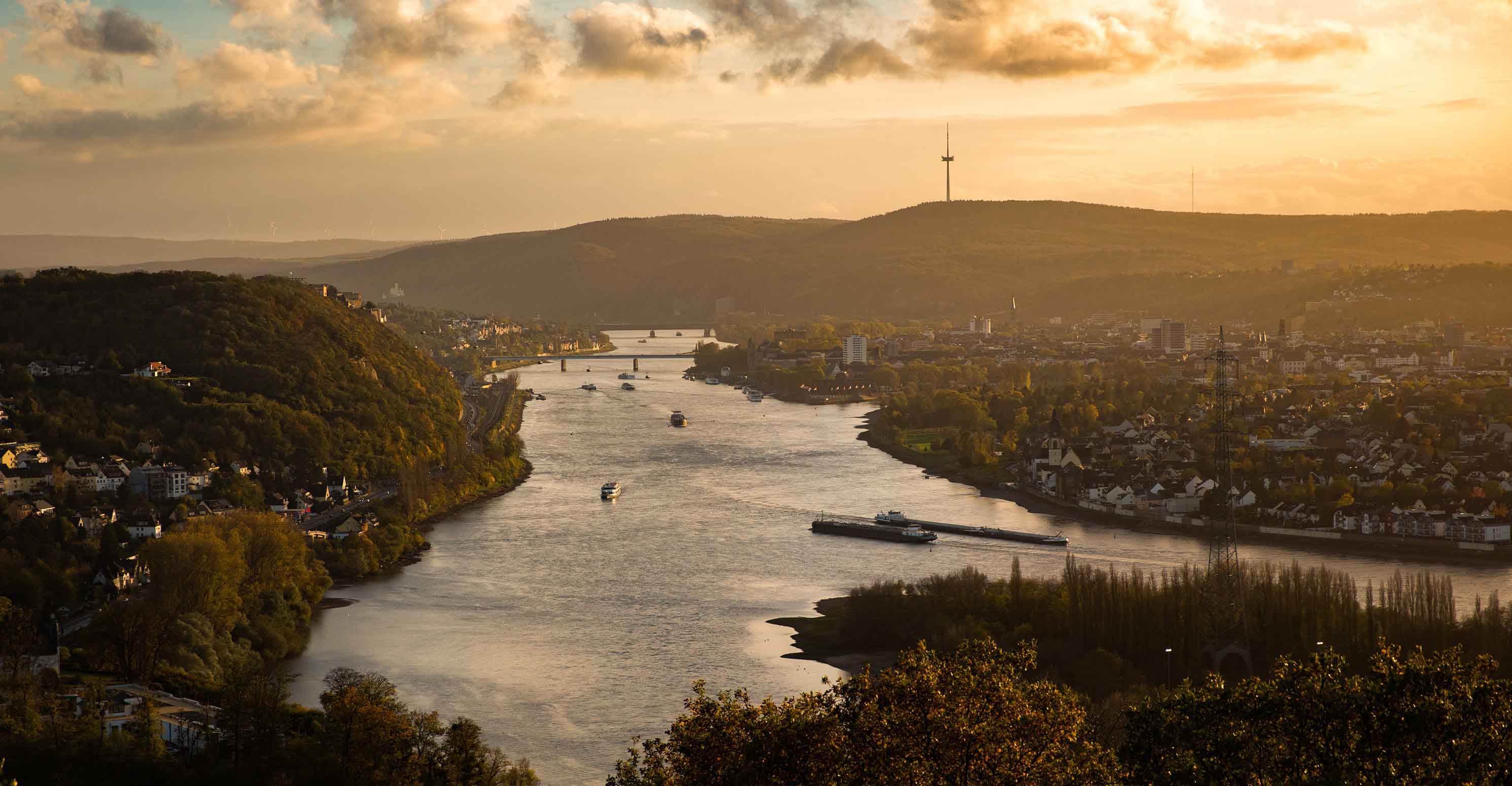 Vallendar and the area
Things to do and see – About Vallendar and the Middle Rhine Valley.
Perfectly located and breathtakingly scenic, Vallendar and the Middle Rhine Valley offer a wealth of activities throughout the year. Enjoy panoramic hikes and cycle routes, take romantic river cruises, visit nearby outdoor swimming pools, or relax at the sauna – there is something for everybody. Numerous historic castles are scattered throughout the area, with 40 punctuating the Rhine Gorge hilltops ready for history lovers to explore. While international world travelers will find that strong transport connections provide a host of possibilities with major European destinations such as London, Paris, Amsterdam, and Prague easily accessible by road, rail or air.
Where to stay –
Accomodation in Vallendar.
There are plenty of excellent housing options in Vallendar and the surrounding area, ranging from private apartments and houses to halls of residence. For special events such as TedxWHU or weekend seminars, we can even offer hotel rooms. Much of the private housing is located in the area surrounding the pedestrianized center of Vallendar.
Campus Tour Vallendar –
Explore the campus buildings and facilities.
With our virtual campus tour you can see what it is like to study at WHU in Vallendar. Explore the main building known as the Marienburg and the central square 'Burgplatz', a popular meeting spot for students and locals alike. Take a glimpse into lecture halls, the library, open study spaces, the gym and more. Students are able to access campus buildings and study rooms 24/7, which are equipped with state-of-the-art facilities.
Spaces & places –
Study or relax, find facilities to suit all needs.
News & stories
Studying in Vallendar – Take a glimpse into student life on campus.
Want to know more?
Contact us at Campus Vallendar.
Address for GPS: Heerstraße 61, Vallendar
WHU – Otto Beisheim
School of Management
Burgplatz 2
D-56179 Vallendar
Tel.: +49 261 65 09 - 0
Fax.: +49 261 65 09 - 509