Honorary Professor
Professor Dr. Axel Wieandt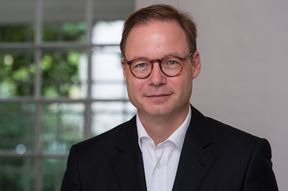 Professor Dr. Axel Wieandt has been an honorary professor at WHU since 2005. He has been a visiting lecturer on financial intermediaries since 2002.
Professor Dr. Wieandt began his studies at WHU in 1986 and achieved the qualification Graduate in Business Management. In addition, he achieved the qualification MBA from the Kellogg School of Management. He then completed his Doctoral studies at WHU in 1993. His career pathway began after his Doctoral studies with McKinsey in Düsseldorf and Boston. Following a position with Morgan Stanley in London he moved on to Deutsche Bank AG, where he was appointed the youngest divisional board member in the Corporate Center in 2000. In addition, he has also been Global Head of Corporate Investments since 2003. In October 2008 he became Chief Executive Officer of Hypo Real Estate Holding AG. In July 2010, he changed back to Deutsche Bank AG. From 2011 to 2012, he was a Managing Director in the Investment Banking Department of Credit Suisse. At the request of the Association of German Banks and the Deposit Insurance Fund, he became CEO of Valovis Bank AG in October 2012.
As well as giving lectures at WHU, Professor Dr. Wieandt also gives one – off lectures as part of continuing education events. In addition, he has brought out regular publications in leading scientific journals in various fields.