Honorary Professor
Professor Dr. Bolko von Oetinger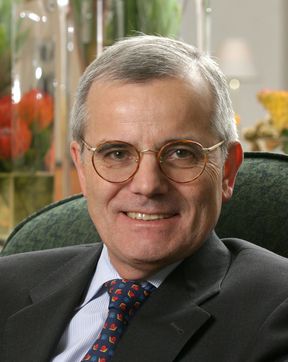 Professor Dr. Bolko von Oetinger was appointed honorary professor during an academic celebration. As Senior Vice President of the Boston Consulting Group, he has been lecturing Strategic Corporate Planning as a visiting lecturer at WHU since spring 1998. His teaching has been extremely positively judged by students in numerous evaluations. He will in future offer an extended course on the management of corporate strategies.

Professor Dr. von Oetinger studied political science at the Freien Universität Berlin. After his diploma examination he began his PhD studies in political science and business administration and was a research assistant at the John F. Kennedy – Institute for North American Studies. He completed his PhD in 1972 with a thesis entitled "The importance of the Western system to the foreign policy of the Grand Coalition with particular regard to the three Western powers", supervised by Professor Dr. Arnulf Baring. In the following two years he was able to study at the Graduate School of Business at Stanford University with the Harkness Fellowship, where he obtained the qualification Master of Business Administration (MBA). Professor. Dr. Oetinger began his career pathway right at the front door of Stanford University, where he became an employee of the Boston Consulting Group in Menlo Park. His rise to Senior Vice President of the company involved moves to Paris and Munich. Professor Dr. von Oetinger has been running the company's Kronberger Strategy Conferences since 1991. In 1998 he founded the BCG – Strategy Institute, which he managed until April 2008.