WHU Entrepreneurship Center –
Fostering the entrepreneurial spirit at WHU
The WHU Entrepreneurship Center's mission is to educate, inspire, and support the WHU community in fostering impassioned, purposeful, ethical, and sustainable entrepreneurship - providing an intellectual, virtual, and physical hub where people connect, ideas turn into action, and resources are allocated equitably - to build a vibrant entrepreneurial future for students, alumni, and other ecosystem partners.
The WHU Entrepreneurship Center delivers a wide range of academic and experiential learning activities including courses, workshops, trainings, and practical programming that coordinates and expands upon WHU's rich entrepreneurial assets - further establishing WHU as a comprehensive and connected node in Germany's vibrant entrepreneurship ecosystem.
Our Objectives:
To promote collaboration and coordination among WHU students, faculty, staff, alumni, and partners that fosters entrepreneurship opportunities across the ecosystem
To expand WHU students' entrepreneurial competencies in the classroom and beyond.
To maintain WHU's institutional knowledge about entrepreneurship activities in and around the WHU ecosystem
To strengthen WHU's thought leadership in entrepreneurship
To complete WHU's entrepreneurship value chain with learning, guidance, and resources so founders can go from idea to market efficiently and effectively
WHU Accelerator
The WHU Accelerator is an equity-free, 7-week, intensive program for WHU students, alumni, and staff designed to provide rocket fuel for their new ventures. The program will kick off in May and culminates with a Demo Day to investors at the end of June.
In between are three intensive phases:
Phase One is "Mentor Mayhem", where founders teams meet 8 mentors each day to receive feedback on their business models.
Phase Two is focused on "Product-Market Fit", with workshops on relevant topics and time to further develop their business ideas.
Phase Three focuses on "Fundraising". During these weeks, pitches are developed, and the topic of capitalization and investors is addressed.
Finally, on "Demo Day", the pitches are delivered, with an audience of business angels, VCs, entrepreneurs, and guests from the WHU ecosystem, offering a unique opportunity to possibly even receive seed funding.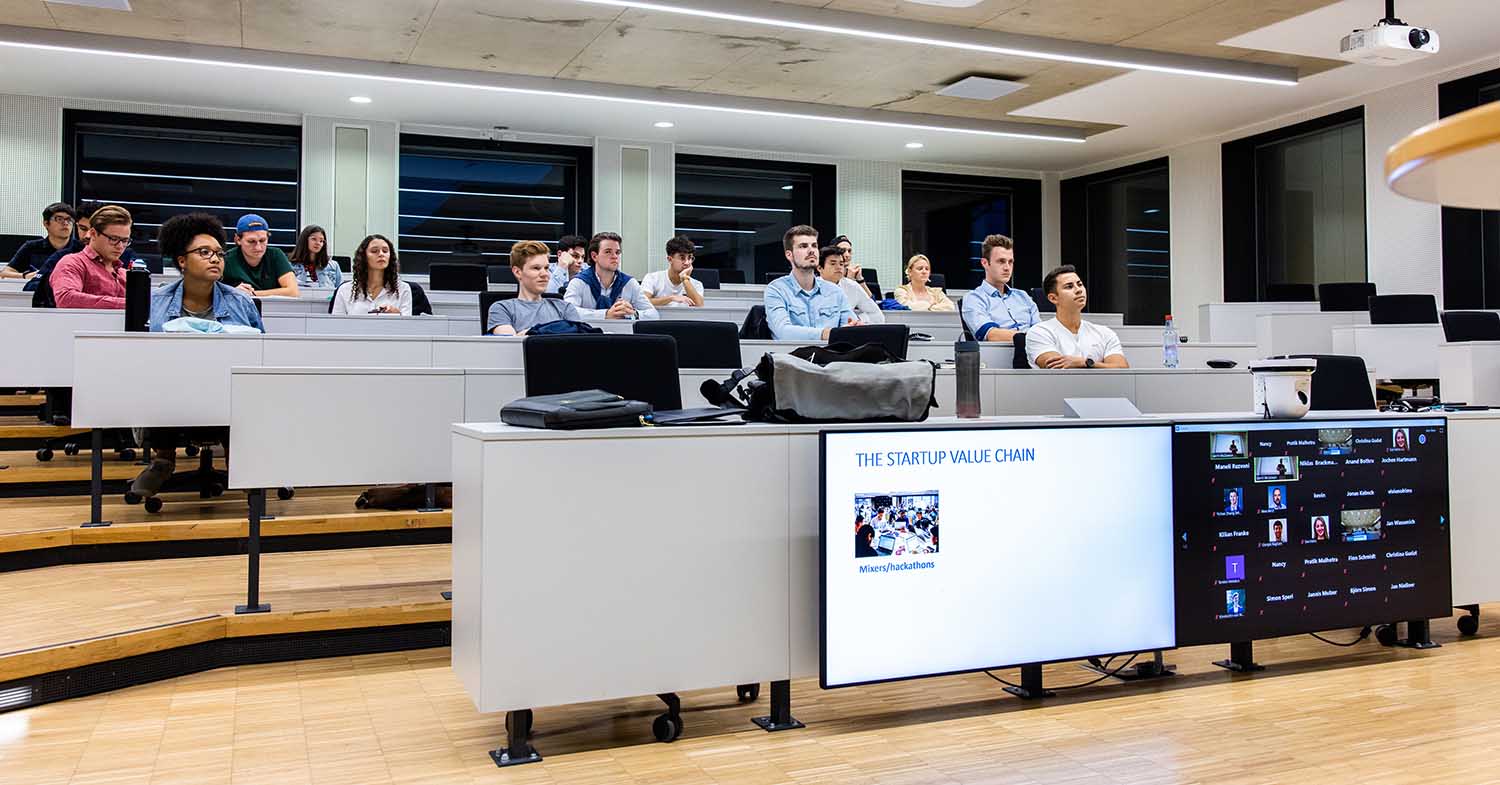 News & stories
News from our Center – Find out more about our entrepreneurial activities.
In the academic year 2021-2022, all 3rd semester Bachelor students had to create and present a business model as part of the Entrepreneurship course. In addition, several 4th and 5th semester Bachelor students created business models for the course "Developing Novel Business Models". In total, 66 different business models were developed by 355 students. All teams received valuable feedback from various mentors during an online speed-dating session. More than 50 WHU alumni participated as mentors in this online speed dating. On this page you will find the pitches that were selected as the most inspiring and creative business models. They highlight the latest talent within the WHU Entrepreneurial Ecosystem.
Reflecting the entrepreneurial spirit –
Setting standards in the start-up scene.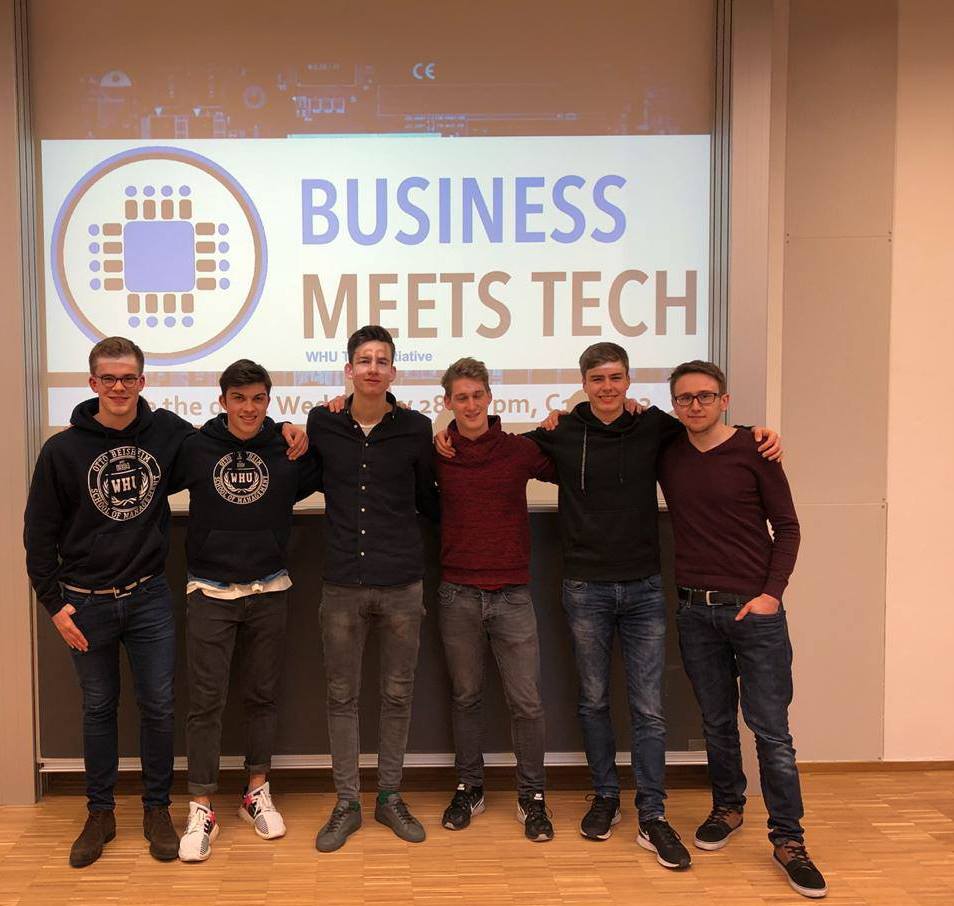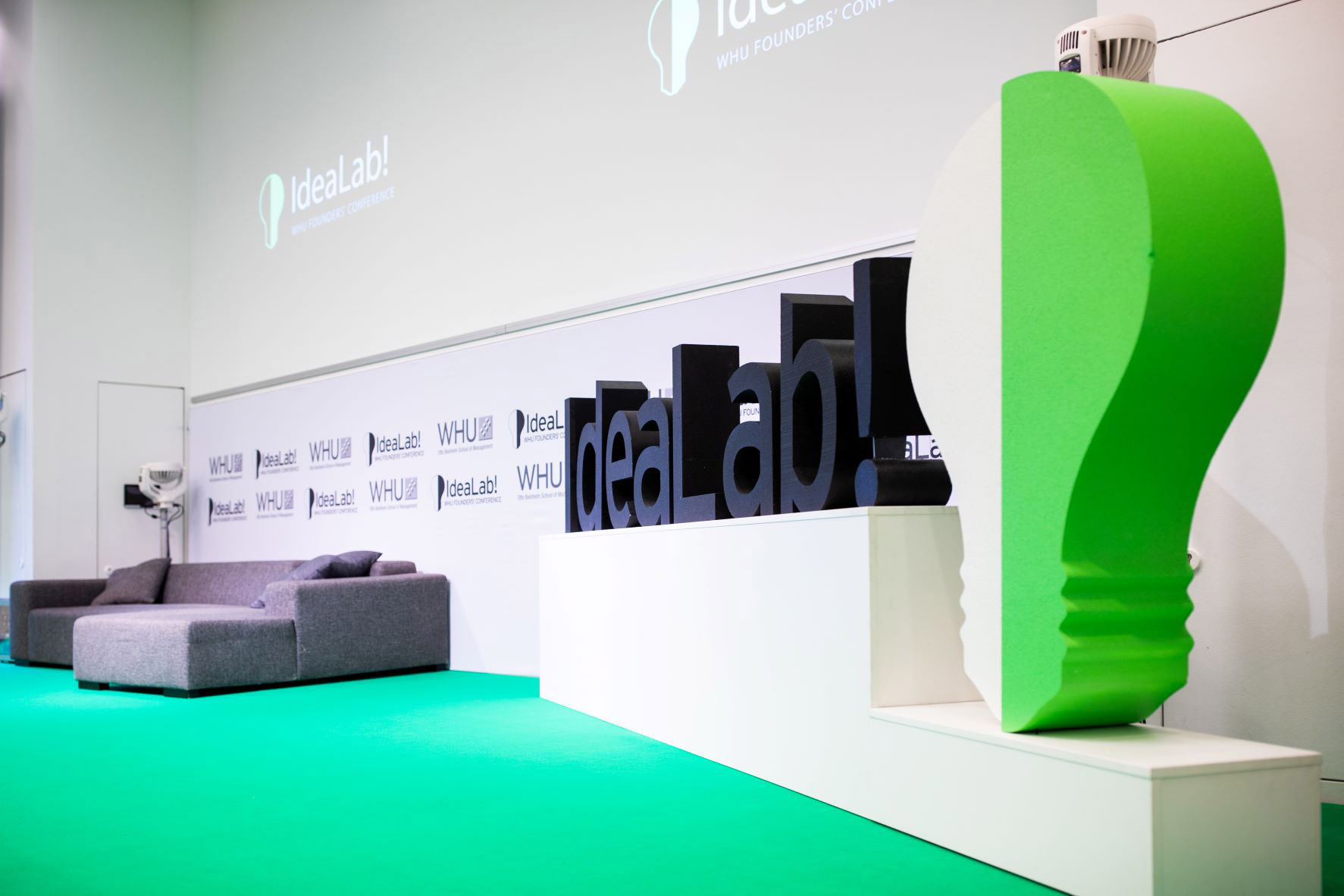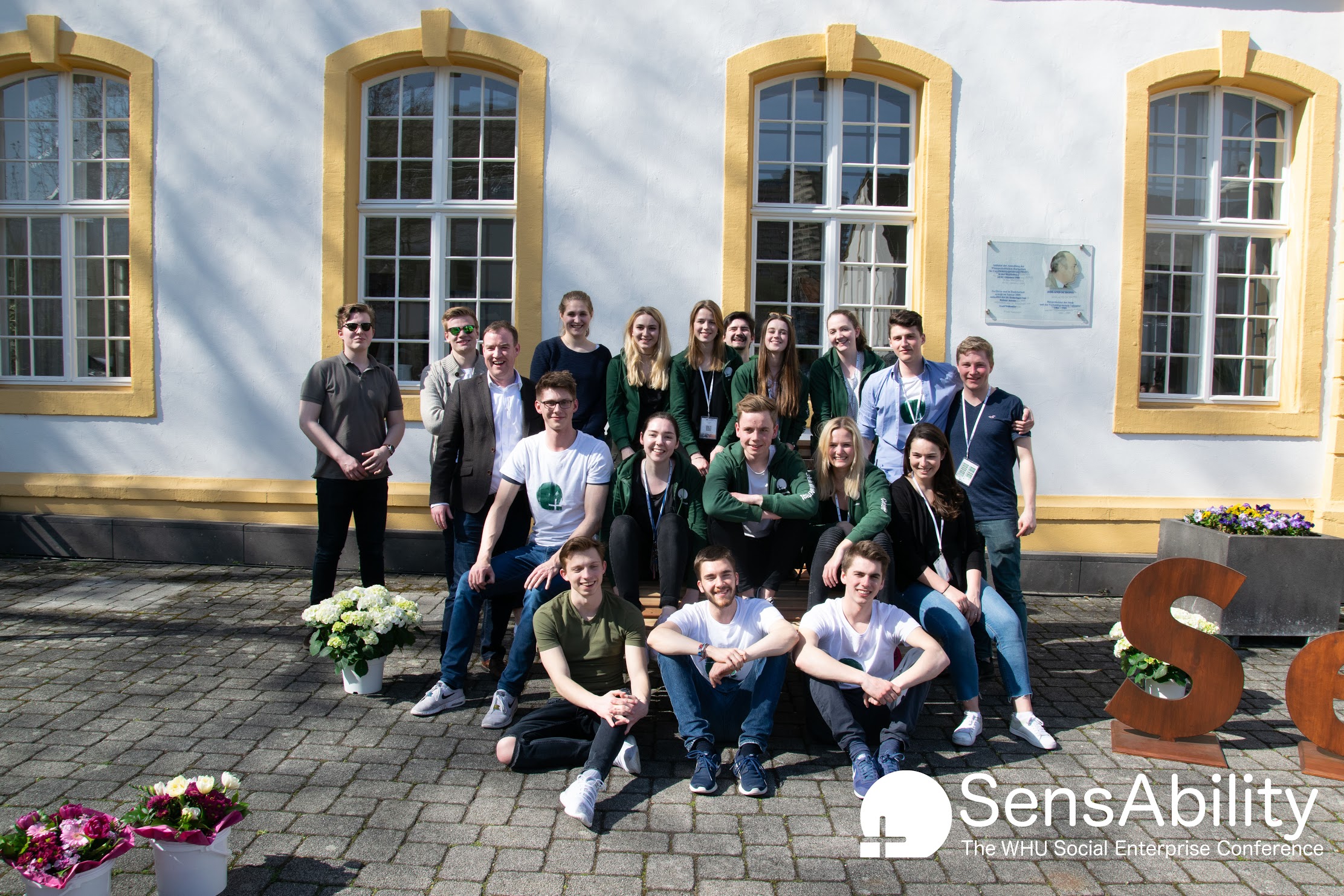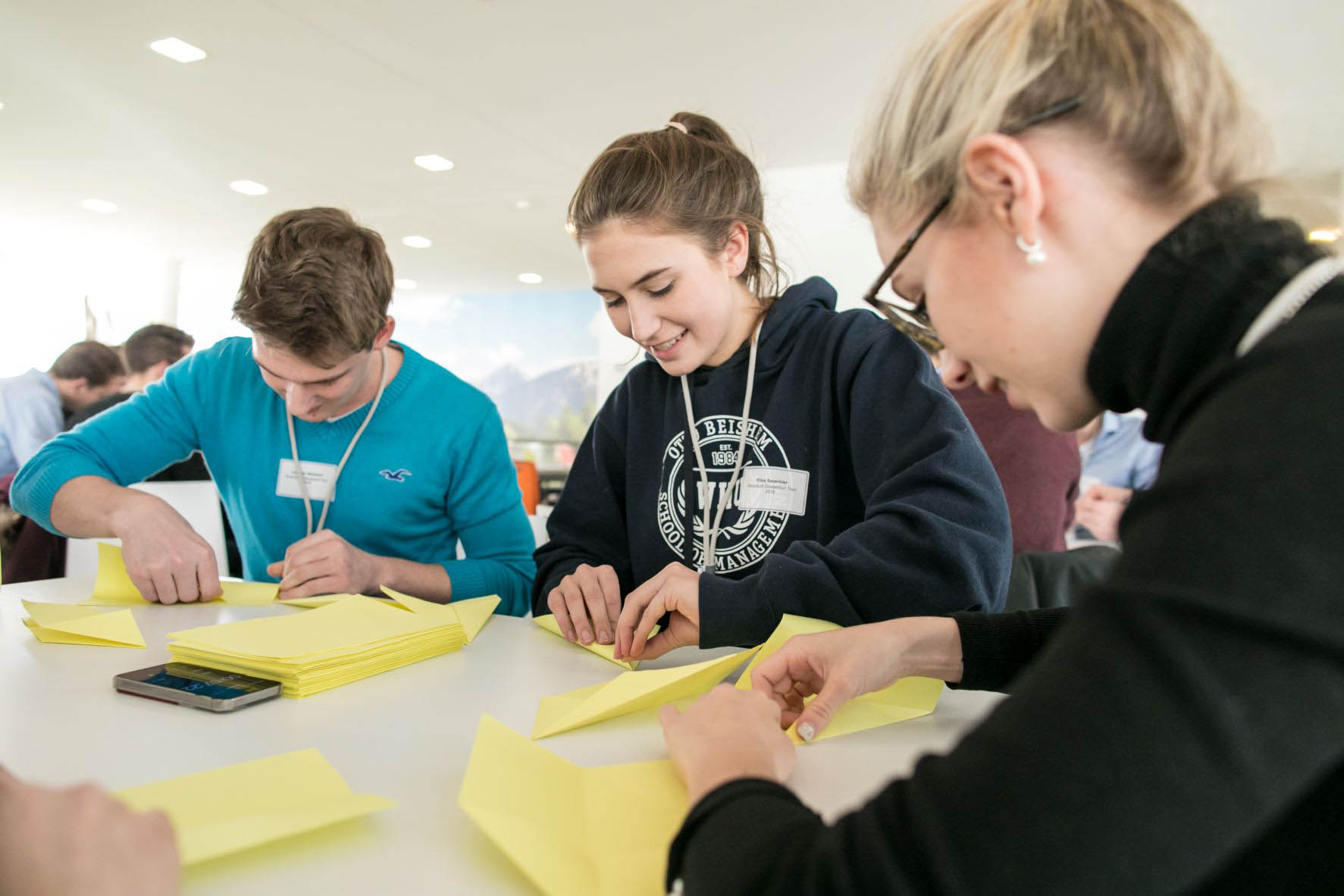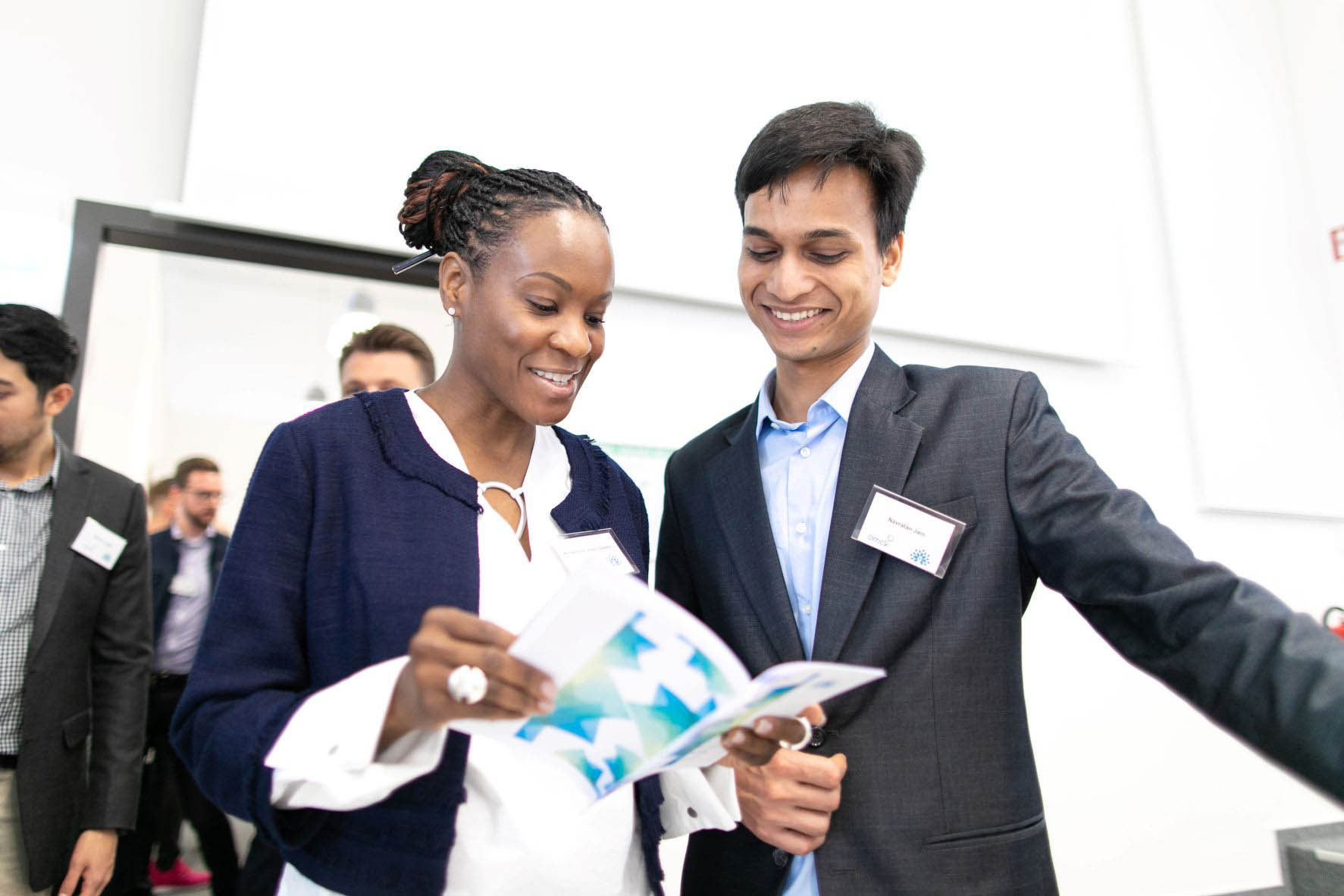 WHU Entrepreneurship Center –
Our key activities.
The field of entrepreneurship is characterized by a very dynamic development of participating actors, organizations and available tools and methods. Within the framework of a research-based business school the WHU Entrepreneurship Center contributes to the diffusion of top tier research and practically oriented case studies: It connects the entrepreneurship related chairs and research activities to WHU's stakeholders and business partners. We perform research that is based on current phenomena and real needs of businesses and help to solve some of the challenges that individual or corporate entrepreneurs face.
Read more
Within the ecosystem of startups, various types of investors, corporate firms, and future entrepreneurs need to know how to develop, accelerate and scale business ideas. Corporate managers need to know how to identify, deal and successfully cooperate with startups. Financial investors need to know when to invest in startups and how to control their progress. Future entrepreneurs need to know when to close a deal with an investor or corporate, when to pivot their venture or expand internationally. Thus, every actor involved in this steadily evolving entrepreneurial ecosystem heavily depends on the available knowledge and information.
Entrepreneurship is a highly fragmented field of research. A common perspective in entrepreneurship that has emerged over the last couple of years is dynamic and process oriented. It focuses on two main aspects along the development of new ventures: the presence of entrepreneurial opportunities and of entrepreneurial individuals. Another important and recent trend in entrepreneurship research is dealing with entrepreneurial business models and business ecosystems. While we are interested and engaged in various aspects of entrepreneurship, we specifically focus on these topics:
Open Innovation and Business Ecosystems
Corporate Entrepreneurship and Transformation
Sustainable Entrepreneurship
Female Entrepreneurship
Our partners can participate in and shape such knowledge creation by facilitating Bachelor, Master and MBA thesis topics or supporting PhD level research. In that respect, the role of the Entrepreneurship Center is to generate, and diffuse research and information about latest tools and methods to identify promising business ideas and various approaches of cooperation between investors, incumbent firms and startups. For our corporate partners and regional organizations, the Entrepreneurship Center offers facilitation of roundtable discussion as well as specific workshops and executive education training.
Read less

WHU has always strived to build a creative and innovative environment, which inspires others to develop an entrepreneurial mindset. For future entrepreneurs and startups, the Entrepreneurship Center can provide valuable information about firm internal entrepreneurial topics and search processes, selection criteria, financing opportunities and cooperation frameworks. For Center members and strategic partners on the corporate side, the Center can contribute to identifying promising ideas and individuals and thereby fuelling the deal flow processes.
Read more
We advise corporate startups and innovation managers looking for latest tools and insights to test and develop their novel business ideas. We support our partners in fostering internal entrepreneurship culture and creativity or in sourcing for innovative solution via external Open Innovation projects with students and startups.
For early-stage WHU student and alumni startups, WHU Entrepreneurship Center offers individual coaching and support in the prototyping and idea-testing phase. Later-stage startups can benefit from numerous offerings such as co-founder search opportunities, access to regional and global WHU network and specific information. Together with the WHU Incubator, the WHU Entrepreneurship Center organizes startup roadshows and facilitates individual matching on demand.
Read less
WHU has had a large share in making Berlin one of the most prominent startup hubs worldwide. We are well connected to entrepreneurs, investors, incubators, accelerators and individuals who are part of the exceptional entrepreneurial network of WHU. The Entrepreneurship Center further aims at building future startup, corporate and university connections and thereby developing a vital entrepreneurial ecosystem around WHU and its locations in Vallendar, Düsseldorf and Berlin.
Read more
We are especially interested in building interdisciplinary startup teams and matching business students to students from technical and natural science research institutions by establishing and developing contacts to other universities such as RWTH Aachen and Heinrich-Heine University Düsseldorf. In the form of lectures, conferences and specific events at WHU, the Entrepreneurship Center provides opportunities for all actors of the ecosystem to meet, engage and collaborate, thereby jointly shaping the future development of the startup scene in Germany and beyond.
Read less
So-called "deep-tech" start-ups that rely on profound technological understanding are at the core of the next wave of European innovation. However, many scientists decide against building ventures based on their intellectual property because of them having little experience with developing business models, raising venture funding, and building and running a business.
This is where the WHU Entrepreneurship Center steps in: We collaborate with technical universities to help match highly qualified scientists with WHU business talent to create the next generation of deep-tech start-ups.
The WHU Startup School is a series of workshops designed to provide students and alumni with specific entrepreneurship knowledge about topics that are not covered in-depth in the classroom. These evening events bring experts to WHU to share their experiences, resources, tools and tips for building sustainable ventures in the 21st century.
It is not a secret that the entrepreneurship scene in general and in Germany, more particularly, lacks female founders. Promoting and supporting Female Entrepreneurship is thus a key goal of the WHU Entrepreneurship Center. Within this objective, the Center has called to life three Female Founders Scholarships at WHU Master in Entrepreneurship program.
The scholarship covers 25% of the tuition fees at WHU. With these scholarships, we not only want to encourage women to use their entrepreneurial potential, but also to equip them with the necessary know-how and useful networks and support to succeed after graduation.
WHU – Otto Beisheim School of Management
WHU Entrepreneurship Center
Burgplatz 2
56179 Vallendar
Germany