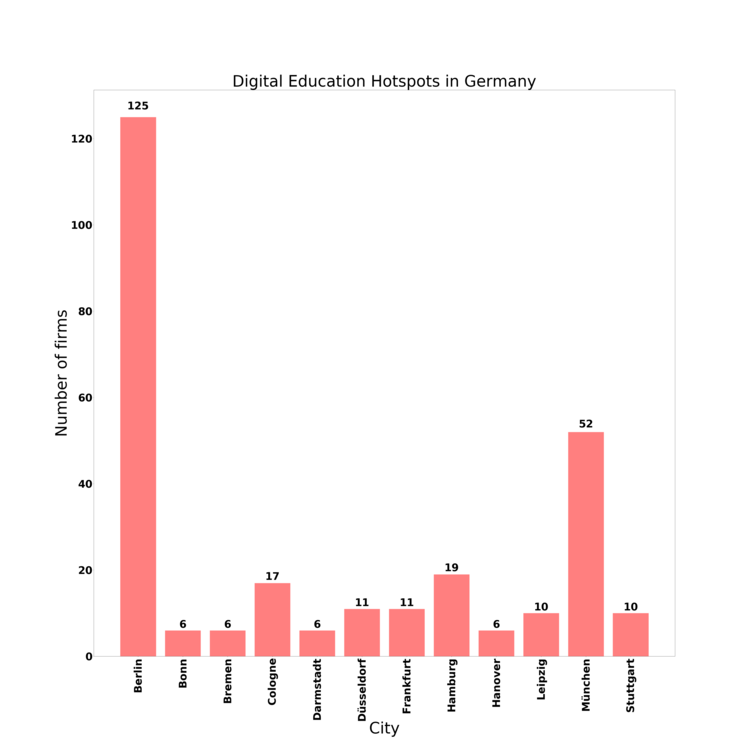 Hotspots for Digital Education in Germany
Applying textual machine learning on 6807 German companies, we analyzed which German cities have most companies working on digital solutions for education. Berlin clearly represents the most important hotspots, whereas Munich represents the second digital education hotspot in Germany.
Entrepreneurial Discovery of Machine Learning Hotspots for Logistics in Germany
Using topic modeling we identified logistics as an important application domain for machine learning. Our analyses clearly point to Berlin and Bavaria as the two regions with most entrepreneurial acitivity for machine learning in the logistical application domain.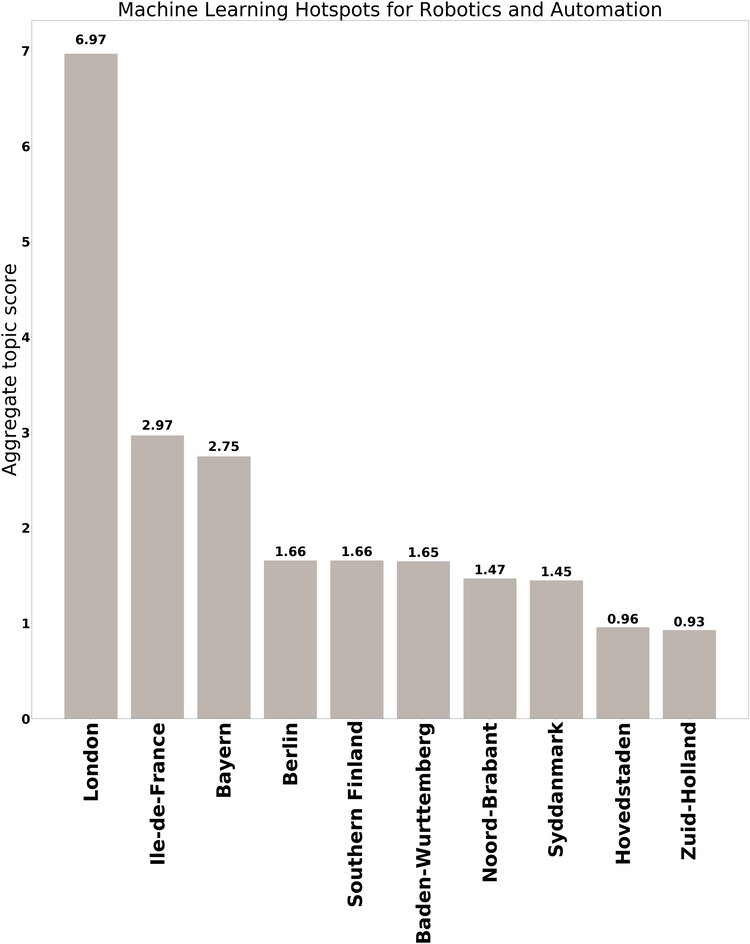 Entrepreneurial Discovery of European Machine Learning Hotspots: Robotics and Automation
Analyzing company descriptions of 2990 entrepreneurial firms, we see that Berlin, Baden-Wurttemberg and Bayern belong to the entrepreneurial European hotspots for machine learning in the area of robotics and automation.