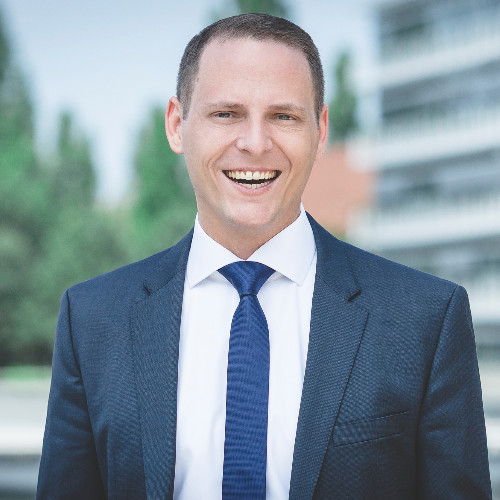 External Doctoral student
Seit Januar 2019 ist Daniel Theobald externer Doktorand am Institut für Familienunternehmen an der WHU.
Seine Forschungs- und Arbeitsschwerpunkte im Bereich Familienunternehmen sind:
Die Theorie und die empirische Analyse von Strategien zur nachhaltigen Entwicklung von Unternehmungen
Entwicklungstheorien und Prozesse zur Identifizierung und Umsetzung neuer Geschäftsmodelle
Akquisition von Innovationsvorsprüngen durch M&A
Daniel hält sowohl einen Bachelor of Science in Management and Financial Markets als auch einen Master of Laws in Mergers & Acquisitions der Frankfurt School of Finance & Management. Seine akademische Ausbildung wird durch einen diplomierten Bankbetriebswirt (Frankfurt School) ergänzt. Diese umfasst ebenfalls die fachliche Eignung im Sinne des § 25c Abs. 1 KWG (Führung einer Bank). Des Weiteren unterrichtet er an der zuvor genannten Einrichtung das Fach Betriebswirtschaftslehre und begleitet regelmäßig Thesen als Zweitgutachter.
Neben seiner akademischen Ausbildung verfügt Daniel über mehr als 18 Jahre Praxiserfahrung. Zunächst begann er eine Ausbildung zum Bankkaufmann bei einer Sparkasse. Die als Bankkaufmann gesammelte Berufserfahrung im standardisierten Privatkundengeschäft der Sparkasse konnte er anschließend um internationale Erfahrung im australischen Finanzsektor erweitern. Mit zusätzlicher Expertise im Kreditgeschäft war er im Anschluss für einen US-amerikanischen Finanzinvestor tätig. Bevor er seine aktuelle Tätigkeit als Unternehmensberater in Luxembourg aufgenommen hat, war er sowohl marktfolge- als auch marktseitig in mehreren Positionen zweier Banken innerhalb des Volks- und Raiffeisenbanken-Verbundes beschäftigt. Zuletzt war er als Marktbereichsleiter unter anderem für die Betreuung von Familienunternehmen verantwortlich.
Thesis:
Betreuer: Prof. Dr. Nadine Kammerlander
Nachhaltigkeit in Familienunternehmen