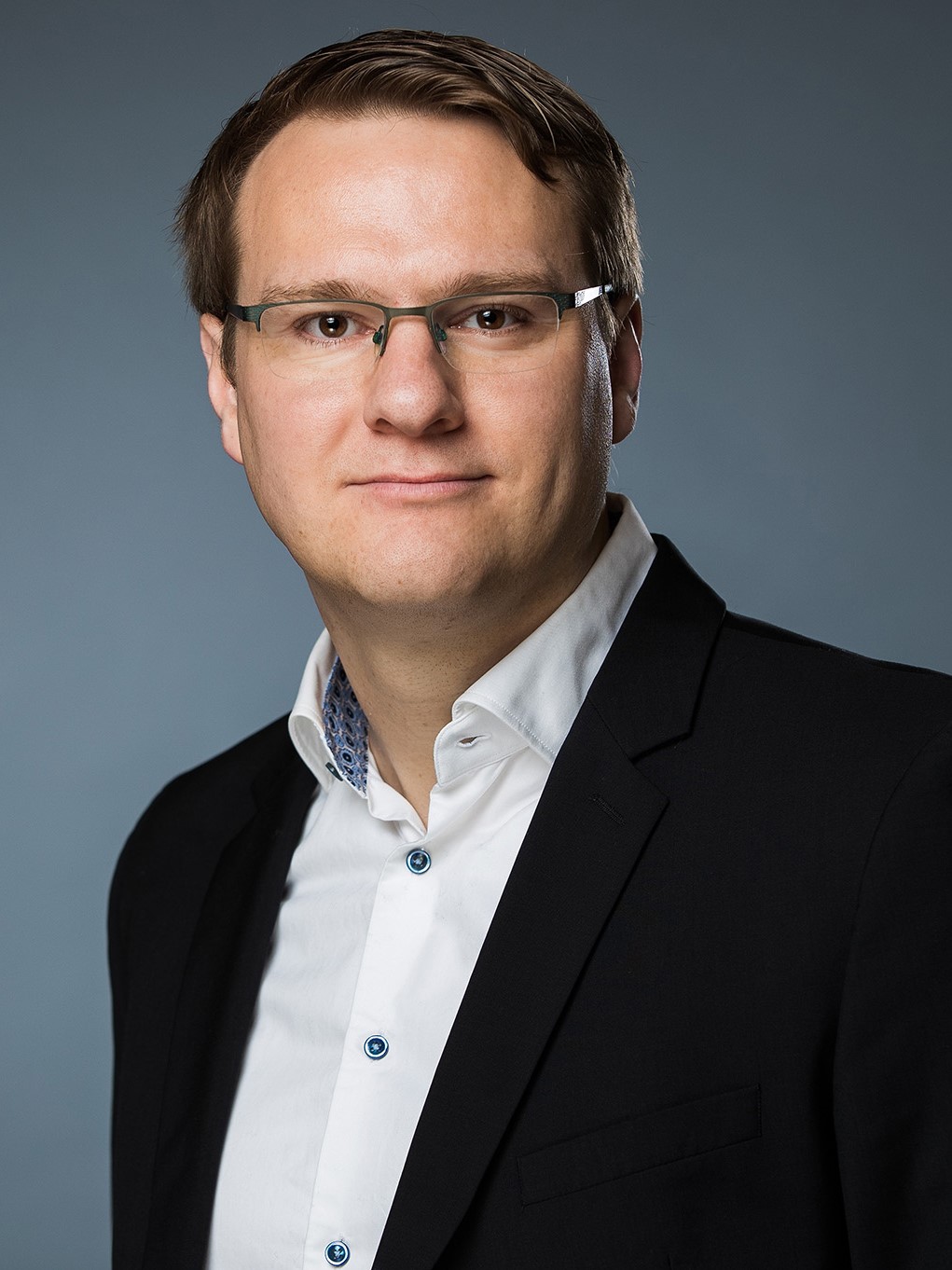 Upcoming and previous research seminars –
In Accounting, Tax and Finance.
Next WHU Research Seminars in Finance:
September 7, 2023: Kasper Meisner Nielsen, Copenhagen Business School
September 14, 2023: Laurent Weill, University of Strasbourg
September 21, 2023: Christoph Merkle, Aarhus University
September 28, 2023: Florian Weigert, University of Neuchatel
October 12, 2023: Alessandro Previtero, Indiana University
October 26, 2023: Yigitcan Karabulut, Frankfurt School of Finance & Management
Next WHU Research Seminars in Financial Accounting and Tax:
14. April 2023: Nathan Goldman, NC State University
7. Juni 2023: Paul Demere, University of Georgia
23. Juni 2023: Jeremy Bentley, UMass
21. Juli 2023: Antonio Marra, Bocconi University
| | | |
| --- | --- | --- |
| March 21,2022 | Associate Professor Rebecca Lester | Stanford Graduate School of Business |
| April 4,2022 | Assistant Professor Stephen Glaeser | UNC Kenan Flagler Business School |
| April 13, 2022 | Assistant Professor Benjamin Yost | Boston College, Caroll School of Management |
| | | |
| | | |
Spring 2020
March 6, 2020: Jaron Wilde (University of Iowa)- "Beyond Borders: Supergovernment Monitoring and Tax Enforcement"

January 10, 2020: Maria Loumioti (Naveen Jindal School of Management - University of Texas at Dallas)- "Direct Lending: The Determinants, Characteristics and Performance of Direct Loans"
Fall 2019
December 6, 2019: Doris Merkl-Davies (Bangor Business School)- "Does voluntary tax reporting result in increased tax transparency? The case of Vodafone"

November 29, 2019: Dominika Langenmayr (KU Eichstätt-Ingolstadt)- "Trading Offshore: Evidence on Banks' Tax Avoidance"

November 8, 2019: Jacco Wielhouwer (VU Amsterdam)- "The effect of tax rates and tariffs on transfer pricing components"

October 25, 2019: Dirk Schindler (Erasmus University Rotterdam)- "Income Shifting and Management Incentives"

October 18, 2019: Annelies Renders (Maastricht University)- "Do Changes in Financial Reporting Standards Improve Capital Allocational Efficiency? An Industry-Focused Analysis"

September 27, 2019: Miguel Duro (IESE Business School University of Navarra)- "Debiasing the Measurement of Conditional Conservatism"
Read more
Spring 2023
25. January, 2023: Michael Halliasson, Goethe University
"Wealth Inequality: Opportunity or Unfairness"
23. February 2023: Guosong Xu, Rotterdam School of Management
"Involuntarily green? Corporate donations to politicians and their votes on environmental legislation"
09. March 2023: Martin Brown, Study Center Gerzensee/University St. Gallen
"Consumer Adoption of Financial Technology: Contactless Card Payments during the COVID-19 Pandemic"
16. March 2023: Falko Fecht, Deutsche Bundesbank
"Financial fragility in open-ended mutual funds: the role of liquidity management tools"
30. March 2023: Felix Fattinger, Vienna University
"Trading Complex Risks"
Fall 2022
06. September 2022: Zoran Filipovic, Paris Dauphine Universität
"The Intangibles Song in Takeover Announcements: Good Tempo, Hollow Tune"
20. September 2022: Rik Frehen, Universität Tilburg
"How harmful is insider trading for outsiders? Evidence from the eighteenth century"
27. September 2022: Christoph Herpfer, Emory Universität
"The Hidden Costs of Government Shutdowns"
04. October 2022: Yannis Tsalavoutas, Universität Glasgow
"R&D tax incentives and R&D investment efficiency: International Evidence"
Spring 2022
12. April 2022, Wolfgang Drobetz, Hamburg University
"Foreign Bias in Institutional Portfolio Allocation: The Role of Social Trust"
05. April 2022, Vesa Pursiainen, University of St. Gallen
"Reputational Costs of Litigation"
Fall 2021
05. October 2021, Linus Siming, Free University of Bozen-Bolzano
"Bank Green Bonds"
28. September 2021, Paul Momtaz, Goethe University
"Revisiting the Private Equity Discount: Evidence from SEC's shortening of the mandatory holding period of restricted PIPE securities"
21. September 2021, Fabio Braggion, Tilburg University
"Credit Provision and Stock Trading: Evidence from the South Sea Bubble"
Spring 2021
16. March 2021, Joey Engelberg, UC San Diego
"Echo Chambers"
09. February 2021 Elisabeth Kempf, University of Chicago
"Fifty Shades of QE: Conflicts of Interest in Economic Research"
Fall 2020
15. September 2020 Matthias Muck, University of Bamberg
"Smile Construction on FX Option Markets Using Garman-Kohlhagen Deltas and Implied Volatilities"
29. September 2020 Alberto Manconi, Bocconi University
"Are Star Firms Also Better Law Firms?"
Spring 2020
04. February 2020 Stefan Ruenzi, University of Mannheim
"The Impact of Role Models on Women's Self-selection in Competitive Environments"
11. February 2020 Oliver Spalt, University of Mannheim
"Litigating Innovation: Evidence from Securities Class Action Lawsuits"
03. March 2020 Christine Laudenbach, Goethe University Frankfurt
"Do Women Get Worse Financial Advice?"
14. April 2020 Steffen Meyer, University of Southern Denmark
Fall 2019
22. August 2019 Yakov Amihud, NY Stern University
"Liquidity and asset pricing II"

10. September 2019 Markus Schmid, University St. Gallen
"As California goes, so goes the nation? Gender quotas and the legislation of non-economic values"

17. September 2019 Thomas Lambert, Rotterdam School of Management
"Crowdfunding Dynamics"

September 24, 2019 Eli Fich, LeBow College of Business, Drexel University
"Class Action Spillover Effects on Joint Venture Partners"

October 22, 2019 Yinggang Zhou, Xiamen University
"Return and volatility transmission between the Chinese and international oil futures markets"

November 19, 2019 Shantanu Banerjee, Lancester University
"Predatory Advertising, Financial Fraud, and Leverage"

November 26, 2019 Christoph Schneider Tilburg University
"Mergers and Acquisitions and the reallocation of labour"

December 03, 2019 Tereza Tykvová, University of Hohenheim
"Are Private Equity Investments Bad News for Peers?"
Spring 2019
19. Feb. 2019 Jasmin Gider, Tilburg University, NL
"The Dollar Profits to Insider Trading"

12. Mar. 2019 Alessia de Stefani, Danmarks National Bank
"Real Effects on Relaxing Financial Constraints for Homeowners: Evidence from Danish Firms"

9. April 2019 Gonul Colak, Hanken School of Economics
"Commitment or constraint? The effect of loan covenants on M&A activity"
Read more
Fall 2018
18. Aug 2018 Yakov Amihud, NY Stern University
Liquidity spillovers

11. Sept. 2018 Dimitris Andriosopoulos of Strathclyde University, Glasgow
Overpayment, Financial Distress and Investor Horizons

18. Sept. 2018 Jean-Gabriel Cousin, University of Lille
Stock market driven acquisitions? Is there really an association between acquirer equity overvaluation and full stock-swaps in M&A transactions?

25. Sept. 2018 Diane Pierret, HEC University of Lausanne
Stressed Banks

23. Oct. 2018 Eliezer Fich, Drexel University
Shareholder Litigation and the Information Environment

29. Oct. 2018 Michael Weber, Chicago Booth
Human Frictions in the Transmission of Economic Policy

06. Nov. 2018 Andrey Golubov, Rotman School of Management
The run-up in acquirer returns

13. Nov. 2018 Eric de Bodt, University of Lille
Coporate Rivalry and Return Comovement
Spring 2018
23. Jan 2018 Paul Smeets, Maastricht University
Let's Invite the Women
Women Reduce Overconfidence in Groups

06. Feb 2018 Amedeo De Cesari, University of Manchester
Employment Protection and Share Repurchases: Evidence from Wrongful Discharge Laws

13. March 2018 David Florysiak, University of Southern Denmark
An Autopsy of a Total Stock Market Failure

20. March 2018 Markku Kaustia, Aalto University School of Business
Hidden Investment Beliefs

10. April 2018 Bernard Black, Kellogg School of Management, Northwestern University
The Trouble with Instruments: Re-examining Shock-IV Designs

17. April 2018 Aksel Mjøs, Norwegian School of Economics (NHH)
Credit supply shocks, financial constraints and investments for small and medium-sized firms

24. April 2018 Daniel Ferreira, London School of Economics (LSE)
Board Quotas and Director-Firm Matching
Fall 2017
28. Aug. 2017 Ralf Elsas, LMU Munich
The Dark Side of Short Selling

29. Aug 2017 Yakov Amihud, Stern NY
Liquidity, Investment & Production

05. Sept 2017 Audra Boone, Neeley School of Business
Political Uncertainty and Firm Disclosure

28. Nov 2017 Marius A. Zoican, University Paris Dauphine
Smart Settlement

05. Dec. 2017 Farzad Saidi, Stockholm School of Economics
Life Below Zero: Bank Lending Under Negative Policy Rates

10. Dec. 2017 Ulf von Lilienfeld-Toal, University of Luxembourg
Identifying the Benefits from Home Ownership: A Swedish Experiment
Spring 2017
21. Feb 2017 Igor Goncharov, Lancaster University, UK
Do central banks try to avoid losses? Why? And does it matter for policy?

07. March 2017 Christodoulos Louca, Cyprus University of Technology
IPO Allocations and New Mutual Funds

14. March 2017 Philipp Schuster, Karlsruhe Institute of Technology (KIT), Institute of Finance, Banking and Insurance
Volume Dependent Bond Liquidity Measures and Their Asset Pricing Implications

21. March 2017 Paul Guest, Surrey Business School, UK
Board Ethnic Diversity and Monitoring

28. March 2017 Cláudia Custódio, Imperial College Business School, UK
Compensation and Real Estate Prices

25. April 2017 Denis Gromb, HEC Paris
The Paradox of Pledgeability
Fall 2016
30. Aug 2016 Yakov Amihud, NY Stern University
Governance and Company Value

06. Sep 2016 Raghavendra Rau, University of Cambridge
Can Serial Acquirers be profiled?
Evangelical Investors and the Evolution of Local Bias

13. Sep 2016 Eliezer Fich, LeBow Drexel University
Advertising, Attention, and Acquisition Returns

27. Spet 2016 Aurore Burietz, IESEG School of Management
Europe versus the U.S.: A New Look at the Syndicated Loan Pricing Puzzle

25. Oct 2016 Martin Schmalz, University of Michigan
Common Ownership, Competition, and Top Management Incentives

08. Nov 2016 Antonio Gledson de Carvalho, FGV, Brazil
Dotcom Bubble and Underpricing: Conjecture and Evidence

22. Nov 2016 Astrid Schornick, INSEAD
Household Investments, limited Participation and Equity Premia when Wealth matters

29. Nov 2016 Alexander Hillert, Research Center SAFE & Goethe University Frankfurt
Mutual Fund Shareholder Letters: Flows, Performance, and Managerial Behavior
Spring 2016
31. May 2016 Yupana Wiwattanakantang, National University of Singapore
Exit in Family Firms

15. March 2016 Georges Hübner, University of Liège and Maastricht University
Size and value matter, but not the way you thought

08. March 2016 Evren Ors, HEC Paris
Risk-Based Capital Requirements for Banks and International Trade

23. Feb. 2016 Kevin Aretz, Manchester Business School
Conflicting Security Laws and The Democratization of Credit: France's Reform of the Napoleonic Code

16. Feb. 2016 Christian Schlag, House of Finance, Goethe-University Frankfurt
Does Ambiguity about Volatility Matter Empirically

02. Feb. 2016 Eva Schliephake, Rheinische Friedrich-Wilhelms-University of Bonn
Unique Equilibrium in a Model of Contingent Capital

26. Jan. 2016 Tibor Neugebauer, University of Luxembourg
Underpricing of Initial Public Offerings in Experimental Asset Markets
Fall 2015
30. July 2015 Yakov Amihud, New York University, Leonard N. Stern School of Business
The information content of dividend increase announcements:
Signaling and agency costs

15. Sept. 2015 Peter Limbach, Karlsruhe Institute of Technology
Financial Advisors and M&A Leakage

22. Sept. 2015 Jarrad Harford, University of Washington
Do Long-Term Investors Improve Corporate Decision Making?

29. Sept. 2015 Dimitris Petmezas, University of Surre
The Role of Corporate Political Strategies in M&As

03. Nov. 2015 Tobias Berg, Rheinische Friedrich-Wilhelms-Universität Bonn
Got rejected? Real effects of not getting a loan

17. Nov. 2015 Ruediger Fahlenbrach, Swiss Finance Institute, Ecole Polytechnique Fédérale de Lausanne
How Do Investors and Firms React to an unexpected Currency Appreciation Shock?

01. Dec. 2015 Zacharias Sautner, Frankfurt School of Finance
The Retention Effects of Unvested Equity: Evidence from Accelerated Option Vesting
Spring 2015
03. March 2015 Bo Becker, Stockholm School of Economics
Bad times, Good credit

10. March 2015 Sascha Steffen, European School of Management and Technology
Zero Risk Contagion - Banks' Sovereign Exposure and Sovereign Risk Spillovers

24. March 2015 Tereza Tykvová, Universität Hohenheim
Special Purpose Acquisition Companies - Are They an Alternative to IPOs?

28. April 2015 Andreas Kaeck, University of Sussex
Variance-of-Variance Risk Premium
Fall 2014
18. August 2014 Yakov Amihud, New York University, Leonard N. Stern School of Business
The Pricing of Corporate Foreign Trade Risk

16. September 2014 Ettore Crocia, Università Cattolica del Sacro Cuore, Italy
Decision‐Making during the Credit Crisis: Why did the Treasury let Commercial Banks fail?

28. October 2014 Daniel Metzger, Stockholm School of Economics
Why Do Shareholder Votes Matter?

04. November 2014 Karin Thorburn, NHH Norwegian School of Economics
Are stock-financed takeovers opportunistic?

11. November 2014 Nikolaos Karampatsas, Surrey University
Do Rating Agencies affect Acquisition Decisions?

18. November 2014 Markus Glaser, Ludwig-Maximilians-Universität München
Managerial Voting Power and Firm Value

02. December 2014 Oguzhan Ozbas, USC - Koc University
Managerial Accommodation, Proxy Access, and the Cost of Shareholder Empowerment
Spring 2014
28. January 2014 Alexander Kempf, University of Cologne
Are Financial Advisors Useful? Evidence from Tax-Motivated Mutual Fund Flows

05. March 2014 Francois Derrien, HEC Paris
The effects of investment bank rankings: evidence from M&A league tables

11. March 2014 Mark Wahrenburg, Goethe University
Information Asymmetry around Operational Risk Announcements

18.March 2014 Christine Zulehner Goethe Universität Frankfurt, SAFE
Competition in Austrian Treasury Auctions

25. March 2014 Prof. Dr. Roland Füss, Swiss Institute of Banking and Finance s/bf – HSG, University of St. Gallen
Why Do Local House Prices React so Differently to a Monetary Stimulus?

01. April 2014 Prof. Dr. Marco Becht, University libre de Bruxelles
Does Mandatory Shareholder Voting Prevent Bad Acquisitions?

08. April 2014 Ernst Maug, University of Mannheim
Labor Representation in Governance as an Insurance Mechanism

15. April 2014 Alexander Groh, EMLYON
Same Rules, Different Enforcement: Market Abuse in Europe

29. April 2014 Serif Aziz Simsir, Sabanci University
Deal Initiation in Mergers and Acquisitions

06. May 2014 Henry Servaes, London Business School
Distressed Acquisitions
Fall 2013
26. Sept. 2013 Ulrike Malmendier, UC Berkeley
Learning from Inflation Experiences

08. Oct. 2013 Dan Li, The University of Hong Kong
Correlated HFT Strategy

15. Oct. 2013 Marion Declerck, University of Lille
Product Market Competition and Merger Activity

29. Oct. 2013 Wenxuan Hou, Edinburgh University
The role of dissenters in boards: Evidence from outside director activism

05. Nov. 2013 Christian Koziol, Universität Tübingen
The Risk of Low Volatility Stocks: A Theoretical Explanation for an Empirical Puzzle

12. Nov. 2013 Philipp Geiler, EMLYON
Are Female Top Managers Really Paid Less?

19. Nov. 2013 Hendrik Hakenes, University of Bonn
Regulatory Capture by Sophistication

26. Nov.2013 Bernd Rudolph, LMU München
Mindesteigenkapitalvorschriften für Banken im Lichte des Kapitalkostenkonzepts

03. Dec. 2013 Yishay Yafeh, Hebrew University
Business Groups in the United States: A Revised History of Corporate
Ownership, Pyramids and Regulation, 1930-1950
Spring 2013
05. March 2013 Thomas Stoeckl, Innsbruck University, School of Management
Price efficiency and trading behavior in limit order markets with competing insiders

12. March 2013 Peter Limbach, Karlsruhe Institute of Technology KIT
Mind the Gap! The Age Difference Between the CEO and Chair

19. March 2013 Dion Bongaerts, Rotterdam School of Management - ERIM
Can alternative business models discipline credit rating agencies?

16. April 2013 Hannes Wagner, Università Bocconi
Wrath of the Titans - CEO disciplining the World's largest Firms

23. April 2013 Günter Franke, Universität Konstanz
Pre Crisis-Tranching and Pricing in CDO-Transactions

30. April 2013 Hans Degryse, KU Leuven & Tillburg University
Suffrage Institutions and Financial Development: Does the Middle Class Have a Say?

07. May 2013 Dennis Dlugosch, WHU – Otto Beisheim School of Management
Relation between Equity Home Bias and Ambiguity Aversion: An International Study
Fall 2012
18. Sept. 2012 Erik Theissen, University of Mannheim
The Market Reaction to Corporate Disclosure

02. Oct. 2012 Ulrich Hofbaur, WHU – Otto Beisheim School of Management
Sequential Patterns in Quarterly Dividend Changes and the Corresponding Stock Markets Reactions

09. Oct. 2012 Jos van Bommel, University of Luxembourg
Monte Carlo Valuation of Derivatives

23. Oct. 2012 Burcin Yurtoglu, WHU – Otto Beisheim School of Management
Firm-Level Corporate Governance and Market Value: Evidence from Turkey

30. Oct. 2012 Josef Zechner, WU Wien
Granularity of Corporate Dept: Theory and Tests

06. Nov. 2012 Heiko Jacobs, University of Mannheim
Losing Sight of the Trees for the Forest? Attention Shifts and Pairs Trading

13. Nov. 2012 Andreas Hackethal / Steffen Mayer, Goethe Universität
Passive Aggressive: Index-Linked Securities and Individual Investors

20. Nov. 2012 Joerg Rocholl, ESMT Berlin
Flight to Where? Evidence from Bank investments During the Financial Crisis

27. Nov. 2012 Denis Schweizer, WHU – Otto Beisheim School of Management
Executive Compensation and informed Trading in Acquiring Firms around Merger Announcements

04. Dec. 2012 Morten Bennedsen, INSEAD
Estimating the Value of the Boss: Evidence from CEO Hospitalization Events
Read less
For finance research seminars:
For accounting research seminars:
WHU Finance Lab
Visit our new WHU Finance Lab
Since the beginning of 2019, the WHU Finance Lab has opened its doors to students and visitors. It offers ideal conditions and facilities for financial education and a link between theory and practice.
LEARN MORE
WHU Finance Lab
Visit our new WHU Finance Lab
Since the beginning of 2019, the WHU Finance Lab has opened its doors to students and visitors. It offers ideal conditions and facilities for financial education and a link between theory and practice.
LEARN MORE