Collaborating with large German companies around the latest trends in controlling.
Established in 2000, the Center for Controlling and Management (CCM) at the Institute of Management Accounting and Control (IMC) is a leading think tank on controlling and strategy execution. It brings together the heads of group controlling and subject matter experts at large German companies to discuss current topics and challenges in controlling. The CCM's goal is to provide the professional controlling community with findings and recommendations that can be applied in their everyday work and beyond. To this end, it regularly publishes novel findings stemming from research. The CCM is jointly led by Professor Marko Reimer and Professor Utz Schäffer.
User login
Enter your username and password here in order to log in on the website
Our events and activities –
Facilitating exchange between science and business.
The CCM currently maintains close, long-term partnerships with 14 companies, which benefit from the cooperation in the following four areas: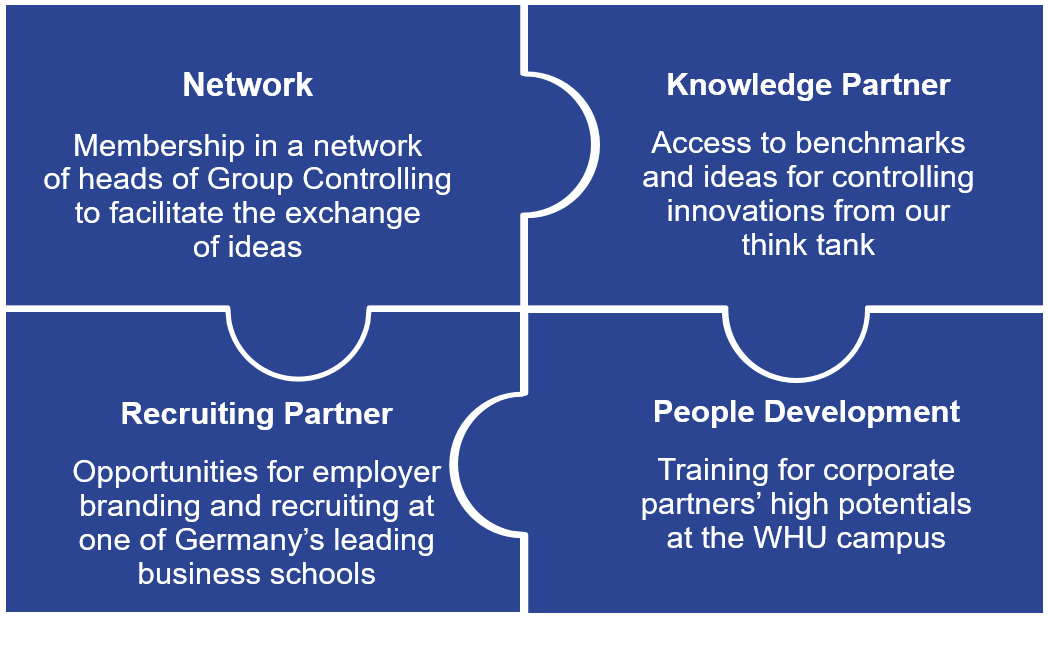 From digitalization to redesigning the planning process –
Our research projects are shaping the future of controlling.
The CCM works closely with the professional controlling community to identify areas of research with a high level of practical importance. Our research is based on a combination of qualitative and quantitative methods, including face-to-face interviews and online surveys. We pride ourselves on upholding the highest academic standards while also ensuring the practical relevance of our findings.
The CCM's research focuses on digitalization, resilience, risk management, sustainability as well as the role of controllers.
Need more information? –
We look forward to hearing from you.