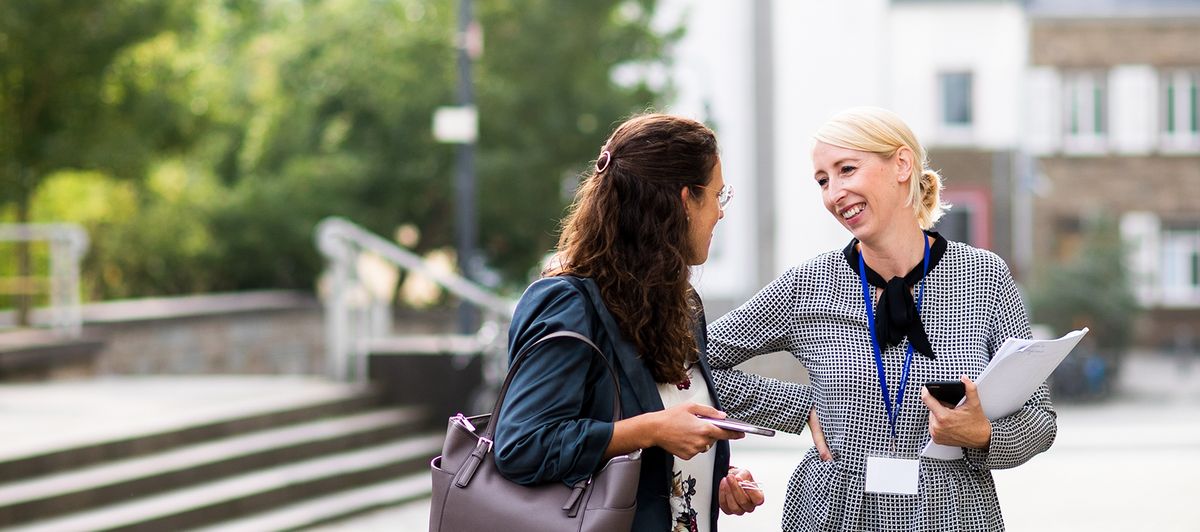 The Institute of Management Accounting and Control (IMC) of WHU is a leading think tank in the area of management accounting and control. Under the joint directorship of Professor Marko Reimer and Professor Utz Schäffer, the institute bundles the numerous teaching and research activities of the associated professors and doctoral students.
Do you want to be a part of a dynamic and motivated team within an inspiring WHU community, and enjoy several job benefits such as
flexible working time models and home office
attractive skill development and training options
exclusive company-sponsored social benefits
ecofriendly mobility offers (e.g., JobTicket, JobRad, e-mobility)
daycare for children for working parents
various fitness and health activities?
Come join us. We are currently offering two vacancies as a staff member:
As a Project Manager you work at the Center for Controlling and Management (CCM), the leading think tank in the area of controlling, which brings together the heads of group controlling from large companies in Germany to discuss current topics and challenges in controlling. The CCM provides the professional controlling community with findings and recommendations that can be applied in their everyday work and beyond by regularly publishing novel findings stemming from empirical and practical research.
You will be part of a small and committed team, promoting the future development of management accounting with own stimuli
You will take over responsibility for the conceptualization, execution, and analysis of surveys on current topics (e.g., on the digital transformation of the finance function and the integration of sustainability aspects in management control)
You will gain deep insights into corporate practice by working in close dialogue with experts, establish own expertise, and contribute to the publication of self-generated study results
You will work on the content-related conceptualization and realization of events (workshops, seminars, round tables) with our renowned partner companies
As a Manager Editorial Office you will work on the realisation of the "Controlling & Management Review", the most frequently cited professional journal on controlling and management in Germany and the German-speaking area. The target audience is executives, managers in the finance function, and controllers in organizations of any size.
You will be responsible for the acquisition of manuscripts and the planning of topics
You communicate with authors and the publishing house
You conceptualise and realise issues of the journal
You edit articles and write your own textual elements
You are in charge of correcting the proofs
You drive the journal further based on your own ideas
Are you interested?
We are looking forward to receiving your application documents including your CV, a letter of motivation, diplomas and transcripts of records, reference letters of previous employers, other relevant certificates, as well as your salary expectations via e-mail.
Do you have questions or want to have more information?
Let's talk! I'm happy to receive your call or e-mail: