The Chair of Digital Marketing investigates questions concerning digitalization of our everyday lives. Collaborating with leading companies in the digital sector, we strive to foster exchange between research and practice.
We provide expertise in the following areas:
- Preference measurement for digital goods using, e.g., choice-based conjoint or discrete choice experiments (Demo)
- Customer management and actionable customer analytics for better targeting
- Online marketing for NGOs.
Are you a company looking to join forces for a project, particularly on questions concerning digitalization? Are you a student at the end of your master and are you interested in writing your PhD on business related and scientific highly relevant research questions? Please contact Professor Christian Schlereth directly here.
Read the news from Digital Marketing –
Keep up with the latest events and activities.
Important information about theses.
The Chair of Digital Marketing offers a wide range of topics around digitalization and supervisory capacity for Bachelor and Master Theses - contact us for details. Part of the courses and theses requires the use of XML editors. Licenses are kindly sponsored by Liquid Technologies with their software solution Liquid XML Studio. When writing your thesis, the following template is a helpful guide and contains additional information.
Practical, relevant, and innovative –
Explore research and publications.
Have we caught your attention? Do you want to take a deeper look at pre-print versions of the publications listed below? Many of these can be downloaded via ResearchGate.
Marketing and Sales Group
Fundraising über soziale Medien – Spendengewinnung mit Facebook P2P Spendenaktionen: [Joint survey with Fundraiser Magazin]
Martin, B., Schlereth, C. (2021), Fundraiser-Magazin, (2), pp. 76-78
Marketing and Sales Group
Online lead generation: an emerging industry
Stolz, S., Wisskirchen, K., Schlereth, C., Hoffmann, A. (2021), Marketing Review St. Gallen, (4), pp. 32-39
Marketing and Sales Group
Predicting tie strength with ego network structures
Stolz, S., Schlereth, C. (2021), Journal of Interactive Marketing, Vol. 54, pp. 40-52
Marketing and Sales Group
Pricing through health apps generated data - digital dividend as a game changer: discrete choice experiment
Heidel, A., Hagist, C., Schlereth, C. (2021), PLOS ONE, Vol. 16 (7), Article no. e0254786, 14 pages
Marketing and Sales Group
Sample-based longitudinal discrete choice experiments: preferences of electric vehicles over time
Keller, K., Schlereth, C., Hinz, O. (2021), Journal of the Academy of Marketing Science: JAMS, Vol. 49 (3), pp. 482–500
Marketing and Sales Group
Taktungen als zentraler Bestandteil der Preismetrik bei digitalen Diensten
Schlereth, C. (2021), Schmalenbach Impulse, Vol. 1 (1), pp. 1-2
Marketing and Sales Group
Pricing metrics and the impact of minimum and billing increments
Skiera, B., Schlereth, C., Oetzel, S. (2020), Journal of Service Research: JSR, Vol. 23 (3), pp. 321-336
Marketing and Sales Group
Long-term brand equity measurement: status quo and challenges
Hein, S., Schlereth, C., Müller-Klockmann, T. (2019), Transfer, Werbeforschung & Praxis, Vol. 65 (3), pp. 6-11
Marketing and Sales Group
Bluffs, lies, and consequences: a reconceptualization of bluffing in buyer-supplier negotiations
Kaufmann, L., Rottenburger, J., Carter, C., Schlereth, C. (2018), The Journal of Supply Chain Management: JSCM, Vol. 54, pp. 49-70
Marketing and Sales Group
Why do consumers prefer static instead of dynamic pricing plans?an empirical study for a better understanding of the low preferences for time-variant pricing plans
Schlereth, C., Skiera, B., Schulz, F. (2018), European Journal of Operational Research: EJOR, Vol. 269 (3), pp. 1165-1179
Marketing and Sales Group
Fracking: Messung der gesellschaftlichen Akzeptanz und der Wirkung akzeptanzsteigernder Maßnahmen
Süptitz, J., Schlereth, C. (2017), Schmalenbachs Zeitschrift für betriebswirtschaftliche Forschung: ZfbF, Vol. 69, pp. 405-439
Marketing and Sales Group
Two new features in discrete choice experiments to improve willingness-to-pay estimation that result in SDR and SADR: separated (adaptive) dual response
Schlereth, C., Skiera, B. (2017), Management Science, Vol. 63, pp. 829-842
Digital Marketing in motion –
Watch, listen, and learn more.
Research, interviews, and teaching.
Take a look at videos from the different areas the Chair is involved in: research, teaching, and interviews with key figures within the field of Digital Marketing, including student club WHU Inside Business.
The Konrad-Adenauer-Stiftung awards scholarships to students and graduates with exceptional academic achievements and outstanding political or social commitment. Since 2016 Professor Christian Schlereth has held the position of liaison lecturer of the Konrad-Adenauer Foundation and supervises the Koblenz group of BSc, MSc, and Doctoral program scholarship students.
These scholarship students at WHU are part of a group that regularly participate in academic lectures, as well as cultural and social activities.
Are you looking for a financial scholarship? Do you have outstanding grades and course achievements? Are you involved in political, social, or cultural groups? Then you may be eligible for sponsorship by the foundation.
If you already have a KAS scholarship, contact:
christian.schlereth(at)whu.edu
+49 (0)261 6509 455
If you need support or further information, contact:
+49 (0)261 6509 456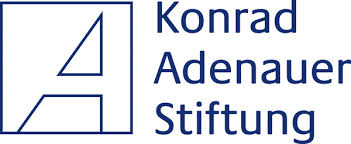 Application documents
Download application documents or request them via post:
Konrad-Adenauer- Stiftung e.V.
Rathausallee 12
53757 Sankt Augustin
Get in touch with us –
We look forward to hearing from you.
WHU – Otto Beisheim School of Management
Chair of Digital Marketing
Burgplatz 2
56179 Vallendar