WHU is proud to welcome many international Bachelor and Master exchange students to Vallendar each year.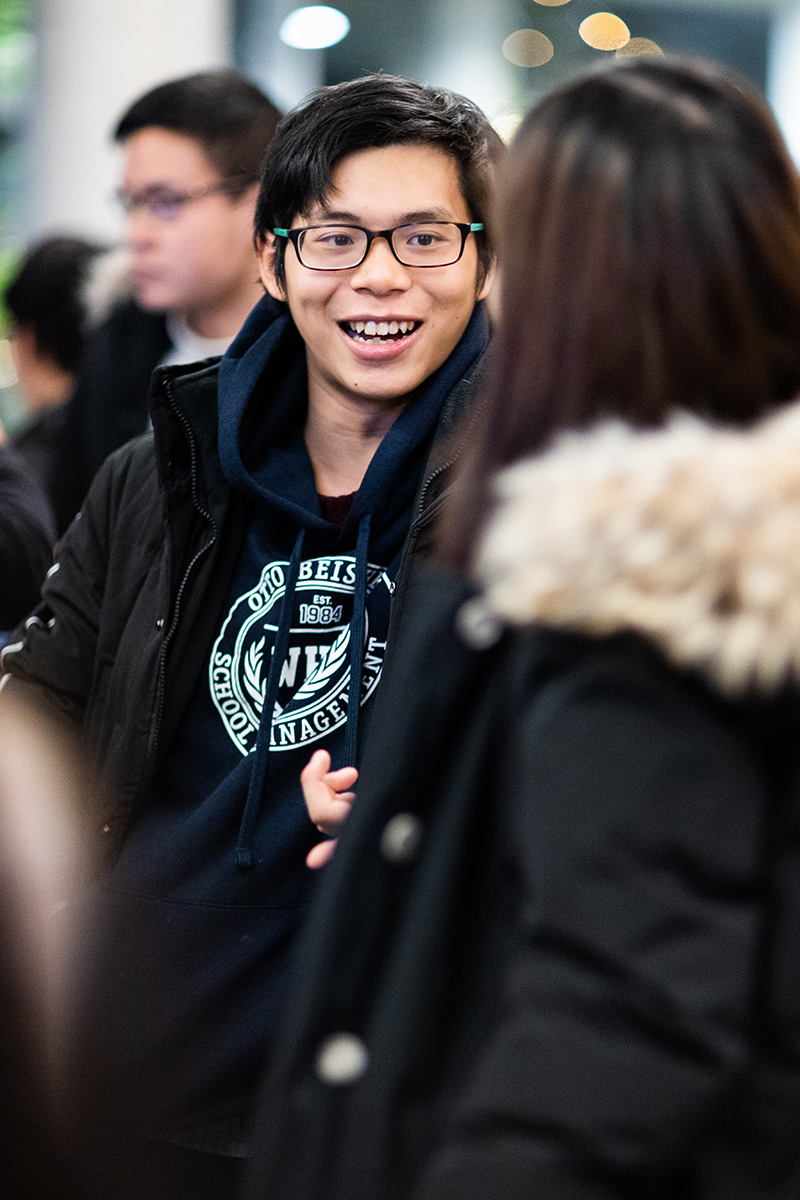 Vallendar is located in the Upper Middle Rhine Valley, a 65km stretch of the 1,230km Rhine River. With its castles, historic towns, towering vineyards, and steep slopes, this section of the river has been awarded UNESCO world heritage site status. Major cities are dotted along the banks, and Koblenz marks the meeting of the rivers Rhine and Moselle. Perfectly placed, Vallendar and its surrounding area offer plenty to see and do.
| | | |
| --- | --- | --- |
| Semester | | January 08 to April 26, 2024 (*including exams) |
| Quarter III | | January 08 to March 01, 2024* |
| Quarter IV | | March 04 to April 26, 2024* |
| Mandatory orientation | | January 04 and 05, 2024* |
| *Please note: Dates might still be subject to change. | | |
| | | |
| --- | --- | --- |
| Semester | | September 2 to December 20, 2024 (*including exams) |
| Quarter I | | September 2 to October 25, 2024* |
| Quarter II | | October 28 to December 20, 2024* |
| Mandatory orientation | | August 28 and 29, 2024* |
| *Please note: Dates might still be subject to change. | | |
Courses and workload at WHU
Each semester at WHU is divided into two quarters, with most courses spanning over just one. Additionally, WHU offers compact courses with a duration of just two or three full days. There are different methods of assessment including exams, papers, and presentations, for example.
100% of courses in the undergraduate and graduate programs are taught in English, with 20% of the undergraduate courses also taught in German. We consider the regular workload for exchange students as 5 to 7 courses per semester. However, you should always discuss your choice of courses with your home university to make sure that your semester abroad will be validated!
Generally, an undergraduate course has a total of 24 contact hours, whilst a graduate course comprises 30 contact hours. WHU awards ECTS credits, with 1 ECTS credit equal to 25-30 hours of overall workload, including lectures, group work, case studies, and exam preparation.
You can find some information regarding previoulsy offered courses in the online course guide.
Final course selection and course registration can only be made once the term has started at WHU. During the mandatory orientation days, there will be a separate information session dedicated to this topic. You will have access to a detailed schedule of classes and exams upon arrival at WHU, which will be available in our intranet. You will receive your login data during orientation.
WHU applies grading on a curve system whilst assessing the exams for each class. That means that grades are distributed based on the performance of the class as a whole. Grades at WHU are based on the following scale:
1.0 to 1.5 - VERY GOOD
1.6 to 2.5 - GOOD
2.6 to 3.5 - SATISFACTORY
3.6 to 4.0 - SUFFICIENT
5.0 - FAIL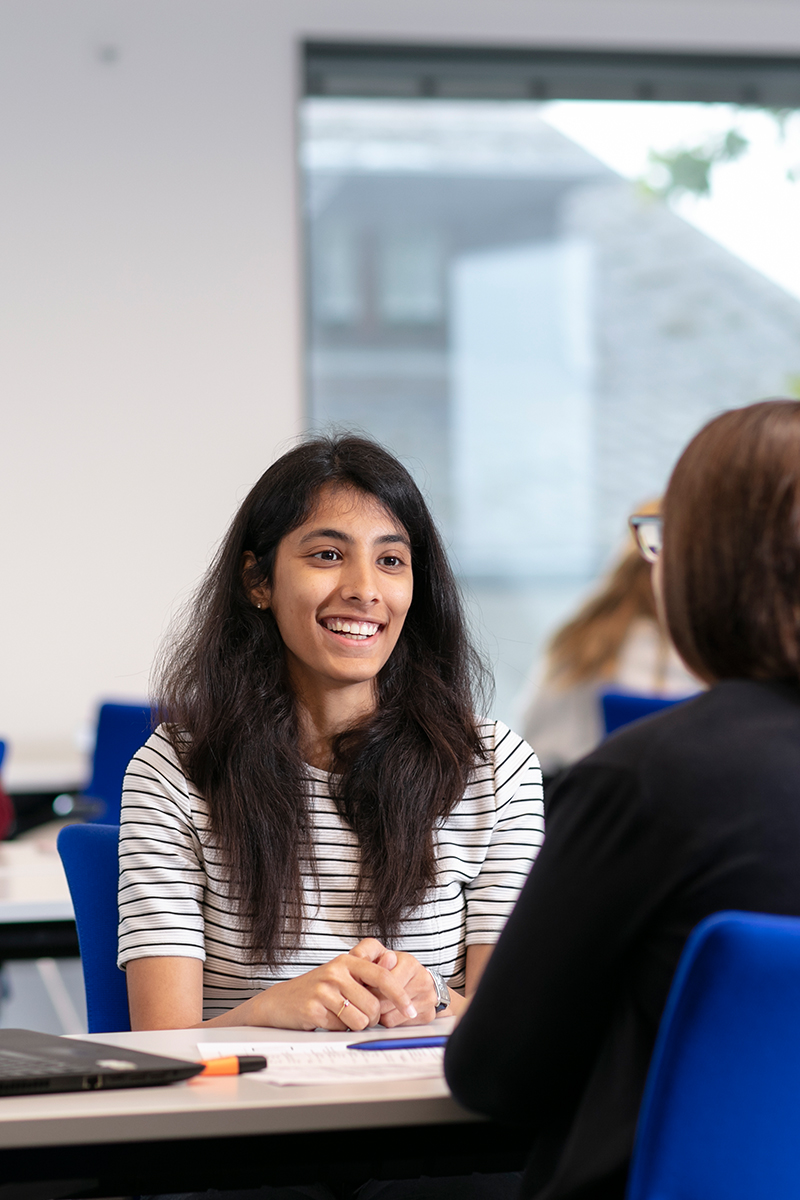 Apply for admission as an exchange student
If you are interested in studying for up to two semesters at WHU and your home university is a WHU partner university, you may apply for admission as an exchange student after being selected and officially nominated by your university. Please contact the international office at your home university for details on your exchange program with WHU.
Once we have received your official nomination, our exchange coordinators will provide you with further information about our online application system. After submitting a complete application, you will receive an information package and your letter of acceptance, allowing you to start making your travel plans.
The nomination deadline for the fall semester is June 1, and the nomination deadline for the spring semester is October 1.
You do not need to prove your English proficiency, but we strongly recommend having an internet-based TOEFL score of at least 95 points or equivalent.
Freemover
If you are interested in studying at WHU for 1-2 semesters, but your home university is not one of our partner universities, you could benefit from a slot as a fee-paying guest student (freemover).
To apply for admission as a freemover at WHU, please send your application including your CV, motivation letter, and transcripts to our exchange coordinators. Freemover students must pay full tuition fees at WHU.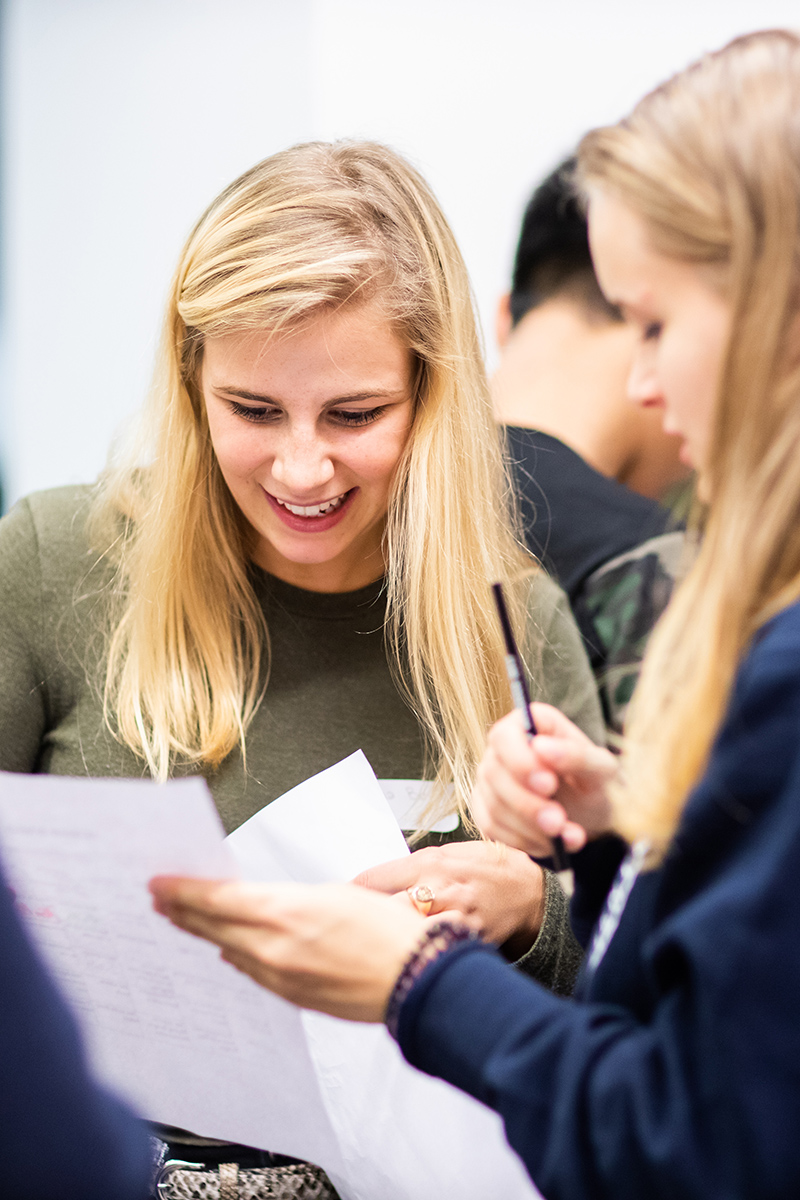 Housing options in Vallendar
Our WHU Housing Office will assist you in finding accommodation during your stay. WHU offers several housing options in Vallendar, ranging from studios and one-bedroom apartments to bigger apartments and rooms in shared flats. The monthly rent will be between €425 and €650, depending on the housing option. You can apply for housing with your exchange application - just fill in the form "accommodation for exchange students" and send it to the Housing Office. Please visit the website of our WHU Housing Office for more information on housing for international students.
Housing will be distributed on a first-come, first-served basis ­­– hence, applying early will pay off! The Housing Office will contact you shortly after you submit your application. Before arrival at WHU, you will receive a detailed map and description of the apartment. After having accepted the proposed accommodation, you will receive a preliminary rental contract. This is a binding document, and you will rent the apartment for the entirety of your stay. This contract cannot be revoked.