We help you find ways to finance your studies.
We are determined that qualified students should not be held back by their financial situation. Therefore, there are a number of financing options available to our Master of Science students, which allow all successful candidates to study at WHU.
Have a look at our financing options: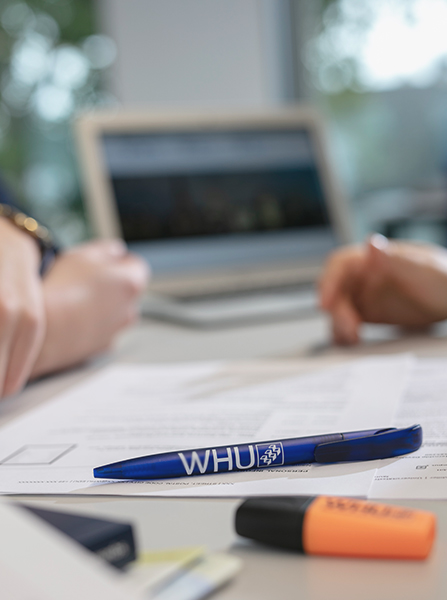 24,300
90 credit track
fees for capstone module (€1,600) are not included, fees refer to the intake 2021
32,400
120 credit track
includes tuition for semester abroad, fees refer to the intake 2021
Early bird
Apply early with complete application documents to receive an Early Bird reduction of 10% on one semester tuition fee.
Apply by February 28, 2021 and receive an application fee waiver.