Apply now for the WHU Full-Time MBA!
We welcome students from diverse cultural and professional backgrounds. Our holistic approach allows us to consider all aspects of your application, not only your grades or test scores. This means you have the opportunity to showcase your unique potential to our selection committee.
We accept applications throughout the year. However, we strongly encourage applying as early as possible since places are limited.
The final application deadline for our non-EU applicants who require a visa is May 31 to ensure that the visa application procedure can be successfully completed in time for the start of the program.*
Applicants from India and China are strongly recommended to apply one month earlier than the suggested international deadline, due to lengthy visa processing times.
The final application deadline for applicants who do not require a visa is July 15.

We require no additional fees upon submission of your application. Please also take note of the early bird deadlines (on this page) for reduced tuition fees.
Application

Please fill in the online application form and include scans of all required documents. All documents should be submitted in either English or German, including a translation if necessary.
See admission requirements below.

Interviews
Once the admissions committee has reviewed your written application, we will invite you for an interview, which will take place either via telephone or in person. Interviews are conducted by MBA faculty, staff, and alumni.

Final Decision
The admissions committee will make a decision within two weeks of the interview after which we will inform you of the decision.
Undergraduate degree (Bachelor or equivalent)
Minimum of two years postgraduate work experience
Completed online application form
Fill out your application in the WHU Application Center
One letter of recommendation from a professor or supervisor
Ask your supervisor to send it via their business account to mba(at)whu.edu
Download template here
Completed Excellent Fit Assessment
Further information see here

External certifications (GMAT / GMAT Focus / GRE or WHU Admissions Test or CFA Level II)
PhD / doctorate level academic degree
Previous academic degree in business sciences from an accredited university and three years of professional experience
Top 5% of graduating class in a non-business field from an accredited university and three years of professional experience in a business field
Extraordinary Achievement

TOEFL (min. 100 IBT) or equivalent IELTS (7.0) if English is not your native language
The WHU TOEFL recipient code is: 0682
Please note: Early bird applications must include CV, degree certificates + transcripts. Furthermore, you must mark in the online application center which category of the Excellent Fit assessment you intend to fulfill. The letter of recommendation and proof of the Excellent Fit Assessment (i.e., test results or proof of accreditation) may be submitted at a later point, but at the latest before the final application deadline. Potential study offers are conditional until all required documents have been submitted.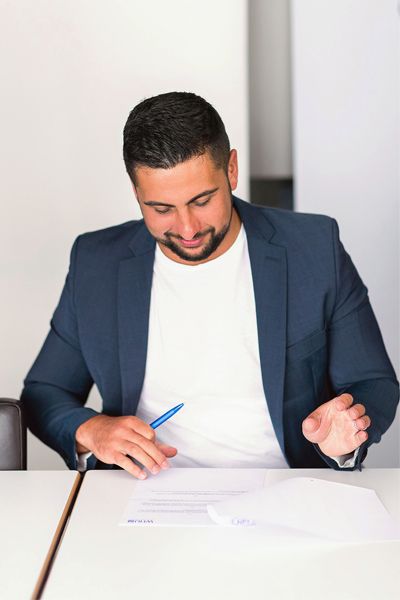 Next intake:
September 2024

Don't miss the Early Bird offer!
Apply by September 30:
€7,000 off tuition fees
Apply by November 30:
€6,000 off tuition fees
Apply by January 31:
€5,000 off tuition fees
Apply by March 31:
€3,000 off tuition fees
Application deadlines
September 2024 intake
* for applicants requiring APS
**for applicants requiring a visa
The admissions process explained!
What can you expect during the admissions process? How can you prepare for the interview? Megan Heikamp of the MBA team offers insights into the admissions process at WHU as an MBA candidate.