Location:
Online & Düsseldorf, Germany
Next intake:
September 2022
Format:
Online / part-time
The online MBA for global change-makers, from Germany's top business school.
In a rapidly changing business environment, the leaders of today must be prepared for the developments of the future. WHU's first online MBA offers the assurance of quality from a top-ranked European business school, with the digital capability to provide a flexible yet challenging program designed to sharpen your business acumen. Study with an online format that fits your lifestyle while connecting with a global community of top-tier executives and leaders.
Flexible: Study part-time in 24 or 36 months.
Personalized: Limited class sizes, regular feedback, and an open-door policy – at WHU you are more than just a student!
Interactive: Exchange real-time through regular teaching sessions and access our global MBA network through clubs, lectures, and alumni events.
Transformative: Discover personal growth with integrated 1:1 coaching and career guidance from Germany's #1 Career Center.
Established: Receive a triple-accredited degree from Germany's top business school.
Human resource development
Are you an HR professional looking for employee development opportunities? Let's chat!
Global Online MBA 2021 Intakes
35%
international students
8
average years of
work experience
Learn more about our Online MBA Program:
Innovative learning methodology for maximum impact –
Preparing you for the business world of tomorrow.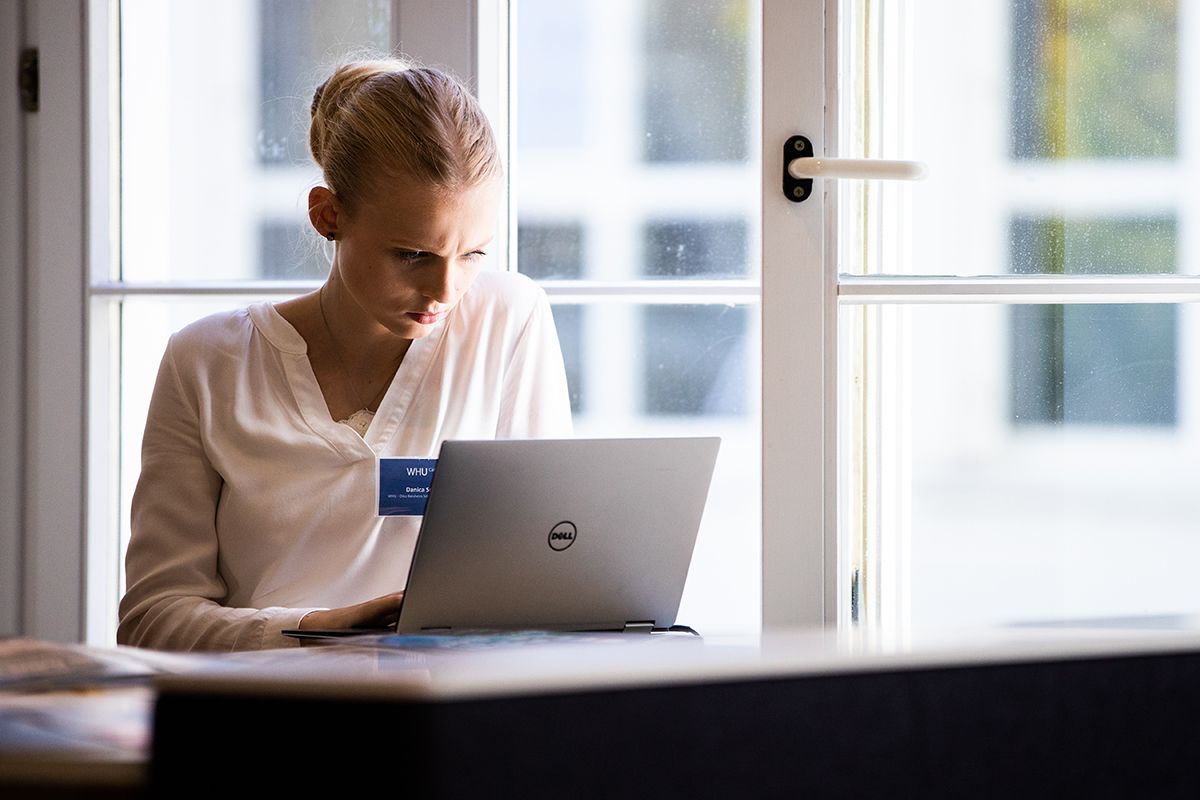 Study alongside global peers with a mixture of live interactive classes and asynchronous sessions, led by an international faculty and business experts. Engage in real-life case studies and gain new tools to help propel your career and drive change in your chosen industry.
Our curriculum centers on your personal growth and leadership development needs. From one-on-one coaching and leadership lectures, every aspect of your education is designed to foster open discussion and develop self-awareness, helping you learn to both be a successful leader and be led successfully by others.
Learn to think quickly, critically, and in a solution-oriented manner – essential skills for the business world. Work with diverse cultures, personalities, and people from various academic and professional backgrounds to adapt and improve your communication skills, preparing you for a modern working environment.
An MBA that fits to your lifestyle –
Total flexibility to transform your career.
Our flexible study options allow you to set the pace:
Study over 24 months for a fast track to an accredited degree from WHU, with the option to complete the degree within 18 months.
Tricky schedule? Choose a more flexible track spanning 36 months.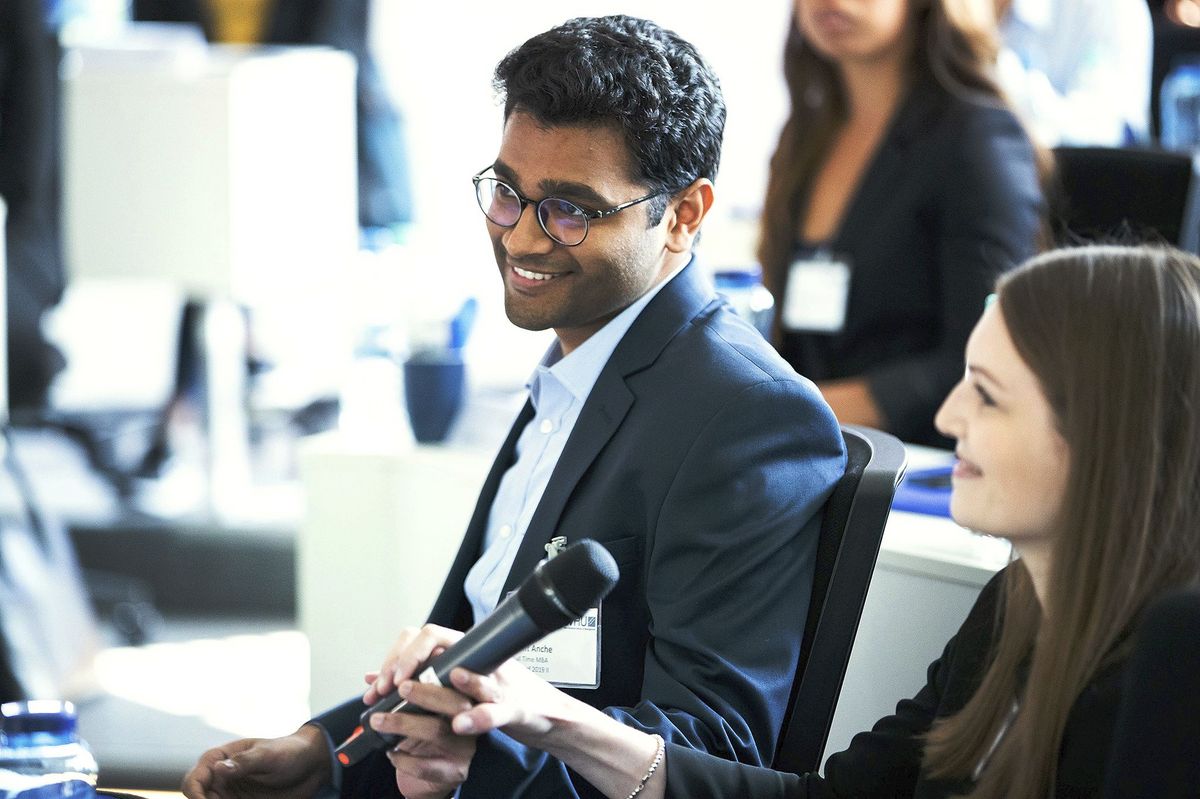 Experience the WHU spirit online –
Join us at one of our upcoming events.
Ready to find out more? Still have questions regarding the curriculum or financing? Sign up for one of our online events and talk directly to our recruiting team, to find out how we can help you take the next steps in your career.
For a more informal discussion, we also offer Virtual Coffee Chats where we look at your personal profile and discuss how the WHU Global Online MBA can help you achieve your professional goals.
Germany's #1 MBA Career Center.
The MBA marks an important and exciting turning point in your career. Whether you aspire to move up the career ladder in your current field, change industry, job function, or location, our top-ranked MBA Career Center provides 1:1 coaching and guidance, to help turn your career ambitions into reality.
Go beyond the classroom –
Welcome to the WHU community.
We're here to answer your questions –
Ask a student!
The Global Online MBA is for you if …
You want to gain global business insights through active dialogue with a diverse group of peers.
You see yourself as a motivated and focused individual ready to drive change.
You thrive in a collaborative group setting, where new ideas come to life.
You are looking to rewrite the rules, to innovate and disrupt.
You want an accredited, globally recognized degree from a top European business school.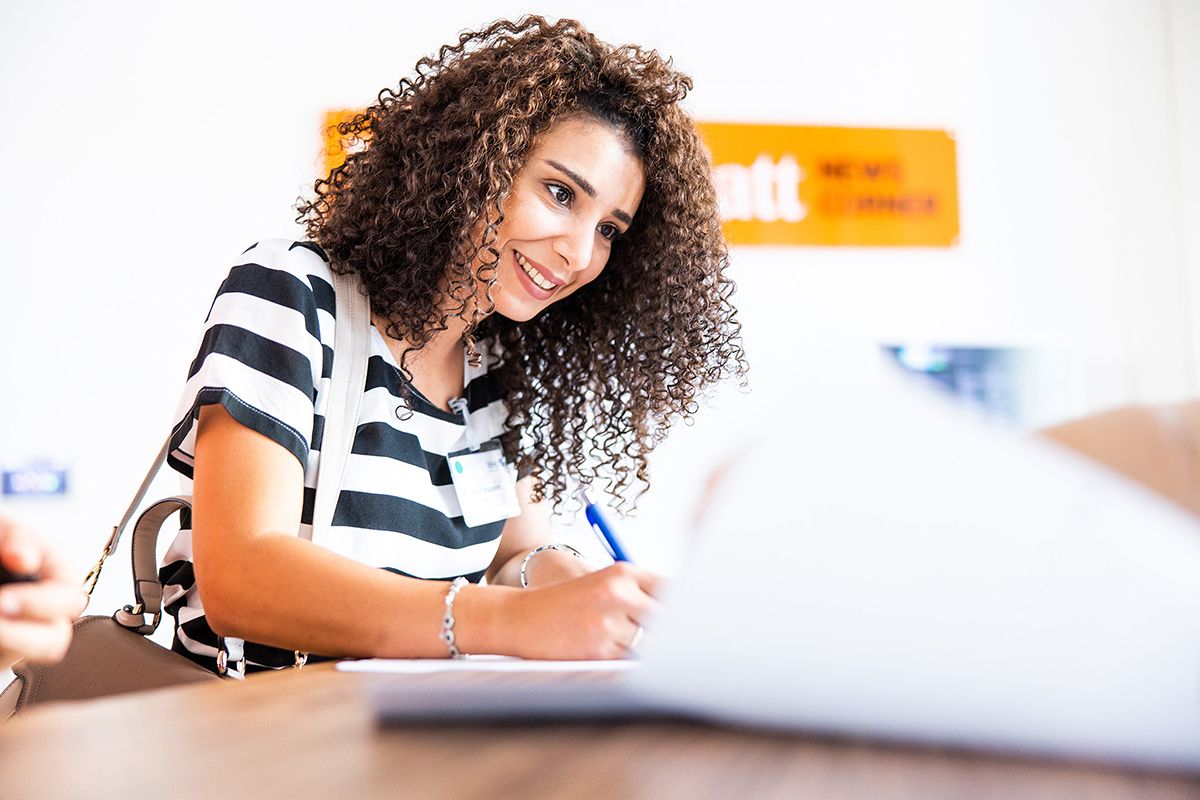 Experience the WHU difference –
Watch our short video and be inspired!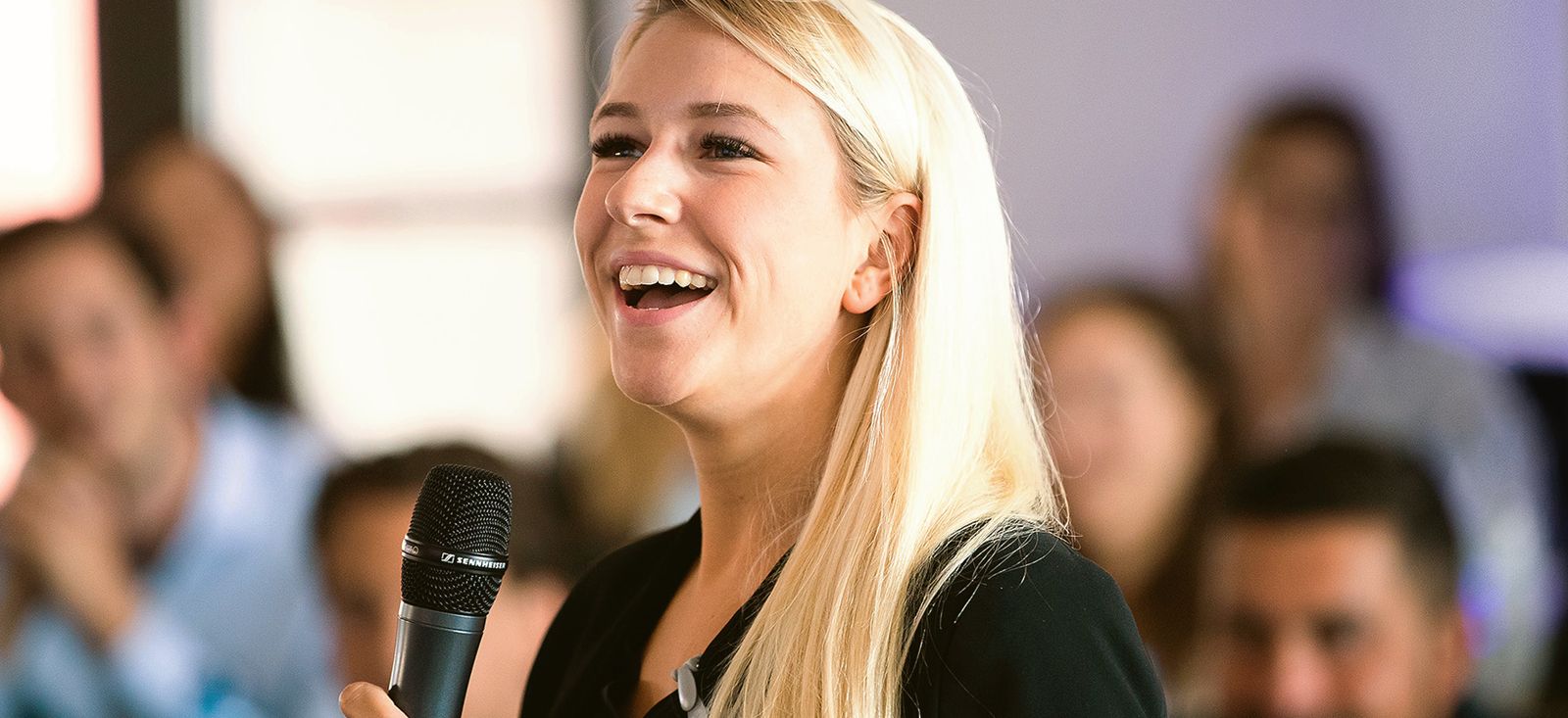 News
Courageous and committed – Gain an inside perspective into the WHU MBA experience.
Be a digital pioneer –
Get in touch today.

We accept rolling admissions - get in touch to confirm your interest, receive essential updates, and application reminders. Find out more about our flexible study options, financing, and how to apply, as well as upcoming online events to meet the program team and ask the questions important to you!
Data Protection Notice
At WHU we care about your privacy. We do not sell, rent, or otherwise make available to third parties any personal information for marketing purposes. Detailed information can be found in our Privacy Policy.