A flexible practice-focused curriculum –
The online MBA for high-achieving professionals.
The order of courses during the Global Online MBA varies dependent on when you start the program with each course worth 2.5 credits.
At the end of the program, all participants receive a full MBA certificate, the same received by our on-campus students.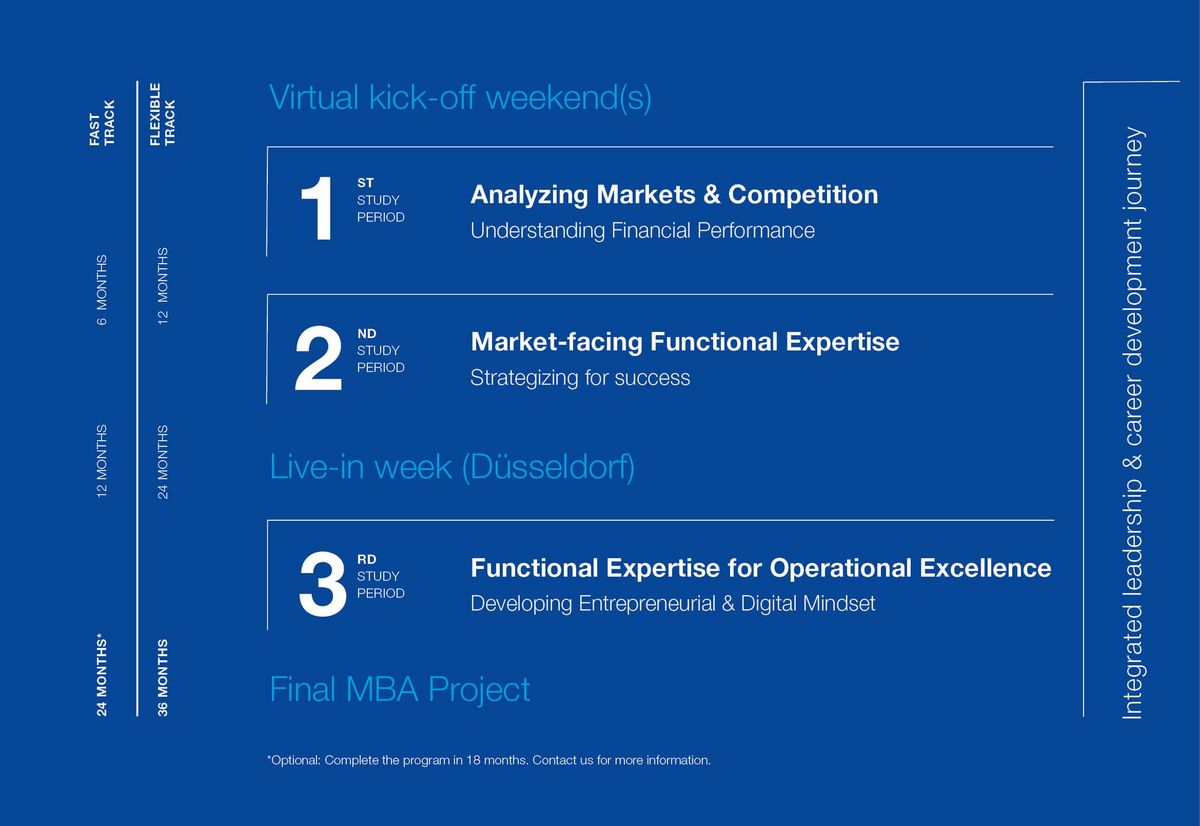 The elements of the program include: