A flexible practice-focused curriculum –
The online MBA for high-achieving professionals.
The order of courses during the Global Online MBA varies dependent on when you start the program with each course worth 2.5 credits.
At the end of the program, all participants receive a full MBA certificate, the same received by our on-campus students.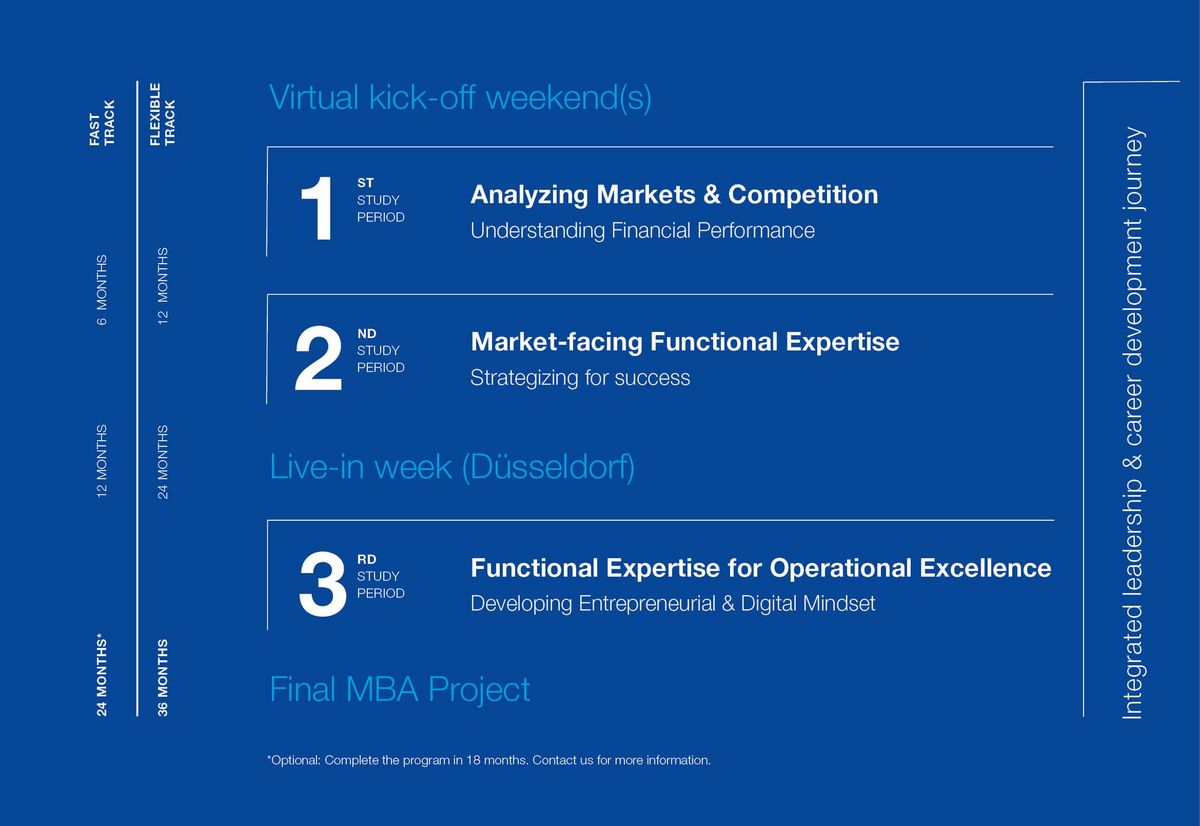 The elements of the program include:
Before starting the program, you will have the opportunity to attend online preparation courses to refresh your knowledge of mathematics and statistics and learn the basics of economics.
The modules during the program provide a solid foundation in basic management concepts and core organizational functions.
Analyzing Markets & Competition
Understanding Financial Performance
Market-facing Functional Expertise
Strategizing for Success
Functional Expertise for Operational Excellence
Developing Entrepreneurial & Digital Mindset
Students of the Global Online MBA benefit from Germany's #1 ranked Career Center offering coaching and 1:1 counseling to help you achieve your career goals and excel as a leader.
General Management Introduction
Executive Management & Leadership
Personal & Career Development Coaching