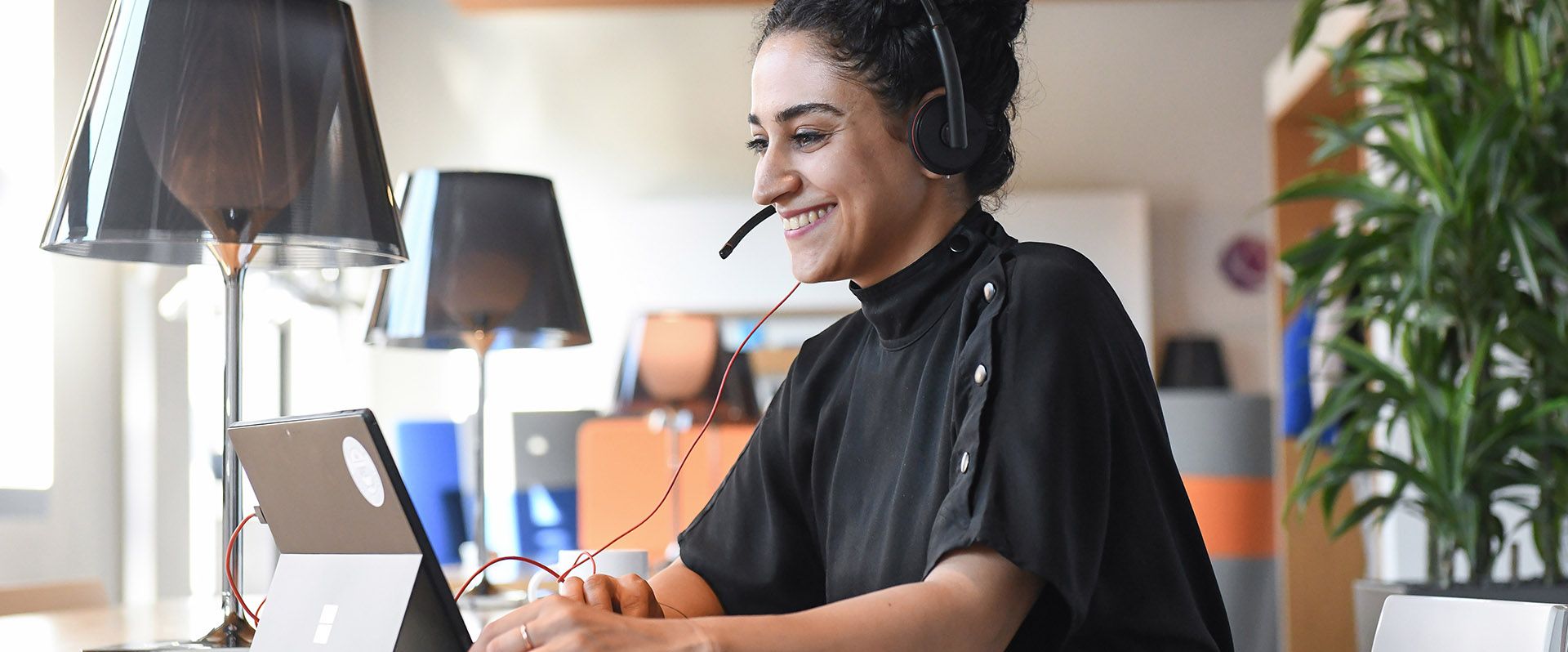 Online MBA European Summer Program
Five reasons for the MBA European Summer Program –
Why to choose our new online format.
WHU is continuously ranked among Europe's Top Business Schools in major national and international rankings
Interactive program
Social events, e.g. Trivia Quiz
Meet students from different locations around the globe
As an alternative to an exchange semester, the program offers a targeted and compact insight into international business in Europe
Interactive live class meetings and discussions –
Gaining in-depth learning experiences.
The WHU Online MBA European Summer Program is a two-week course on 'The Changing Environment for International Business in Europe' that is specifically designed for MBA students from our partner schools in their second year, who are interested in International Business, Finance, and Corporate Strategy.
By participating in the online short-term program, you will have the opportunity to attend interactive live class meetings and work together with students from different locations via virtual breakout sessions.
The next program will take place from May 09 to May 22, 2021.
The academic modules of the program include:
THE EUROPEAN UNION AND ITS BUSINESS IMPLICATIONS
THE EURO AND WHAT IT MEANS FOR INTERNATIONAL BUSINESS
BUSINESS ENVIRONMENT AND STRATEGIES OF FDI INVESTORS IN CENTRAL AND EASTERN EUROPE
THE RELEVANCE OF FAMILY BUSINESSES IN EUROPE I
THE RELEVANCE OF FAMILY BUSINESSES IN EUROPE II
OMNICHANNEL BUSINESS IN EUROPE
ENTREPRENEURSHIP AND INNOVATION FROM A EUROPEAN PERSPECTIVE
RAISING CAPITAL IN EUROPEAN CAPITAL MARKETS
THE BUSINESS TAX ENVIRONMENT IN EUROPE
The program is taught entirely in English and comprises 57 academic hours (equivalent to three US credits).
In general, there is no tuition for students enrolled at and nominated by WHU's partner schools (to be confirmed individually). Check if your university is part of our Global Partner Network and find out more about the program costs below.
In their own words –
Testimonials from program participants.
The MBA European Summer Program offers MBA students from around the world the opportunity to enjoy a tailor-made and in-depth learning experience in a European business environment.
Find out why the Online MBA European Summer Program is the best choice for you!
Take the next step –
Find out more about registration and payment.
Your home university nominates you at WHU.
After you have been nominated by your university, please fill in the registration form electronically, sign it and send it to isabella.wienchol-rotondaro(at)whu.edu. Registration Forms sent without a signature will not be accepted.
Pay the registration fee of 125 €. Please note that registration is only complete when the fee has been paid online. All fees are non-refundable if you are accepted into the program. After filling in the Registration Form, please pay the registration fee online via our partner PayPal. The login information will be provided via e-mail.
Start your online experience at WHU!
The fee for students enrolled at and nominated by our partner universities is €125.
Providing academic excellence –
WHU's top-notch international faculty.
Our expert faculty is actively engaged in research, allowing us to incorporate the latest relevant findings for the European business world into our curriculum. We also complement our outstanding faculty with relevant international faculty members from our partner schools, as well as lectures, real-life cases, and workshops from top practitioners and subject-matter experts.
Take a look at the faculty profiles of the Online MBA European Summer Program:
Get in touch –
We're looking forward to hearing from you.
We are happy to answer all questions you might have about the program in general, or regarding its content or organization. Please also contact us if you wish to get in touch with previous participants in order to gain insight into their experiences.
Data Protection Notice
At WHU we care about your privacy. We do not sell, rent, or otherwise make available to third parties any personal information for marketing purposes. Detailed information can be found in our Privacy Policy.