Do the Premium Memberships Offered by Professional Networking Platforms Live Up to Expectation?
The benefits reaped are largely contingent on individual behavior
Professional networking platforms such as Xing and LinkedIn work off a "freemium" model. In other words, basic accounts are free of charge; premium accounts, which promise easier ways for the user to expand their own network, can be accessed for a fee. But can premium memberships really keep the promises they make? A recent study analyzes how users could benefit from these memberships and whether these extra options are truly worth the cost of entry. The results tell us that it all depends on how driven the user in question is.
The premium memberships offered by professional networking sites such as Xing and LinkedIn promise to give their users many advantages: improved visibility, an analysis of their strengths, unlimited search functionality, or the ability to send direct "in-mails" to users outside of their own network. These extra features should allow the account owners to use their network in a more targeted manner, which should help them advance in their careers and become better positioned to act in a professional capacity.
A new study focuses on one core question: Do premium memberships have a causal effect on the broader formation of social capital? The term "social capital" can be understood as the close connections between people that can be drawn on to realize a given goal. It also refers to having the possibility of falling back on a strong network.
Proving causality is an enormous challenge
For platform operators and researchers, it is an enormous challenge to prove whether premium memberships to these sites have truly been beneficial to users and their networks. This comes down to the fact that it does not suffice to merely compare how the networks of premium users develop in comparison to those of basic users. Despite some obvious differences, such a comparison would only measure the correlation and not whether the premium memberships have contributed causally (i.e., in a value-creating way) to the expansion of the networks in question. Those who have opted for a premium membership demonstrate a clear interest in networking that predates their subscription. In other words, there are intrinsic differences between basic and premium account holders themselves.
The only way to obtain valid, causal proof of benefit is through an experiment, such as the one performed for a joint study between researchers from WHU – Otto Beisheim School of Management, Goethe University Frankfurt, and HEC Paris. The team amassed a pool of 200 freelancers, a group of workers who are particularly dependent on networking for professional purposes. By raffling off 75 premium memberships among the freelancers, the study was able to shed light, for the first time, on the true value these extra services offer for building social capital.
The user's level of engagement is the deciding factor
The results of the study show that only certain users will see an above average increase in their social capital through premium memberships. In all actuality, only those who are actively involved in their career network will benefit from any premium features. When examining more active users, it is clear that a premium membership acts as a sort of amplifier and demonstrably helps expand the network. Passive users, i.e., those hoping to expand their network by merely being more prominently featured, do not reap these benefits.
Which functions contribute significantly to network expansion?
Premium memberships offer users enhanced ways of connecting with others and increasing their visibility. There are several passive functions that come with premium accounts, e.g., giving the account holder the option to see the complete profile of any other user who has visited their page—and see the path they took to arrive there. Additionally, premium profiles are highlighted in search results, and the account holders can make their skillsets more visible. Active functions, by comparison, include the ability to search more specifically for contacts and to contact them via the in-mail systems, even if the recipient does not yet have an account on the platform.
To gain a comprehensive insight into how these passive and active functions work, the researchers examined anonymized transactional data. Their analysis revealed that, although passive functions helped expand the networks of premium users, it was the active functions, particularly the ability to write in-mails, that allowed users to considerably expand their social capital.
Additionally, user activity increases immediately upon purchase of a premium account and, in many cases, gradually decreases over time. The level of baseline activity seen with premium users, compared to basic users with similar behaviors, remains at a constant, higher level.

For users of professional networking sites:
As is often the case with other network types, the usefulness of a professional network is highly contingent on your own level of involvement. To expand your career network, take action! A premium membership to a networking site can give you an advantage over users with basic accounts.
Make good use of the premium membership's active functions (e.g., in-mails and improved search filters) to expand your network in a more targeted and comprehensive way.
For platforms:
Platforms seeking to elevate their customer base's networks should incentivize active users specifically by offering discounts and rebates. This will turn active users into "power users," whose activity will help grow the network as a whole.
Be careful with free memberships. It can be difficult to rouse dormant users from their sleep.
Literature reference and methodology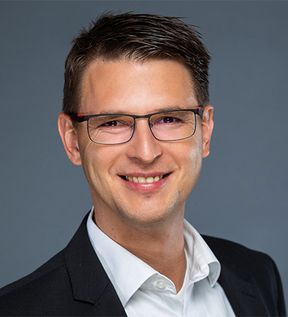 Professor Christian Schlereth
Since October 2014, Christian Schlereth is holding the Professor position for Digital Marketing at the WHU – Otto Beisheim School of Management. His research primarily addresses questions about the use of digitization, whether its benefits can be quantitatively determined, and what implications can be derived for practice. In this context, he works on topics such as measuring preferences and willingness to pay for technical innovations using discrete choice experiments, innovative subscription models, social networks, and quantifying the long-term impact of online marketing activities. Together with WHU Center for Non-Profit Management and Digital Social Impact, he is also working on the topic of social media P2P fundraising (e.g., Facebook birthday fundraisers). As part of his research, he developed the survey software DISE, which has been used in over 100 studies by universities and companies, and which has a focus on advanced preference measurement techniques. In most projects, his chair cooperates with well-known companies from the respective field. His work has received several awards, including the Schmalenbach Prize and several Dies Academicus Teaching Awards.