What Managers Can Learn From England's National Coach Gareth Southgate
The unfortunate 1996 penalty taker shows what can be achieved with the right error culture
England won the European soccer championship match. Against the Germans. At Wembley. The hero for the English is Gareth Southgate. The same Gareth Southgate who fluffed from the penalty spot 25 years ago at the European Championship, sealing England's elimination. England's 2021 victory, however, is also a victory for the positive error culture that Gareth Southgate has established for England's team. Based on a courageous analysis of his own failures combined with consistent error management, he has shaped a team that has now recorded one of its greatest successes: The first win against Germany in a knockout match in 55 years. In order to establish a proper culture of mistakes in their own company, managers should take Gareth Southgate as an example.
- Expert opinion -
June 26, 1996 was the most important day in his career - and the worst day in the history of English soccer. It's the European soccer championship in England. Everywhere on the radio you can hear "It's coming home," the song of the 1996 European Championship, expressing the unwavering hope of the English that the soccer gods might finally turn their attention to their country again. "Thirty years of pain - and I never stopped dreaming..." sing the Lightning Seeds. Who could have known that this pain would continue for another 22 years?
The biggest possible defeat
After an outstanding game by defender Gareth Southgate in the semifinal against Germany, which went into the penalty shootout at 1-1 after extra time, the coach abruptly asked Southgate if he was ready to start for his country. Southgate didn't want to shirk his responsibility and agreed. What he didn't mention was that in his entire career, he had only taken one penalty kick and missed it. He had never practiced penalty kicking. Southgate was the sixth English shooter. All the others before him - Englishmen and Germans - had unerringly sunk their penalties into the opponent's goal. As Southgate approaches the goal of Andreas Köpke, the German goalkeeper, with the ball, does he feel that the German can read his mind? Does Köpke know where he's going to shoot? Southgate hears the more than 75,000 England fans at Wembley Stadium. They are demanding the final at home. Are those boos there? Do the fans realize that he's a flyweight and that he's not the right man for this? In hindsight, it will be those seconds before the shot that will rob Southgate of his sleep.
Public enemy number one
In the end, everything happens very quickly. Andreas Köpke doesn't even have to stretch to catch the ball - Southgate sends it straight into his arms. Germany wins the semifinal and later becomes European champion.
For all of England, but especially for Southgate himself, the world collapses. Even his mother asks him: "Boy, why didn't you just put it in?" as she confides to the media shortly afterwards. Southgate, who himself describes his shot as "pathetic," knows that he has let the whole country down. He receives hate mail. Hooligans who rioted after the game blame him for their frustration in court. Southgate is persuaded by Pizza Hut to make a commercial in which he wears a bag over his head in shame over his miss while eating pizza. It was brave - a flight of fancy coupled with British self-irony. But he will forever be the one who didn't score for England when it mattered. The burden weighs heavily, even years later. Even 20 years later, he'll leave the room hearing "It's coming home ..." on the radio.
The happy ending
It's July 3, 2018, and England is up against Colombia in the round of 16 at the World Cup in Russia. The international press knows before the game that if it goes to a penalty shootout, England will lose. Because England always loses when it comes to penalties. But the impossible happens: England wins 4:3, and the hero of the hour is Gareth Southgate. How could this happen?
Gareth Southgate never got over his personal trauma. "What was I going to do to make it right?" he said. And there was one thing he could do. He could make sure that never again would a player feel as bad as he did. As coach of the England national team (after no one could be found to lead the team after a long string of failures and problems), he left nothing to chance. Never again should an English team feel at the mercy of a penalty shootout. Southgate analyzed how exactly his players reacted to the particular psychological pressure of this situation. In particular, he dealt with the seconds before the shot. In the penalty shootout, players stand at the halfway line beforehand, they then have to put about 40 yards behind them to the penalty spot before they actually shoot. Plenty of time to wonder if you'll hit it, if someone else would have been a better choice, and how much the fans will hate you if the shot doesn't go in. Southgate, along with a psychologist, developed various methods to help the respective players focus on themselves during those 40 yards and tune out the spectators. He also selected the shooters before the match according to their stress resilience, not just their technical ability. And he had the team practice more penalty kicks over a period of months than any coach before him.
England won the penalty shootout in the round of 16, but were then eliminated in the quarterfinals of the 2018 World Cup. Regardless, the spell was broken. The penalty shootout was hailed as the eighth wonder of the world by the English press and Southgate became the nation's hero. "From Zero to Hero" is the name of just one of the books published about him in the interim. In 2019, Southgate was knighted by Prince Charles. And Pizza Hut promised to deliver pizza to his home free of charge for the rest of his life.
Don't be afraid of fear
So failure can be beautiful - if you succeed later. At first, failure - especially when it happens publicly and you bear responsibility not only for yourself but also for others - is a very painful experience that brings with it great self-doubt. Southgate could have gotten comfortable in that pain and blamed others, "Why did the coach even ask me? How could I have said no?". Southgate, however, started with himself and came to grips with why he had personally failed. In the process, he admitted to himself that (apart from a lack of experience and preparation) he was above all unable to cope with the psychological pressure in this situation. Later, as national coach, he used his personal experience as an opportunity to talk to his players about the fear of failure, breaking a taboo. Previously, the ability to successfully convert a penalty kick had been regarded exclusively as a technical skill - and therefore hardly ever trained. Southgate, however, understood that success in the penalty shootout is two-dimensional - technical and emotional. He has also shown that players can not only improve their kicking technique, but also overcome their fears if they accept and understand them. However, this was only possible because he allowed the players and himself to be afraid. During the penalty shootout at the 2018 World Cup, Gareth Southgate was completely at rest - he knew that his team was perfectly prepared. He had managed to help his team overcome their fears and his own through systematic analysis and consistent technical and psychological training.
Not more courage to fail, but less fear of failure
Nowadays, "courage to fail" is demanded from society, especially from politicians and managers. Courage comes into play where one does not run away from fear, but rather stands up to it. That is, even if one is afraid of failing, one does not put one's head down, and instead accepts responsibility. Courage and fear therefore belong together. The more afraid you are, the more courageous you are when you do it anyway. Courage to fail therefore means that one must accept the fear and live with it. However, this implies that those who are afraid of failure are cowards per se. "Perhaps, however, it is more courageous to admit that you feel insecure," as Southgate says, looking back on his role in 1996. But when you run the risk of being labeled a coward, the barrier to admitting your own fears is even higher.
Southgate's assessment of the risk of failure was realistic. He missed the shot, and the semifinal defeat at home was a national disaster. So the fear was entirely appropriate - he wasn't the right man in that situation. However, Southgate has also shown that you can only systematically combat fears if you admit to them. We therefore don't need more courage to fail, rather less fear of failure.
Failure for advanced learners: how to fail professionally
Nobody likes to fail. We have all probably failed at some point. By our own standards, or by those of others - our parents, partners, teachers, superiors... Some failures only affect us, but sometimes our failures hurt others, whether it be our colleagues, co-workers, or even our family. Anyone who has ever failed knows that this is a very painful experience.
Currently, so-called Fuck-Up Nights and similar formats are promoting the idea of talking openly about one's own failure. Well-known personalities, such as the politician Christian Lindner, report on their own failures and thus promote an open approach to their own mistakes. There are also more and more of these events in companies. Open storytelling is intended to create a culture in which it is quite normal and accepted to talk about one's own failures. This is an important first step with a symbolic effect, especially if managers are willing to talk authentically about their own failures. Gareth Southgate spoke openly and publicly about his own failure from the outset. While the frank admission of his own failure was exemplary, it did not have the decisive influence on his later success.
This was based primarily on a systematic and honest examination of the reasons for his own failure and professional management of the factors identified. While the public sharing of one's own failures aims to make it easier for others to deal with mistakes and may have a therapeutic effect on oneself, it is no substitute for systematic analysis combined with a learning process and consistent action. However, such measures are worthless if the underlying analysis is not open-ended and unprejudiced. In his own analysis, Southgate found answers that he probably didn't like - he had to admit to himself that he was afraid that he simply couldn't cope with the emotional pressure. Accordingly, he identified not only technical but also psychological reasons for his failure. Being afraid is human, but it is unpopular because it has a negative connotation. Who wants to be a coward? However, if Southgate had been afraid of fear and closed himself off from acknowledging fear as a reason for failure, he would have overlooked an essential point and probably would have failed in 2018 as well. Therefore, there should be no taboo zones when conducting analysis.
To promote a positive error culture, we therefore need honesty above all. This includes admitting to oneself and others that failure is initially painful, and that whether success will come later is uncertain. Empathy is therefore vital to help the person who failed cope better with the situation. After winning the penalty shootout in 2018, Southgate went to comfort the opposing Colombian miss-scorer. Consolation, however, while helpful to better bear the consequences of one's own failure, is not sufficient to lead to an eventual happy ending.
Most paths to success are paved with failures. One's own failure should therefore not be seen as ballast, but as an obligation to glean as much as possible from it for the future. In this way, every failure becomes a learning opportunity that can be used or wasted. Learning opportunities, in turn, come to full fruition when the analysis is honest, systematic, and value-free. Southgate has utilized his learning opportunity. To be afraid is human. Not recognizing fear as a reason for one's own failure and therefore not managing it is unprofessional. What we really need, therefore, is more professionalism when it comes to failure.
The more professionally one deals with one's own failures, and the greater the perceived sovereignty in dealing with one's own failures, the more room there is for the "desire to win," according to Jürgen Klopp. He knows his stuff. After many defeats and public titles such as "Pleite-Kloppo," he won the Champions League final with Liverpool FC in 2019 and thus became the "King of Liverpool." As of today, Gareth Southgate also knows what the pleasure of winning feels like. At Wembley. Against the Germans. After 25 years.
Original publication
Based on the article "Failure can be beautiful" in: Stiftung der Deutschen Wirtschaft, 25 Years, Anniversary Magazine (in German).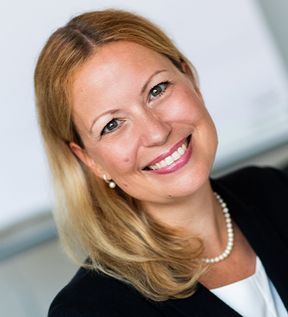 Professor Dr. Miriam Müthel
Professor Dr. Miriam Müthel holds the Chair of Organizational Behavior at WHU - Otto Beisheim School of Management. From 2014-2016, Professor Müthel was also a Network Fellow at the Safra Center for Ethics at Harvard University, as well as a Visiting Scholar at the Minda de Gunzburg Center for European Studies at Harvard University in the 2016/2017 academic year. Her research addresses the intersection of leadership, ethics, and international management. Among other topics, she works on corporate response strategies to misconduct, dealing with one's own mistakes, and fostering positive cultures of error. Prof. Müthel teaches the subjects Business Ethics, Ethical Leadership and Organizational Behavior in the BSc, MSc and MBA programs at WHU. She also teaches the course "How to Create a Positive Error Culture" offered in the Executive Teaching programs at WHU.