Entrepreneurship & Innovation
How Europe's CEOs Have to Change
They're expected to lead in times of disruption and stay the course through tricky geopolitical situations. Now, new data reveals where CEOs are already well equipped for the future—and where new profiles are needed.
In Europe, today's CEOs are playing with new rules on a radically altered playing field. In a new comprehensive study, researchers from WHU – Otto Beisheim School of Management have determined the tools CEOs need to steer their companies toward a successful future. Analyzing the ways in which board members are appointed across the continent, the data shines a bright light on fourteen different countries, revealing both where companies are already well positioned—and where things need to change.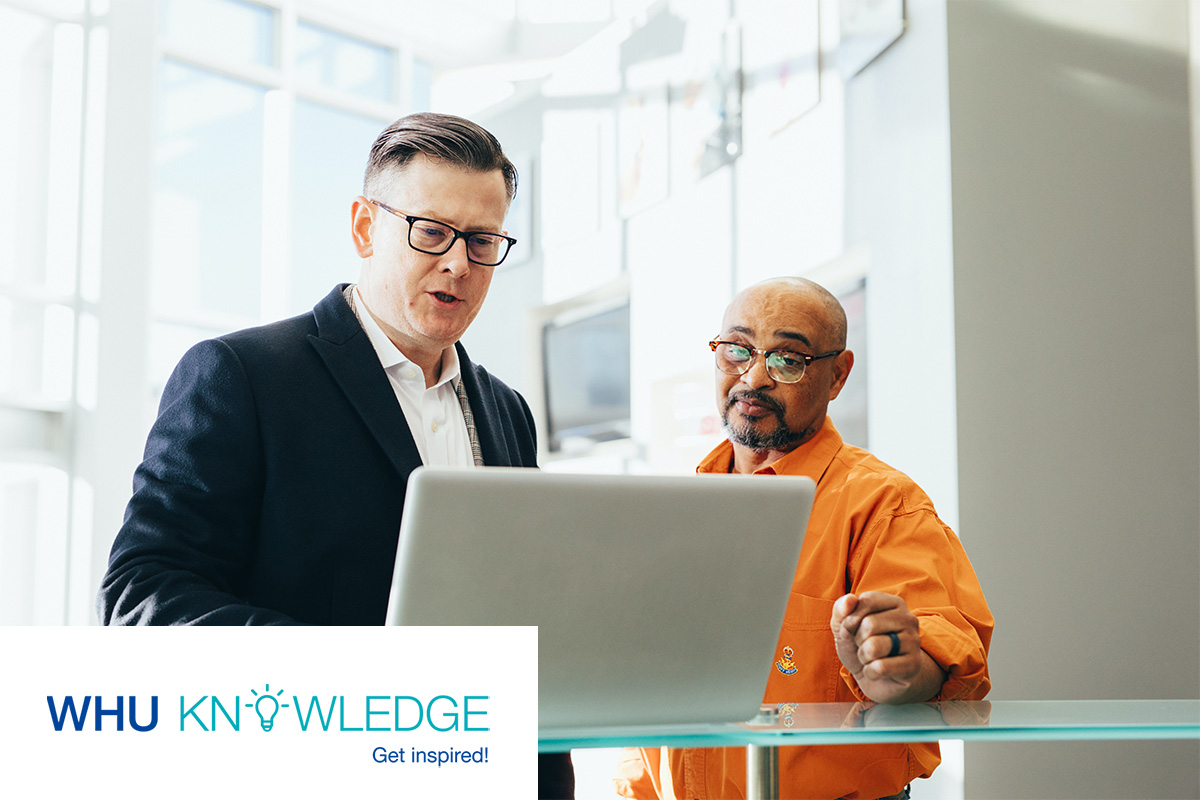 Geopolitical tensions, rapidly developing economic trends, technological breakthroughs, and changes in employee needs—rarely have CEOs at large companies ever had to contend with such a vast and comprehensive set of challenges. For decades, European companies dominated the international market. A decade ago, Europe boasted 21 firms in the Fortune Global 500. Recent figures, however, show that European presence has now less than halved.
The time has come for us to turn our attentions to these companies and those in top management and ask ourselves: Are these companies destined to continue losing relevance on a global scale? Or will they regain their strength? To find answers to these questions, researchers analyzed data concerning CEOs currently working at Europe's 600 largest firms.
The results have shown that these top managers, if they want to continue finding success at their companies, will have to become more adept at…
01. ...leading through disruptive change.
CEOs already have to contend with a high degree of change, from new competitors and regulations, to supply chain disruption, to the growing and unprecedented influence that customers today have. To meet these challenges, they'll need innovative, fresh ideas and a willingness to continually question and further develop their existing business models.
Europe's CEOs certainly have some catching up to do in this regard. Since 2009, the length of their tenure as CEO has steadily risen—and so too has the average age of these executives. As such, when compared to their younger counterparts, they may be resistant to fresh thinking and have more difficulty reacting to disruptive change with agility. That being said, over that same period, the proportion of female CEOs has improved, and there is an openness to external hiring, both positive developments for Europe. They bring with them new ideas and perspectives that can be useful in navigating times of disruption. While some countries in Europe are already able to respond quite well to disruption, in particular the United Kingdom, Finland, and Sweden, others, such as Germany and France, still have a ways to go.
02. ...effectively and managing complex organizations and ecosystems.
How CEOs manage increasingly complex organizations and their ecosystems is becoming more and more of a deciding factor to their success. And an expansion of global operations, growing interdependencies, a more diverse group of stakeholders, and the evolution of work models are only a few examples of what drives this complexity. It is therefore crucial to take a close look at the careers of these CEOs and determine whether they possess the level of experience and well-roundedness necessary to manage complex situations.
Today, Europe's CEOs have a trick up their sleeve: They have notably varied résumés and have worked for a high number of companies before assuming the CEO role. This has only become truer over time and has acclimated them to increasingly complex issues. Similarly, their academic and professional backgrounds (i.e., the former industries in which they had worked) evince that CEOs are transforming from specialists into generalists, a trait that renders them better equipped to manage the complicated challenges ahead.
On the corporate side, there are fewer CFOs taking on the CEO position than in the past. Instead, former COOs have entered the field, and they tend to adopt a more generalist approach and bring with them a wealth of experience—a clear win for these companies.
03. ...navigating geopolitical challenges and seizing opportunities in international markets.
Another necessary ingredient in the recipe for corporate success is a CEO's ability to keep an eye on geopolitical tensions and to familiarize themselves with their most important global partners' attributes. It's not only about trade disputes between giants (such as the one between the United States and China); attention must also be paid to pivotal, emerging markets.
CEOs in Europe today possess a strong level of geopolitical expertise, surpassing their predecessors on all accounts. On average, their experiences encompass a wider geographical scope. There is also a notable wealth of experience in working with the United States, suggesting a strong understanding of American culture and the American market that could prove useful in the event of any future conflicts.
These CEOs notably have far less experience with emerging markets. That being said, the 600 companies analyzed in the study are becoming increasingly open to appointing CEOs from other countries, as doing so could open new doors for international business.
04. ...creating a purposeful and inclusive organization.
CEOs today have to contend with a dynamic working world, one that is constantly changing. Employees are advocating greater empowerment. They want better work-life balance and a more inclusive workplace culture—and they have a strong desire to have a sense of purpose in their work that goes beyond making ends meet and maximizing the company's profits. To attract and retain top talent, companies must reevaluate traditional corporate structures and practices. And it is crucial that CEOs cultivate a range of skills and adopt a particular mindset. They must become more attuned to their employees' needs and champion new initiatives that imbue their work with purpose.
We can see how prepared Europe's CEOs are for the future here by looking at their experience in human resources (HR) departments. Though there is variation from country to country, HR experience is a rare trait among European CEOs, the presence of which has barely progressed since 2009. Such experience would prove extremely helpful in managing their employees. The same is true if we look at their experience in what are considered the "least developed countries" (LDC).
Being a CEO in a country with major economic and social disparity requires a great deal of tact and care. The experience can instill a heightened awareness and make them more open to the needs of their employees. While it is true that the proportion of European CEOs with experience in developing nations has risen over the years, it still remains at an overall low level.
CEOs in Europe have to stay sharp to avoid becoming too globally dependent
European companies and their CEOs stand today at a crossroads. If these companies don't want to risk becoming irrelevant, they must continue to adapt to new challenges. Similarly, their CEOs must always be developing their mindset. Depending on the particular challenge in question, there are considerable differences between each European country. For example, CEOs in Germany and Norway are generally quite good at embedding purpose into their work; by comparison, the United Kingdom and Switzerland are lagging behind in this regard. However, if we take a look at the effects of disruptive change, as well as the managing of complex organizations, the opposite is true. But regardless of any differences, there is one truth to be had: These CEOs will have to stay agile in the future to keep these large companies competitive on the international stage.

Tips for supervisory boards
Recognize the importance of timely CEO changes and be open to candidates from non-traditional roles, or from other companies, industries, or countries.
When deciding on a new CEO, prioritize those who are competent in driving disruptive transformation, navigating complex business ecosystems, and addressing geopolitical challenges and challenges in global markets. Remember that CEOs in Germany and other major European countries often lack these competencies.
Look for candidates with generalist qualities. Example indicators of generalist skill include a varied résumé, broad international experience, and a combination of academic degrees in different fields.
Ensure that the company's succession pipeline includes diverse international experience encompassing a broad range of geographic regions beyond only the United States. Consider those who have had experience working in key emerging markets (e.g., in Southeast Asia, Latin America, and Africa). Such experiences are notably missing in the profiles of CEOs in major European countries.
Offer support to the CEO by compensating for any gaps in their profile by ensuring that the board possesses sufficient expertise in social and organizational culture, as well as a deep understanding of key emerging markets.
Assemble a diverse and versatile top management team and avoid the pitfalls that come with excessive specialization.
Emphasize career variety and promote varied international exposure when preparing the company's next generation of leaders.
Ensure that compensation incentivizes executives to exhibit generalist behavior throughout the organization.
Encourage senior executives to have more experiences dealing with "people issues" (i.e., human-resources- or talent-related matters). This will help them better understand employee needs and concerns.
Have a global mindset (with a particular focus on key emerging markets) and be aware of any trends and new opportunities.
Literature reference and methodology
For "Are European CEOs Future-ready? A Status Report on Europe's 600 Largest Corporations," researchers exclusively analyzed data from 1,350 CEOs across Europe's 600 largest companies. You can find a detailed look of the results of this study, as well as direct comparison of European countries, here.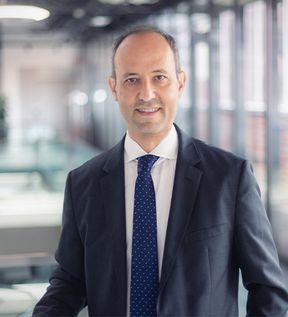 Professor Serden Özcan
Serden Özcan is the Otto Beisheim Endowed Chairholder of Innovation and Corporate Transformation at WHU – Otto Beisheim School of Management. As an expert on start-ups, entrepreneurial finance, private equity, activist shareholders, corporate entrepreneurship, and corporate transformation, Professor Ozcan has received multiple international research awards, and his work has been published in some of today's most prominent academic journals. He is also the founding director of the annual WHU Campus for Corporate Transformation event, where C-suite members from Europe's largest companies share their personal and professional observations on corporate transformation.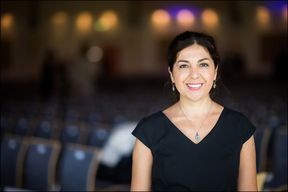 Professor Ayse Karaevli
Ayse Karaevli is a Professor and Chair of Corporate Management and Change at WHU – Otto Beisheim School of Management. Originally from Istanbul, Türkiye, she holds a Doctor of Business Administration from Boston University and completed her post-doctoral studies at the Kellogg School of Management at Northwestern University. Professor Karaevli's expertise is in the broad area of strategy, and she focuses on strategic and organizational change, CEO successions, top management teams, and executive careers.