COVID-19 and Digital Transformation
What is needed to turn the aviation industry around
These are dark times for the aviation industry. All airlines have felt the effects as the COVID-19 pandemic has hit their sector harder than most in 2020. On average, German airlines have seen a decline in passenger numbers of two thirds. While the situation eased slightly during the summer, the sharp rise in coronavirus infection figures in the fall points to a return of this negative trend in an intensified form. As a consequence of the pandemic and its influence on future forms of travel, the aviation industry needs to rethink its strategy. Even without external shocks, massive investments are being made in digital transformation for years. Numerous innovations are designed to make flying even safer, easier, and more pleasant in the future.
— BEST PRACTICE —
The effects of the COVID-19 crisis on the aviation industry
The example of Lufthansa shows that airlines are currently relying heavily on their financialreserves. As a result of the crisis, the Lufthansa Group is burning through its liquidityreserves at a rate of around one million euros per hour. More than 90 percent of the 763 aircraft operated by the Group as a whole had been mothballed at the peak of the coronavirus crisis in March and April. With a tenth of the fleet having to be replaced every year, operating aircrafts is a costly business – but it does not stop there: on average, every aircraft provides work for around 200employees, whether as crew, in engineering, IT or engaged in maintenance. You could say that each aircraft is a medium-sized company in its own right. The manifold costs continue to stack up even if the fleet remains on the ground.
As the shock of the global COVID-19 pandemic showed, no airline was prepared for a worst-case scenario of this magnitude. Although the industry had previously had to contend with volatility and uncertainty, it was able to compensate for those factors in most cases. The current crisis is so devastating because it has affected all regions of the world simultaneously. Numerous airlines have seen their business model collapse virtually overnight and risk running out of cash reserves by 2021. Even if, in the best case, a reliable vaccine can be found by then, this will not automatically ease the situation for the aviation industry in any noticeable way. After all, we face a number of open questions: how safe are newly developed vaccines, in what quantities can they be made available, and what risks do they pose in terms of prevention for vulnerable groups? So far it is clear that people are less afraid of contracting an infection when flying than they are of the uncertainties or the threat of quarantine at their destination. In a word: there will be no short-term cure for the effects of COVID-19 in the aviation industry.
Core digital transformation projects
Long before the crisis, the Lufthansa Group had 195 digitization projects on its agenda. It identified three priorities in particular: cloud services, cyber-security, and business analytics. The current exceptional situation has shifted the focus for Lufthansa's IT department with its 5,500 employees. Nevertheless, the overarching goal is to make the entire travel chain more straightforward – from initial interest in a trip to disembarking the plane at the destination. Some examples of future developments are check-ins with voice recognition and real-time smartphone notifications about flight times and changes to the flight schedule. Already today, algorithms ensure that passengers can be rebooked without human intervention if necessary. Work is also underway on simplifying electronic and mobile payment methods even further.
A good database is essential for simplifying travel and tailoring offers more individually to the customer. However, since the average passenger is not a frequent flyer and only gets on a plane once a year, it is difficult for airlines to collect sufficient data. At the same time, such data could help to offer the customer a much better and more suitable product portfolio during the flight – perfectly targeted shopping offers that have barely been explored from a marketing perspective.
At the Lufthansa Systems Aviation Campus in Raunheim, Germany, work is constantly underway to make new digital innovations a reality. To this end, an ecosystem has been created in which the Lufthansa Group's IT unit, research institutions, suppliers, start-ups, and laboratories collaborate on processes of digitalization. The campus is intended to promote synergies between the partners and serve as an ideas factory for improvements.
Long-term change in mobility
Even if the coronavirus crisis could be resolved tomorrow at a single stroke, it would have already initiated radical changes in customers' mobility behavior. Whether for business or leisure: increased ecological awareness will see people using airplanes less frequently than before. During the crisis, they have come to the realization that business trips are often not necessary, and that it can be just as effective to hold meetings via the various online applications. One figure that underlines these recent developments is the market capitalization of Zoom. The video conferencing platform is now valued on the stock exchange at well over 110 billion euros – not only an explosive increase due to COVID-19, but also more than all the airlines that are listed on the stock exchange combined.
Whether for reasons of cutting costs or ecological sustainability, mobility of the future is already changing and will rely less on large aircraft fleets. For the survival of the airlines it will be crucial to present customers with an individually tailored, convenient, and straightforward product.

Invest in the digitalization of your company. This transformation will not only lighten the load on employees, but will also enable you to provide the customer with a much more suitable and convenient product.
Mobility of the future will change so you should focus on individualized offers based on smart data and easy-to-use services.
Use smart data to provide customers with an individually tailored range of products and services. This kind of marketing is still in its infancy on flights.
During the COVID-19 pandemic, passengers' fear of uncertainty at their destination needs to be allayed above all else. Reliable, comprehensible rules are needed.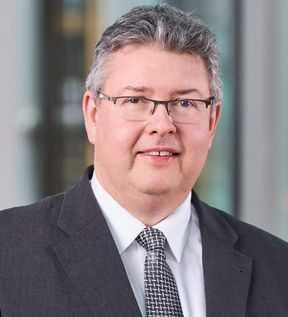 Dr. Roland Schütz
Between February 2017 and December 2020 Dr. Roland Schütz was Executive Vice President (EVP) and Chief Information Officer (CIO) of Lufthansa Group. Therefore, the whole IT infrastructure and digital transformation of the company were his responsibility. With regard to this task, Dr. Schütz worked on innovations for Lufthansa Group and the on-going digitalization of the company in order to overcome the corona crisis and become even stronger in the future. With the beginning of January 2021, Dr. Roland Schütz started working for the Mannheim-based pharmaceutical retailer Phoenix as Board Member for IT and Digitalization.