Entrepreneurship & Innovation
Why is Germany Losing the Innovation Battle?
German policy makers need to better understand the distinction between invention and innovation
The current Global Innovation Index shows: Germany may be the world champion when it comes to patents, but it is not stack up against global innovation leaders. The reasons for this may be a misunderstanding on the part of policymakers and inadequate digital infrastructure.
- Expert opinion -
In the past several weeks, all candidates who maintain the ambition to become the new German Chancellor have emphasized the importance of Germany's innovationpower to solve the most pressing societal challenges. Armin Laschet, Olaf Scholz, and Annalena Baerbock continuously refer to Germany's history of being a technological world leader to justify their optimism regarding the ability to address and overcome crucial problems such as climatechange and inequality.
At first sight, the results of the Global Innovation Index 2021, which were recently published by the World Intellectual Property Organization, seem to contradict the politicians' perception of Germany's leading position in the world of innovation. There is no Olympic medal for Germany in sight. While Germany consistently took the 9th place in the past, it slipped even further in the rankings, now placed at number 10.
Why do the perception of German politicians and the hard facts seem to differ? A core explanation may be that German politicians do not understand the distinction between invention and innovation. Invention refers to the ability to generate new ideas and technologies. Innovation, in contrast, refers to the ability to actually transform such new ideas and technologies into actual products and services that can be commercialized.
Taking a closer look at the most recent Global Innovation Index report, we can see that Germany is indeed a powerhouse when it comes to invention. In particular, Germany is the world leader in terms of patent applications, indicating that the German industry is exceptionally strong in generating unique ideas that have the potential to change the world. However, Germany seems to struggle in actually transforming such novel ideas into new products and services. Again, the Global Innovation Index provides some interesting insights to explain why Germany is excelling in invention but struggling in terms of innovation. The report clearly indicates that Germany is running behind on the domain of digitalization. In the category "e-participation", Germany ranks 57th this year (after placing 23rd in 2020). In the category "Government's online service", Germany tumbled from 17th place in 2020 to 59th place in 2021.
In summation, Germany is definitely a proud leader in invention generation. However, inventions can only have an impact on society when they are actually transformed in tangible products and services. Such transformation increasingly requires the presence of a strong public and private digital infrastructure as well as the ability to generate digital business models. It is exactly on this front that Germany is falling behind. In the upcoming Federal government coalition, innovation and digitalization should therefore be considered to be two sides of the same coin, requiring extensive integration and intensive coordination.

Do not mix up invention and innovation! Not every great idea will end up in a product or service that can be launched onto the market.
As a company or policy maker, you need to further accelerate your investments in digital infrastructure to leverage the exceptional portfolio of inventions that is generated in Germany.
Consider digital and innovation policy as the two sides of the same coin!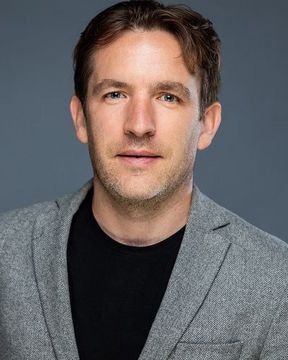 Professor Dr. Dries Faems
Dries Faems holds the Chair of Entrepreneurship, Innovation and Technological Transformation at WHU – Otto Beisheim School of Management. He is an expert on the topic of collaboration for innovation. In his teaching and research, he focuses on phenomena such as R&D alliances, collaboration for digital transformation, and innovation ecosystems. Professor Faems also is the coordinator of the WHU Innovation Ecosystem Hub, which aims to connect academics and practitioners on the topic of collaboration for innovation.