Why Leaders in Sports Business Should Start Exploring Robotic Solutions Now
Many new robotics applications will evolve in the future of sports
The global market for robotics is worth billions of dollars as robots start taking over business tasks in many industries. This development is about to change the sports industry, too. But what specificadded value will this new technology offer clubs, leagues, associations as well as athletes and sports consumers? Professor Sascha L. Schmidt, Chair of Sports and Management at WHU – Otto Beisheim School of Management, and doctoral student Johannes Fühner see enormous potential for the sports business to reduce operating costs and reach new horizons in the context of training, competition, and fan engagement.
– Expert opinion –
The term "robot" turned 100 years old last year. More than anything else, it fuels people's imaginations about everything from the "Terminator" to R2D2 in "Star Wars". But robotics has fundamentally changed far more industries than just the entertainment sector over recent decades. In the automotive industry, for example, companies like robot manufacturer Kuka, based in Augsburg, Germany, have long been indispensable and became multi-billion businesses. Industrial robots complete various tasks in production facilities such assupporting on the assembly lines, cleaning floors, stocking and clearing warehouses, and transporting materials. In healthcare, robotic nurses can reduce the workload for humans, and early prototypes even show potential to serve as medical doctors. In sum, robots are no longer science fiction. In fact, they have become part of our everyday lives, and one thing is clear: They will not pass by sports.
With this in mind, it is hardly surprising that robots are already being used in sports in a myriad of ways. What began in 1997, with the victory of chess robot Deep Blue over the then world champion Garry Kasparov, has steadily gained momentum since. Robots now compete at a global level in soccer and other disciplines in the annual "RoboCup." Another example of robotic applications is an event known as "Roborace" – the first racing series with fully autonomous vehicles. Well-known partners such as Michelin and Nvidia support the project.
Artificial intelligence (AI) will most certainly drive the next quantum leap in robotics. With the help of AI, robots can train themselves and learn new skills independently. In addition, the technical components required for robotics, such as sensor technology or computing capacity, are becoming increasingly cost-efficient.
In the following, we will describe two specific cases to show in what areas robotics may change the future of sports. We look deliberately to the distant future, even if some aspects are still difficult to imagine from today's perspective.
Robots in training
Robots are already aiding in the training of athletes, even if their application has thus far been limited to relatively simple tasks. Robots are not always human-sized – smaller applications often prove more practical. In golf, for example, robots are used as caddies or also as ball collecting machines on the golf course. In table tennis and tennis, intelligent ball machines have been around for a long time. They can simulate a wide variety of different strokes at varying speeds and with varying spins.
Initial use cases have emerged in soccer, too. One of them is the Footbonaut, which TSG Hoffenheim, Borussia Dortmund, and many others apply in training sessions for junior teams. There are also promising approaches in the use of automated drones to record training events from a bird's-eye view, which would allow, for instance, to measure the distances between individual players in detail. The Japanese start-up Red Dot Drone is currently working on specific drones for soccer and rugby with the support of renowned partners such as technology group Nvidia and sportstech accelerator HYPE Sports Innovation.
Reflecting on the existing use cases, however, robotics in sports is still in its infancy. More fundamental changes may evolve as soon as so-called humanoid robots begin to exhibit human behavioral traits. "Sophia the Robot," which was developed by the American company Hanson Robotics and acts astoundingly human, is perhaps the most famous example. The company has raised around $22 million in investment capital and is entering the market with the explicit goal of introducing humanoid robots into all areas of life in the future.
In the distant future, such humanoid robots may become the perfect training partner for professional athletes. For this to happen, they will first need to be able to acquire and imitate the playing style of a team's next opponent. Use cases are conceivable in many different sports – a baseball robot that imitates a pitcher's throwing style, a soccer robot that can shoot free kicks like Cristiano Ronaldo, a tennis robot that serves like Roger Federer, and more. Even amateur athletes may one day be able to compete with their idols in the form of humanoid robots. Humanoid robots, with the help of artificial intelligence, will adapt their behavior to the very individual needs of an individual or team athlete.
New forms of competition
An athlete's performance can be significantly improved with the help of robotics solutions – for example, by usingexoskeletons. Exoskeletons are mechanical structures worn on the human body that are relatively easy to remove and enhance the athlete's own muscle strength. Therefore, they are also called robot suits. Research results from the Harvard's Wyss Institute show that a soft exoskeleton can reduce a steady-paced runner's energy requirement by more than five percent. If such devices were one day approved for competitions, records could be set in many disciplines on a scale hardly imaginable today.
Initial business models with exoskeletons in sports have already been tested. The French company Ski-Mojo and the American company Roam, for example, offer exoskeletons for skiers in professional and recreational sports to amplify human muscle power. Similar applications are already much more advanced in the military, the rehabilitation sector, and manufacturing industries. The global market for exoskeletons is currently estimated at just under 200 million US dollars and is expected to grow to nearly six billion US dollars over the next ten years.
Further developments in robotics could also lead to a renewed interest in the classic battle of man versus machine. In many sports, technological advancements may one day allow robots to match or even surpass the performance of real athletes. Will a robot team be able to beat the current soccer world champion one day? This is precisely the ambition the organizers of the "RoboCup" have set as their explicit goal for 2050. Such a scenario may still be hard to imagine from today's vantage point, but if you go by what technology experts are predicting, it could well be realistic in the distant future. In other sports, such as chess or curling, humans have long been bested by computers. "Curly", a robot developed by the Max Planck Institute, for example, has already defeated professional curlers multiple times.
On top of all that, robot-only events like those only ever seen in science fiction movies like "Real Steel" could become a reality. This would set off a competition between scientists and engineers, leading to the creation of entirely new sports disciplines. The Drone Racing League (DRL) is an impressive example of the development of a new sport based on robotics technology. There seems to be ample potential for both fans and the advertising industry: In 2020, the DRL entered its fifth season, attracting the interest of more than 200,000 Instagram followers and major backers, such as Allianz as title sponsor.
Implications for decision makers in sports business
Robotic technology has been advancing relentlessly and will provide direct benefits across all industries. The question for decision makers in sports business is how novel robotics technologies can add value for clubs, leagues, and federations as well as athletes and sports consumers.
In some areas of sports business, robotics has already begun to show a clear economic added value. Fully automated robocams, for example, can significantly reduce the cost of sports broadcasts. The company Sporttotal, based in Cologne, Germany, has used this approach to produce more than 35,000 live streams of eight different sports disciplines so far. Completely new sources of revenue potential start to develop, particularly in niche sports beyond soccer, where TV marketing with conventional production technology is often not economically viable. If AI-supported technology continues to advance at its current pace, even Bundesliga soccer matches will one day likely be broadcast automatically.

Focus on value creation: Just because a technology is new, it does not automatically generate value. As a result, it is important for any robotics application to providea clear added value to users. If there is a lack of demand, even the most advanced robotics application is doomed to fail.
Scale your impact with robotics: It is a game changer in terms of cost savings. Today, robotic cameras already broadcast amateur soccer games. In the future, quality standards will continue to rise, enabling entirely new business models.
Be creative when thinking about new sports competitions: Robotics offers the possibility of creating entirely new types of competitions. For example, humans could compete against machines – even in soccer. In addition, machine-vs-machine competitions could also attract a lot of fans.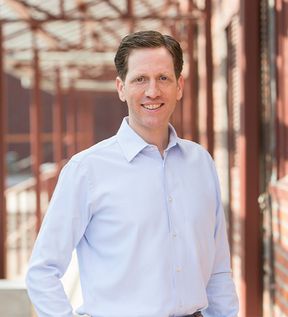 Prof. Dr. Sascha L. Schmidt
Sascha L. Schmidt is Professor, Chair, and Director of the Center for Sports and Management (CSM) at WHU – Otto Beisheim School of Management in Düsseldorf. He is also the Academic Director of SPOAC (Sports Business Academy by WHU) and Affiliate Professor at the Laboratory for Innovation Science at Harvard (LISH) at Harvard University, Boston/USA. Sascha's research interest focuses on the "future of sports".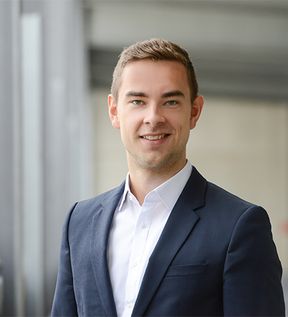 Johannes Fühner
Johannes Fühner is a doctoral student at the Center for Sports and Management (CSM) at WHU – Otto Beisheim School of Management and program manager of SPOAC (Sports Business Academy by WHU). His dissertation concerns diversification strategies in sports and analyzes how sports organizations can benefit from diversified business models. In this context, he also researches the influence of new technologies on sports business.