Business in a post-corona world.
The coronavirus pandemic has left businesses around the world reeling and financial markets in disarray. Our experts offer key insights from their fields in these challenging times. Tune in!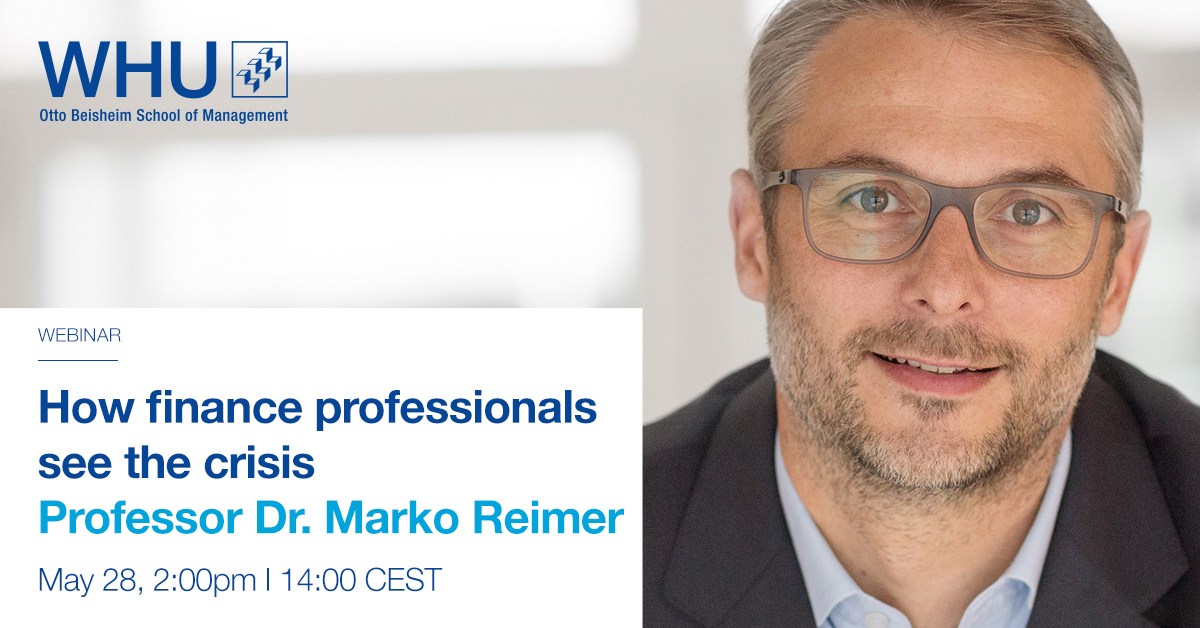 Professor Dr. Marko Reimer
In this webinar, Professor Marko Reimer will present key findings of two crisis surveys among CFOs and controllers recently conducted by WHU's Institute of Management Accounting and Control in cooperation with the International Association of Controllers (ICV). We will discuss how finance professionals currently see their firm's crisis management and outline potential implication for the future of controlling.
Join us online –
Register now!
Once you have submitted your registration, you will receive a confirmation with further details via email.
Data Protection Notice
At WHU we care about your privacy. We do not sell, rent or otherwise make available to third parties any personal information for marketing purposes. Detailed information can be found in our Privacy Policy.