Business in a post-corona world –
Welcome! In case you missed them, below you find replayable videos of the live webinars in our series "Business in a post-corona world – Impact of the current crisis on the future of businesses, markets and the economy." Tune in and hear our experts' perspective on the current crisis and what lies ahead.
How long will the coronavirus lock-down last?
Professor Dr. Markus Rudolf, finance expert and Dean of WHU, assesses the impact that Covid-19 will have on European economic prosperity. He questions how long the coronavirus lock-down will last and asks whether we should protect our health care system or our economies?
Leveraging innovation opportunities in times of corona
In the second session of the series, Professor Dr. Dries Faems demonstrates the importance of sustaining innovations during times of crisis. He explains how companies can use this extraordinary time period to question existing routines and explore disruptive technologies.
The implications of COVID-19 on captial markets
Professor Dr. Christian Andres addresses the following questions: How does the corona shock affect the liquidity of corporations? What are the implications for capital markets, are we on the brink of a liquidity trap? What do the financial aid packages of European countries target and what does ECB monetary policy imply for firms?
B2B-Vertrieb in und nach der Covid-19 Krise
Professor Dr. Ove Jensen addresses: 1) the purchasing behavior of customers (insourcing, availability, bargaining power), 2) the effects on sales argumentation (Total Cost of Operation and Risks), 3) the effects on payment and delivery conditions and 4) the effects on sales channels and organization (digital opportunities, tele-sales).
Tax policy after the corona crisis

In the next session of our series, Professor Dr. Martin Jacob discusses how tax policy can help weathering this economic storm. He addresses the following questions: (1) Should corporate taxes be cut? (2) Should we reduce value added taxes or income taxes? (3) Can taxes boost post-corona crisis investment and create jobs?
Crisis Leadership = Heroic Leadership?
In the next webinar of our series, Professor Dr. Miriam Müthel discusses the importance of crisis leadership and crisis followership in such challenging times. Furthermore, she eloborates on what leaders and followers can learn from former chancellor Helmut Schmidt's leadership style to effectively manage the corona crisis?
How the corona crisis changes B2C business
In this session, Professor Dr. Martin Fassnacht provides food for thought on how consumers are changing their buying behavior due to the corona crisis. Based on those changes he will outline strategic implications for B2C businesses with a focus on marketing, customer relationship management, and smart data.
COVID-19 and its implications for the coming generational storm
In this session of our webinar series, Professor Dr. Christian Hagist, Chair of Economic and Social Policy at WHU, addresses the trade-off between saving statistical life and economic costs and how this is a harbinger for the generational storm of the next decades.
This is (not) (yet) a financial crisis
In this webinar, Professor Dr. Axel Wieandt explores the impact of the COVID-19 pandemic on the European financial system, with a special focus on European banks.
Do not underestimate Germany's recession in 2020
In this session of our webinar series, Professor Dr. Michael Frenkel shows why the assumptions behind the GDP forecasts for Germany appear overly optimistic and why the decline may be considerably stronger.
Corporate culture and corona
In his webinar, Professor Witt addresses the following questions: How do we all work together in times of corona? Do our corporate cultures change due to corona? Does the current crisis boost intrapreneurship or rather bureaucracy? Which organizational effects might remain after the corona crisis is over?
How finance professionals see the crisis
In this session of our webinar series, Professor Dr. Marko Reimer discusses how finance professionals currently see their firm's crisis management and outline potential implication for the future of controlling.
Going forward after Covid-19 –
Look to the future with our various offers at WHU & Kellogg-WHU.
Our webinars provide just a glimpse of the topics and resources available to our students in the pre- and post-experience courses offered at WHU, WHU Executive Education and Kellogg-WHU. Whether you are looking to develop your leadership skills or boost your career, we have the right program to help you develop your capabilities. Take a look at the quick facts below and get in touch with us to find out more about your opportunities with an EMBA or Executive Education program from WHU.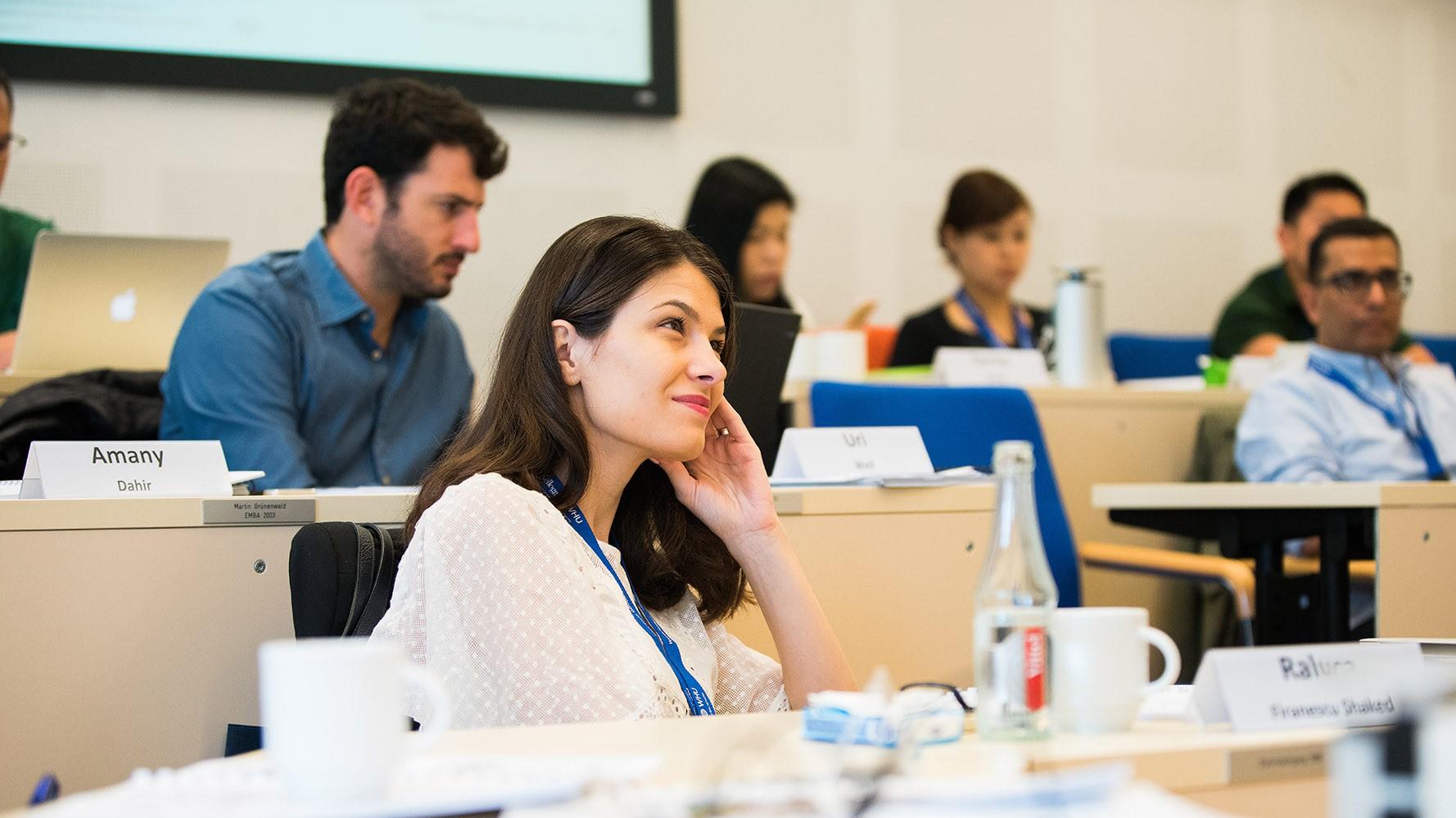 Kellogg-WHU Executive MBA
The Kellogg-WHU Executive MBA Program unites Kellogg School of Management, USA and WHU – Otto Beisheim School of Management, Germany, to deliver outstanding opportunities to open your career and global network. Our rigorous curriculum is designed to enhance and strengthen your skills to become a well-rounded strategic leader and thinker. With the largest and most immersive EMBA Global Network in the world, you maximize your impact and make connections that last a lifetime.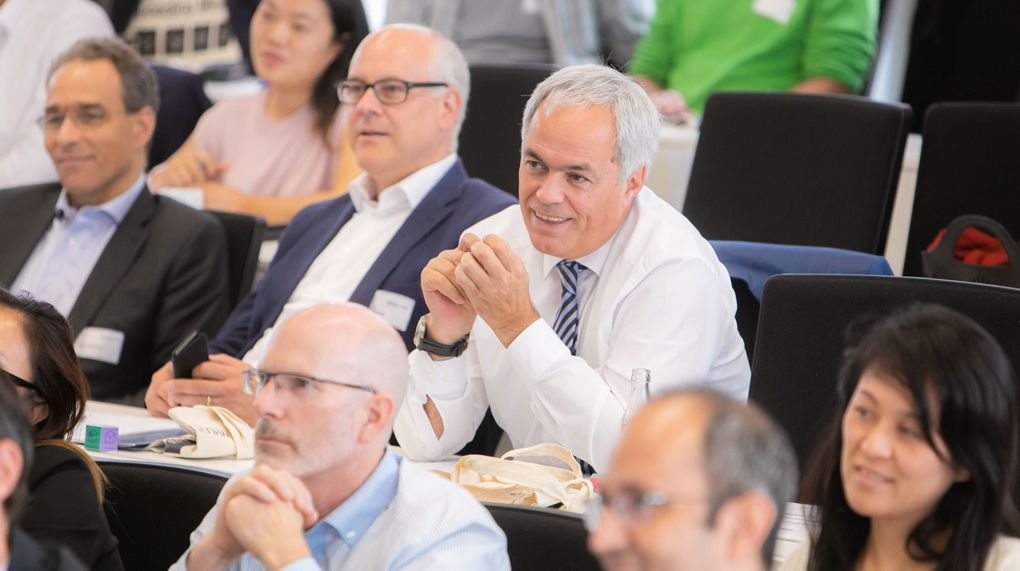 Executive Education Programs
WHU Executive Education offers programs for managers and executives on various management topics (e.g. Leadership, Strategy, Digtalization, Finance, Advanced Management). We offer open enrollment courses for individuals as well as customized programs for companies. All our programs are on an international top level, taught by renowned faculty and industry experts. We offer exclusive networking opportunities and insights into best-practices.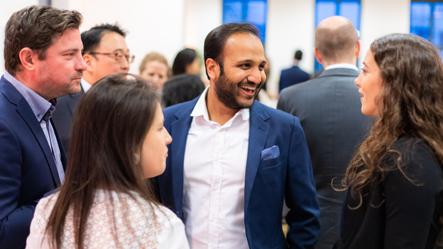 MBA
Financial Times #1 ranking program in Germany: Whether you are looking to obtain management expertise, climb the career ladder, or change careers – our international MBA Programs are for you. Designed to maximize your academic learning, international exposure, professional network, leadership impact, and career development, an MBA from WHU will help you reach your goals.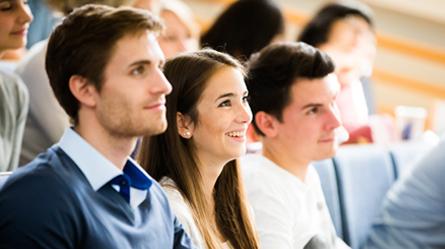 Master of Science Programs (MSc)
Our Master of Science programs are designed to prepare you for a wide range of career options across multiple industries, whether your focus lies in finance, start-ups, or general management. Experience a global mindset, discover the wider WHU network, gain fresh insights, and engage with a curriculum that is tailored to your interests and career goals.
Bachelor in International Business Administration
Our three-year Bachelor in International Business Administration (BSc) provides you with a rigorous business education, flexible curriculum, hands-on experience, and international exposure. We equip successful and thoughtful students with an outstanding skill set, ready to thrive in today's fast-paced business world.
Want to find out more?
Get in touch for more information.
Whatever your career stage or educational aspirations, we have a program to help you achieve your personal goals. Get in touch and we will help find the best solution for you!
Data Protection Notice
At WHU we care about your privacy. We do not sell, rent or otherwise make available to third parties any personal information for marketing purposes. Detailed information can be found in our Privacy Policy.