Study in Germany, think globally.
With international exposure and opportunities to develop leadership skills, entrepreneurial spirit, strategic vision, and intercultural awareness, our 12-month Full-Time MBA will help you secure your next leadership role.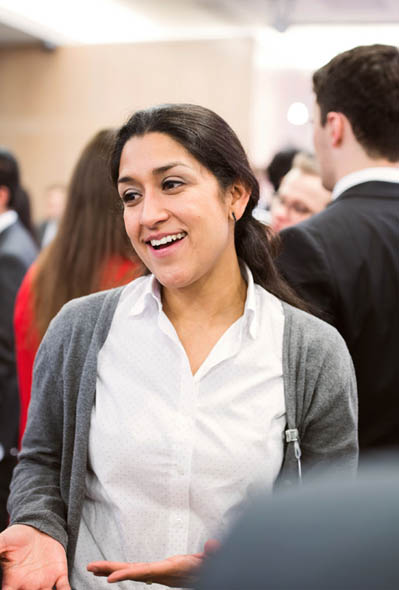 Designed for high-achieving professionals who seek to change careers, the one-year Full-Time MBA Program provides students with everything they need to succeed in dynamic and competitive business environments: management know-how, personal growth opportunities, leadership skills, and an extensive peer network
The curriculum includes:
Core Modules
Elective Modules
International Modules in USA, India, and China
Integrated Personal Growth and Leadership Development Module
Final MBA Project
In addition, we offer our students extracurricular Management Practice Workshops with expert practitioners covering topics such as Strategy Consulting, Change Management, Design Thinking, and Process Management.
Experienced and diverse - take a look at our Full-Time MBA Classes of 2020:
78%
international students
6
average years of
work experience
Learn more about our Full-Time MBA Program:
Calibrated learning methodology for maximum impact - preparing you for today's business world
The perfect mix of academic excellence and experiential learning
Taught by outstanding international faculty, practitioners, and business experts, the program combines academic excellence with practice-oriented study methods. In addition to a rigorous academic curriculum, the MBA offers you the chance to step outside of your comfort zone by participating in real-life case challenges and gain new insights through inspirational company visits and guest lectures from experts in the field. Furthermore, our range of elective courses helps you choose a degree focus relevant to your future career.
Focus on personal growth and leadership development
Our curriculum centers around your personal growth and leadership development needs. From one-on-one coaching to experiential group learning activities and leadership lectures, every aspect of your education is designed to foster open discussion and develop self-awareness, helping you learn to both be a successful leader and be led successfully by others.
Encouraging critical thinking and sharpening communication skills
Working in a group environment teaches you to think quickly, critically, and in a solution-oriented manner – essential skills for the business world. Furthermore, working with diverse cultures, personalities, and people from various academic and professional backgrounds teaches you to adapt and improve your communication skills, preparing you for today's work environment.
Intimate learning environment
Small class sizes and approachable professors guarantee personalized support, mentoring, and a learning environment focused on your personal development goals.
The outstanding quality of our learning concept was recently confirmed by the Financial Times Global MBA ranking 2019, which ranked us as the best German business school for career services, program internationality, and student satisfaction.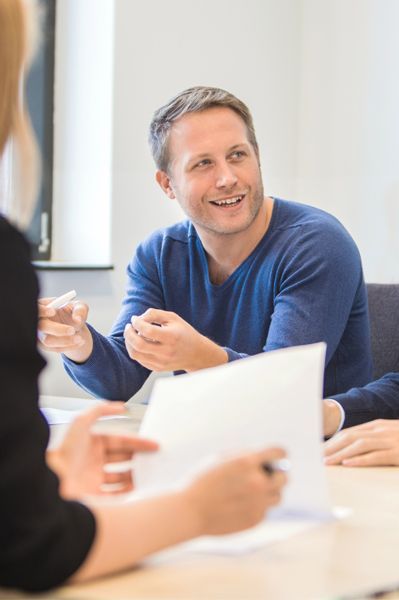 With the 12-month Full-Time MBA Program, offering both September and April intakes, you can immerse yourself in an intensive learning experience and quickly reap the benefits of your new knowledge and skills.
Before starting the program, you will have the opportunity to attend online preparation courses to refresh your knowledge of mathematics and statistics and learn the basics of economics.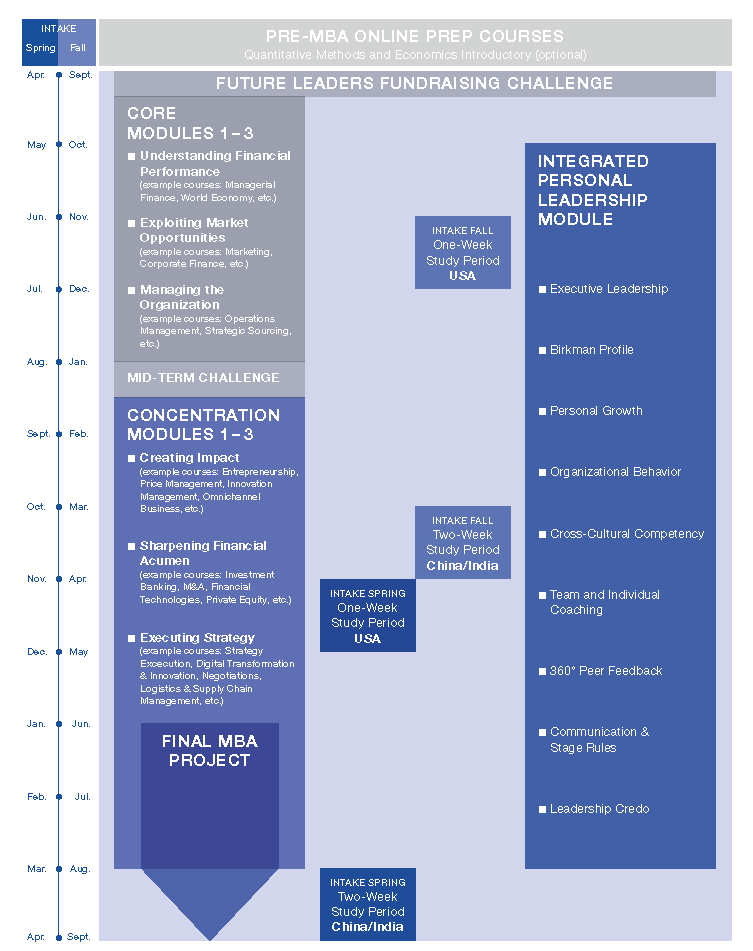 Invest in your future – we can help you finance your MBA
Pursuing an MBA can be a substantial investment, not only in terms of time and energy, but also financially. We're committed to helping you explore and evaluate the different financing options to make sure this investment doesn't stand in the way of your future.
Have a look at our financing options below:
Included in Tuition Fees
All books and materials
Accommodation and half-board during the three international modules in the US, India and China
Integrated German classes throughout the program
Personal development seminars and workshops
Semester ticket for public transportation in North Rhine-Westphalia
Note: The program fee does not include airfare, travel expenses, accommodation in Düsseldorf, or visa fees during the international modules. Please note that visa-related costs for the international modules amount to around 1,000 EUR in total. For most destinations a specific visa type is required which is not covered by a business or tourist visa.
Information for taxpayers in Germany (also applies to international MBA graduates working in Germany after graduation): the tuition fees for the MBA Program are tax deductible as anticipated professional expenses. For more detailed information, please click here or ask your tax advisor.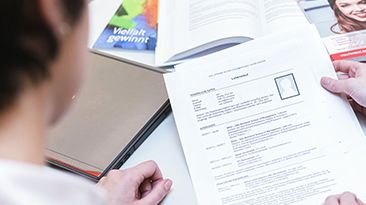 40,500
Full-Time MBA Program
Don't miss the Early Bird offer!
April intake
Apply by Aug 31: €5,000 off tuition fees
Apply by Oct 31: €3,000 off tuition fees
September intake
Apply by Jan 31: €5,000 off tuition fees
Apply by Mar 31: €3,000 off tuition fees

*A complete application includes online application, MBA questionnaire, submitted GMAT and TOEFL scores, and university documents.